It's been a few years now since a certain prime minister proclaimed the introduction of electric vehicles was akin to a "war on the weekend" due to a perceived inability to go very far on a single charge, or tow anything while doing so.
Many scoffed, and for good reason, but Mr Morrison wasn't entirely without a point.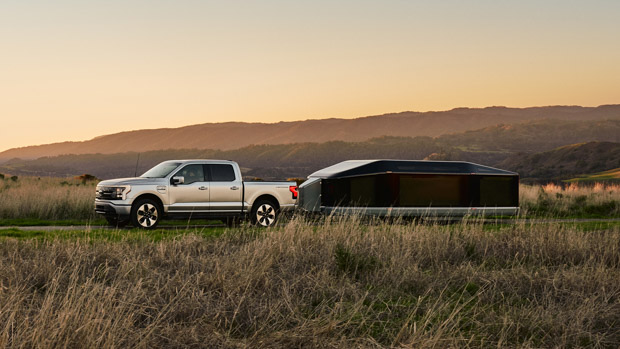 Manufacturers themselves, and independent testing alike, have shown that electric vehicles often struggle to maintain even half of their estimated range claim once hooked up to a trailer of reasonable size.
However, US startup Lightship says it has the answer with its new L1 caravan, which seeks to place little to no burden on the tow car by using its own 80kWh battery and electric motor of unspecified power. 
A 40kWh model is also available, though it misses out on the additional propulsion.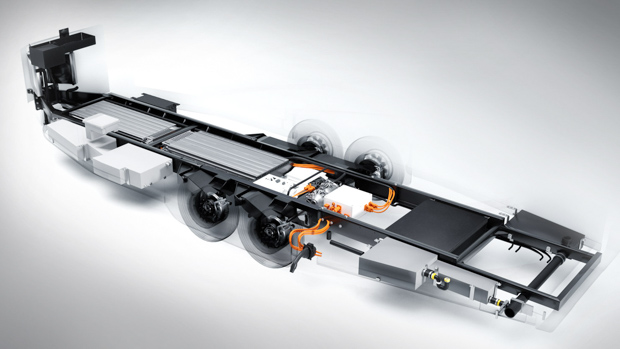 An American-based company, Lightship was founded by two ex-Tesla senior staffers. Ben Parker was a Model 3 battery engineer, while Toby Kraus was the Model S program manager.
Lightship says its pop-up style caravan can take the weight off an EV tow car for up to 483km (300 miles), allowing the aforementioned vehicle to achieve its range claim unhindered. The same of course applies if a petrol or diesel vehicle is towing the L1.
Once fully loaded with gear, Lightship says the L1 weighs in at 3400kg, putting it just under the legal limits of many body-on-frame 4WD wagons and utes currently on sale in Australia.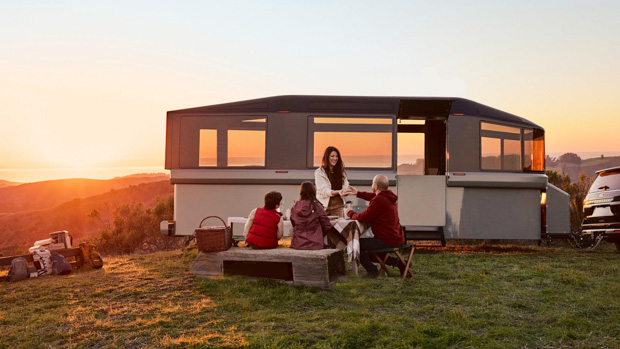 In the US, there is a broad range of electric pickups capable of towing the L1, including the Rivian R1T, Ford F-150 Lightning and the GMC Hummer. In Australia, though, the only option is the LDV eT60, which is capped at 1000kg.
In order to provide its range boost to a towing vehicle, the trailer itself needs to be charged. Its 80kWh battery would take a weekend to charge from a household power socket, or around a day from an AC wallbox.
It's not clear at this stage whether the trailer can be charged using a DC ultra-rapid charger while on the go, but such functionality would significantly extend its usability on a road trip.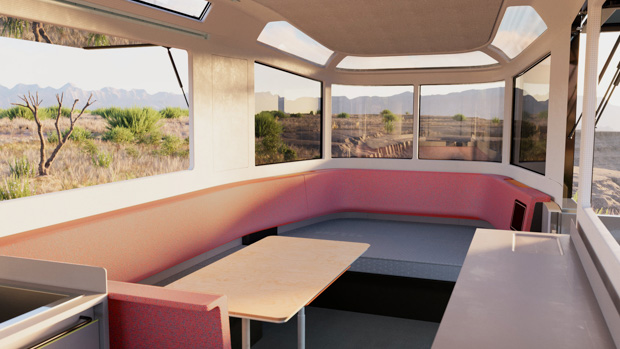 What does the Lightship L1 include?
Inside the 8.23m pop-up caravan is the usual suite of equipment including sleeping quarters for up to six, an interior kitchen with a stove along with a pull-out camp kitchen, a pull-out awning, toilet, shower and much more.
The roof of the L1 also comes decked out in solar panels, which Lightship says can provide up to 3kW of power, which can (very slowly) recharge the battery when not used.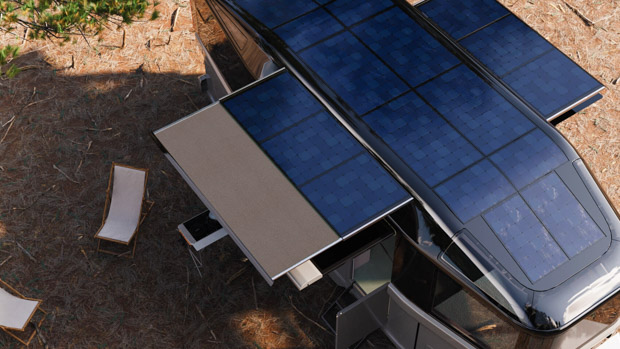 With its 80kWh battery fully replenished, Lightship says users should be able to stay off the grid for a whole week, though this will likely depend on individual usage.
All this capability comes at a cost however, Lightship says prices for the 80kWh flagship variant with the electric motor will start at USD$151,500 (AUD$230,572).
Deposits are currently being taken in the US, with production expected to kick off in late 2024.