Toyota has shown off the 2021 Aygo X Prologue, a concept that will pave the way for its next-generation European city car in a cut-priced segment that has almost been abandoned in Australia.
The Aygo is an 'A-segment' small car sold in Europe that sits underneath the Toyota Yaris in the range in terms of both price and size.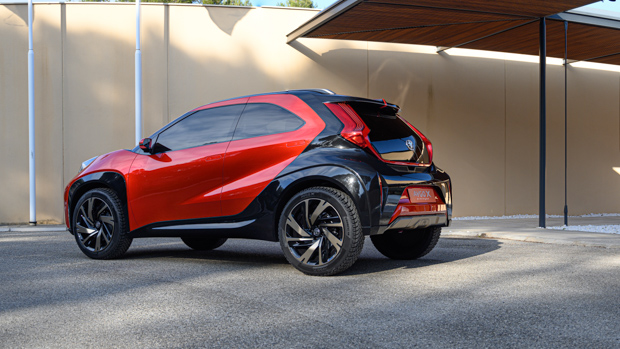 Toyota Europe confirmed earlier this month that it would be releasing a third-generation A-segment car, predicted to be the next-generation Aygo, that would sit on TNGA-B platform that underpins the Yaris hatchback and Yaris Cross small SUV here in Australia.
The Aygo X Prologue is a demonstration from designers on how an entry-level city car can stand out and be bold in its design despite the size and cost limitations.
In line with current market trends, the Aygo X Prologue takes the previous hatchback form and pumps it up to a small SUV-style body with a futuristic design that includes a single LED headlight that runs across the front end, matched with a similar design at the rear.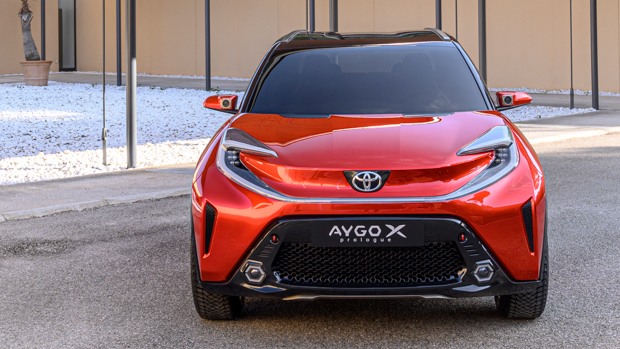 Despite its diminutive size the Aygo X Prologue does its best to look tough with pumped-up arches and aggressive body lines that would look off-road-ready if it wasn't for the large swirl-shaped alloy wheels.
The design is complemented by the two-tone paint job that combines Sparkling Chilli Red as the base and a black that encompasses the front wheel arches, roof and almost the entirety of the rear.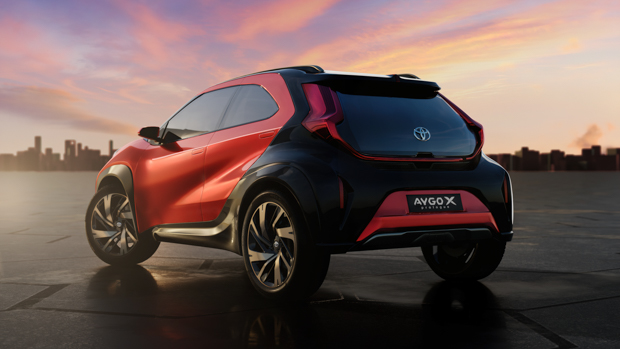 It's unlikely the third-generation Aygo will come to Australia but it could find a place in our market given that Toyota's cheapest car, the Yaris, now starts at $22,130 before on-road costs and the current generation Aygo costs upwards of $17,247 (£9,640) when directly translated into Australian dollars.
The under $20,000 small car segment is an increasingly small playing field due to small profit margins with the Kia Picanto, Suzuki Swift and Mitsubishi Mirage the few remaining models after both Honda and Mazda decided to abandon the segment in Australia. 
More details on the production version of the Aygo are expected to be revealed soon.