Risky Business (1983) might be famous for Tom Cruise dancing in his socks and undies to Bob Seger, but the true icon of the film was Cruise's co-star, a gold-coloured 1979 Porsche 928.
The V8 coupe, which obviously didn't meet its maker at the bottom of Lake Michigan like one of its 928 body doubles did, has been sold at a Barrett-Jackson auction in the US for an incredible $1,980,000 (AUD$2,725,000).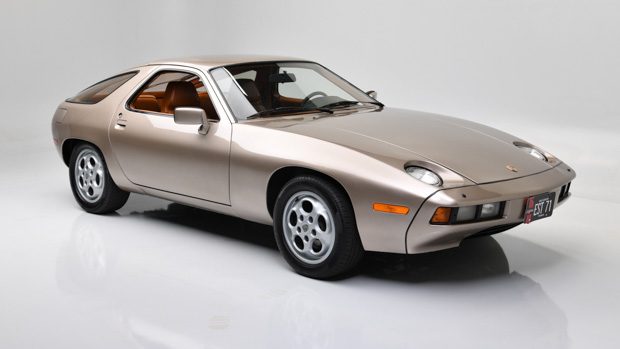 That's roughly 30 times more expensive than the average sale price of a 1980 Porsche 928 here in Australia.
Not surprisingly, this very car is now the world record holder for an auction sale of any Porsche 928 worldwide.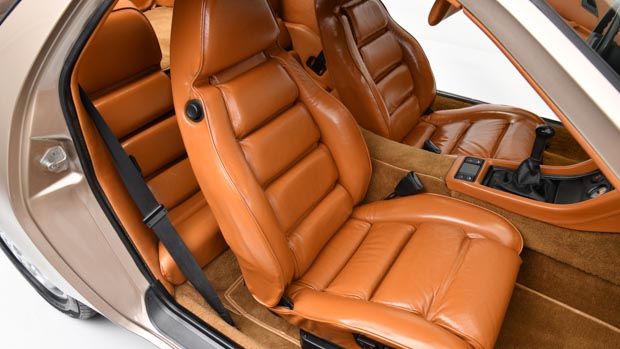 What's so special about it?
This particular 928 was one of just three cars used during filming and one of two used in the iconic car chase sequence. It had the most seat time of any of the Porsches used on set. 
It's also reportedly the car that Tom Cruise learnt to drive a manual transmission in. The 928 had a five-speed manual gearbox with a dog-leg first (left and back) like early-'70s 911s, so this may have proven tricky for the young actor.
Originally, a 911 was to be the chosen car for the role but writer and director Paul Brickman (in his directorial debut) thought the 911 looked "too mundane" so the 928 filled its place instead.
The 928 was originally painted white but was sprayed with its unique platinum metallic colour for the film.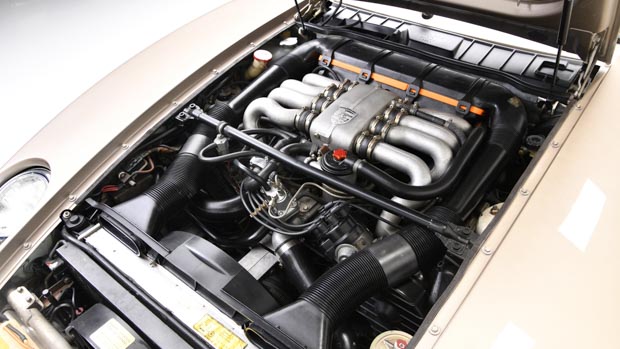 928 fast facts
The Porsche 928 was produced from 1977 to 1995 and was originally intended to be a replacement for the 911. It was the first Porsche model to be fitted with a V8 engine and is the only coupe manufactured by the company to have a front engined V8.
The 928 benefitted from 50/50 weight distribution, the choice of either manual or automatic transmissions (although the auto was far more popular) and a naturally aspirated V8 engine which ranged in power from 163kW (for the US-spec 928 featured in Risky Business) right to up 257kW for the final 1995 GTS model.
The engine began as a 4.5-litre but was eventually increased to 5.4-litres by the end of production. The original V8 featured a single overhead camshaft per cylinder bank but DOHC versions were introduced in 1985 which provided more power.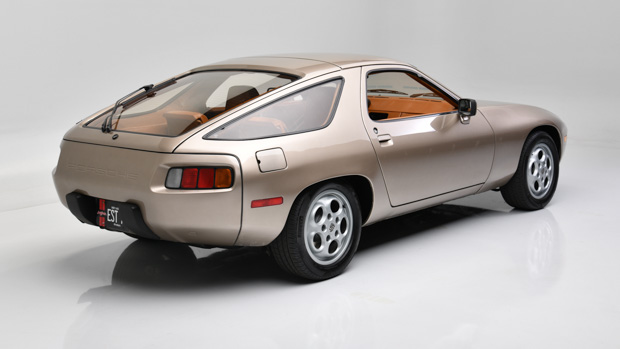 The 928 enjoyed varied success over its 18-year production run, but in the end, it didn't sell to expectations and did not share components with other cars, meaning it was an easy car to discontinue.
Road and Track wrote that the 928 "had to die in order for Porsche to live, but it was a special car."
"It didn't have the same appeal as a 911, but that didn't make it worse, just different."