Volkswagen has confirmed that an all-electric Amarok could be in the works, but what about the shared-platform T6.2 Ford Ranger?
Ford's new-generation pick-up is available with four- or six-cylinder turbo-diesel engines, but it could soon be powered by electricity, too. 
A mid-spec electric Ranger, likely to carry the Lightning name that sits on the Ford F-150 model over in the US, could be brought into production in the next few years.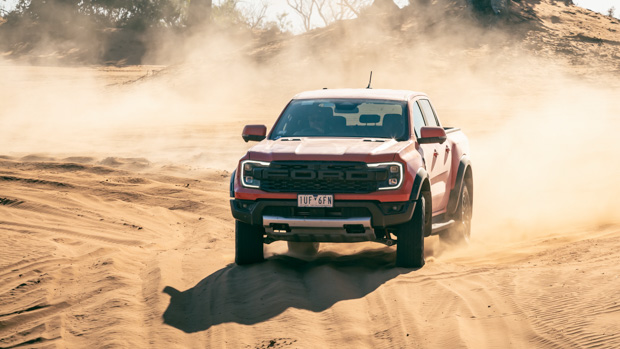 Ford's chief executive officer Jim Farley said in late April that people can expect another battery-powered ute to enter production in the future.
A Ford spokesperson told US publication Jalopnik that there "will be a next-gen electric truck, different from the F-150 Lightning".
While Ford offers Ranger in its US line-up, it's feasible the official line could instead point towards development of an EV version of its Maverick or Super-Duty ranges.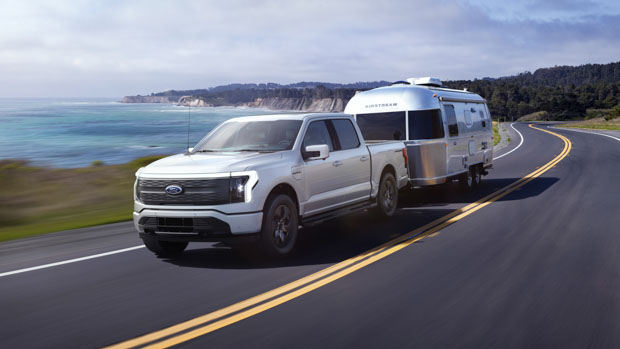 An electric Ford Ranger would likely retain the Lightning branding to appeal to the overseas market. However, we could also see the Lightning name come to Australia.
What could a Ford Ranger Lightning spec be like?
Volkswagen has already said that the upcoming Amarok will be able to be electrified, so the same could be happening over at Ford on the same platform.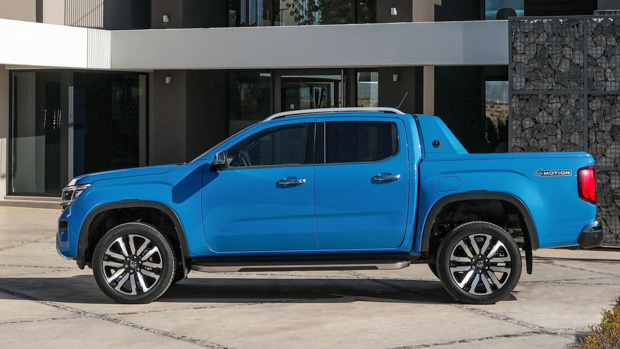 However, alternatively, the Ranger Lightning could adopt some of the EV technicalities applied in the existing F-150 Lightning.
The line-up of electric F-150s begin with 370km of range for the Pro variant and go up to 480km of range for the flagship Platinum.
Two battery sizes are available for the Ford Lightning; a shorter range 98kWh battery pack and an extended-range battery pack which is 131kWh in size.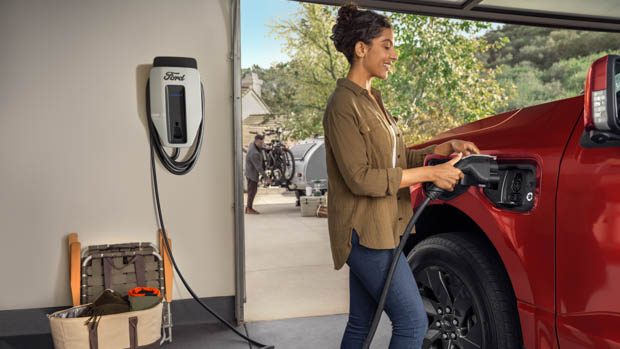 But even the base battery pack weighs 810kg, which might present a prohibitive excessive weight penalty to the Ranger format.
It might be the case for Ford to cut battery size right down, to something as small as 70kWh, both to aid packaging as well as keeping weight to a minimum.
Power, range and packaging of an electric Ford Ranger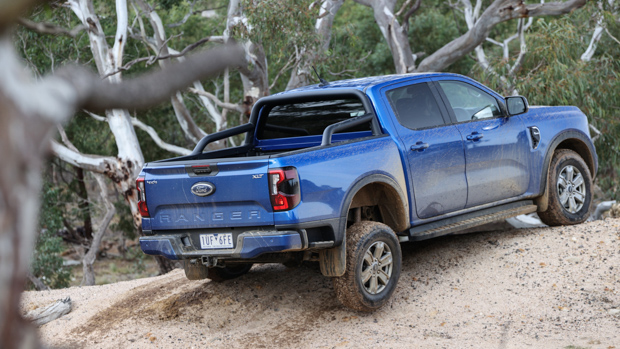 The future Ranger Lightning could have similar power and torque outputs to the current V6 turbo-diesel engine, so around 185kW/600Nm, however torque could increase thanks to powerful new electric motors located front and rear.
For the electric Ranger to engage with long-standing customers, it'll need to have at least 500km of range to present a solid business case – many current Ranger owners frequently do long trips, either for work or when on holiday.
The Ranger electric will also need to be able to tow a decent amount – up to 3500kg like the current Ranger – in order to tow trailers, caravans or boats safely.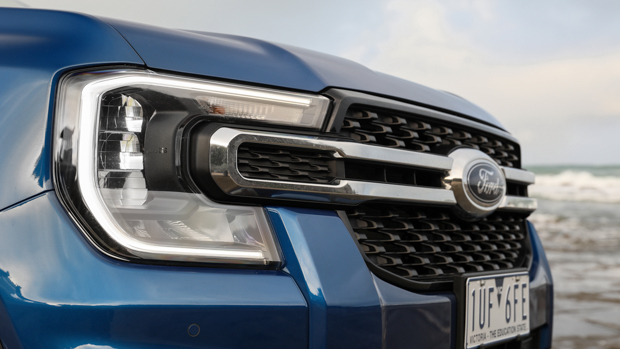 Expect more information to come in the next year or so in regards to the Ranger Lightning.
Ford Ranger 2022: prices in Australia
All prices listed are before on-road costs.
XL 4×2 HR Single CC 2.0L SiT 6AT $35,930
XL 4×2 HR Super CC 2.0L SiT 6AT $38,430
XL 4×2 HR Double CC 2.0L SiT 6AT $40,430
XL 4×2 HR Double PU 2.0L SiT 6AT $42,330
XLS 4×2 HR Double PU 2.0L BiT 10AT $46,730
XL 4×4 Single CC 2.0L BiT 10AT $47,030
XL 4×4 Double CC 2.0L SiT 6AT $48,030
XL 4×4 Super CC 2.0L BiT 10AT $49,530
XL 4×4 Double PU 2.0L SiT 6AT $49,930
XL 4×4 Double CC 2.0L BiT 10AT $51,530
XL 4×4 Super PU 2.0L BiT 10AT $51,430
XL 4×4 Double PU 2.0L BiT 10AT $53,430
XLT 4×2 HR Double PU 2.0L BiT 10AT $53,990
XLS 4×4 Double PU 2.0L BiT 10AT $54,330
XLT 4×4 Super PU 2.0L BiT 10AT $59,190
XLT 4×4 Double PU 2.0L BiT 10AT $61,190
XLT 4×4 Double CC 3.0L V6 10AT $62,290
XLT 4×4 Double PU 3.0L V6 10AT $64,190
Sport 4×4 Double PU 2.0L BiT 10AT $63,690
Sport 4×4 Double PU 3.0L V6 10AT $66,690
Wildtrak 4×4 Double PU 2.0L BiT 10AT $67,190
Wildtrak 4×4 Double PU 3.0L V6 10AT $70,190
Raptor 4×4 Double PU 3.0L V6 EcoBoost 10AT $85,490