BMW has revealed that its first electric model from the coveted M factory will break any record set by a previous M car at the infamous Nurburgring Nordschleife circuit, as part of the company's commitment to make significant advancements with each new model.
A purely battery-powered M car is yet to be publicly chalked for production in BMW's global launch strategy but the company has revealed that it is developing high-performance electrified drivetrains for future use in an E-M model as soon as the technology is ready.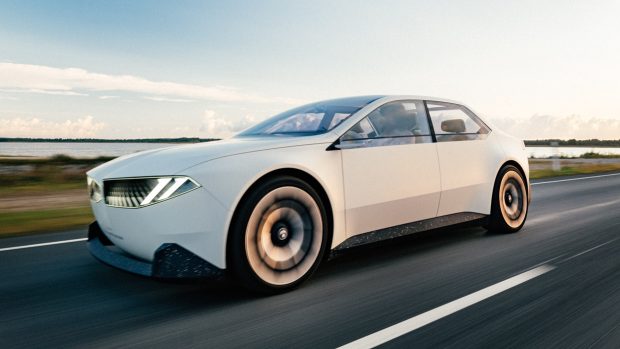 However, with the reveal of BMW's genesis Neue Klasse family, the company has detailed another crucial step along the way to the first electric M – a car that will uphold all the brand's high-performance principles, it says.
In its latest drip-feed of electric information, the head of BMW's high-performance division said a battery M-car would not be given special treatment or dispensation at one of the world's toughest benchmark tracks and will only launch when it's capable of smashing all previous records.
"We just had four new records on the Nurburgring with the M2, M3 Touring, M3 CS and the prototype car, so this [future EV] has to top that," said BMW M CEO Frank van Meel.  "We are quite optimistic that it will be able to do that because it has to."
"We are at a very high level [with existing ICE performance] but we need to top that with the next generation."
Electric struggles at Green Hell
Some electric cars have struggled at the often nicknamed Green Hell, falling foul of its long, high-speed straights and punishing braking zones, but van Meel said an electric M car would have the credentials of a bonafide track car to uphold the M mantra.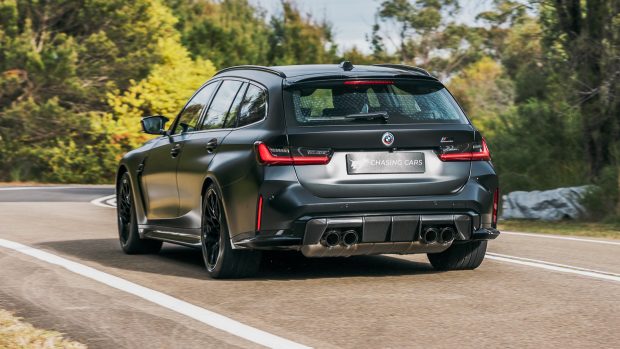 In typical modest fashion, he described the current Nurburgring heroes as "quite good" but said their recent lap records in various classes wouldn't stand against the company's electric foray.
"Every time we do an M it has to be better than its own predecessor and that also goes for the Neue Klasse. So if we do an M [based] on the Neue Klasse it has to be better than the current one. The current ones are quite good."
New electronic 'heart of joy' the M performance key
Part of an electric M's potency will be unleashed by a fundamental innovation in BMW's electric car technology, which was also revealed at the Neue Klasse international unveiling in Munich this week.
With the arrival of the 'new class' of vehicles, BMW has rolled the drivetrain, stability and dynamics computers into a single electronic control unit and, according to van Meel, this is a game-changer for all BMW models, including the M line.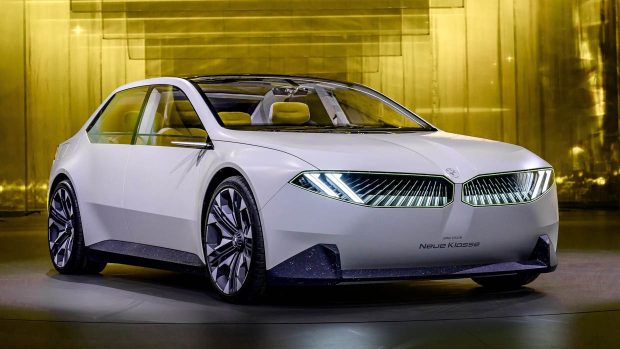 "We already did it a little bit with the X5 M where everyone said you can't do a four wheel drive with M but we said yes we can if we have a centralised logic that we call 'hand of god'. This is quadrupling that principle."
BMW's CEO Oliver Zipse described the new singular control unit as the 'heart of joy' and van Meel said the significant technological step is offering the company "so many possibilities to create a new driving experience".
Four-motor EV prototype in testing
A mysterious BMW M prototype revealed in track testing a year ago was the first mule for the system and with the forging of the Neue Klasse, a production version is now nearing production form.
"We have a concept car on the road with four independent electric motors and they are run by this electronic architecture in the car.
"We can run from one to four motors with this architecture, which gives us a lot of things to play with and that's what we're working on right now to find the right set up for our M vehicles.
"It's a different balance of performance but with new tools."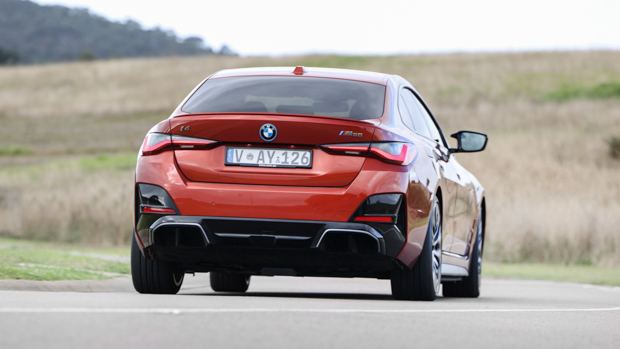 No electric M car until 2026…at least
However, van Meel said its first electric M is unlikely to be one of the six models confirmed for launch in the 24 months following the first Neue Klasse model in 2025.
"Since it is Neue Klasse which means new class, also M has to be part of the future of the new class. Obviously, it will be and we've been working on the architecture of the new class and driving dynamics and a lot of other things so we can make a pure M out of Neue Klasse."
"Of course, M always comes a little bit later – that is the strategy of M. First, we start with the regular cars, although regular might be the wrong word for these cars. We'll do something on top later on."
That puts the appearance of BMW's first proper M-power electric car at a point beyond late 2026.