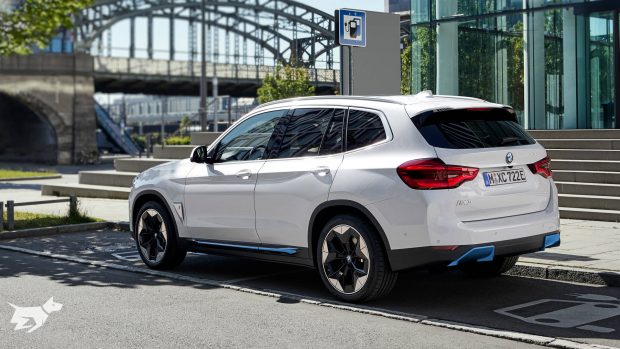 German manufacturer BMW has reaffirmed its commitment to offering buyers a choice of combustion or electrified powertrains across every model line in future as part of a philosophy labelled 'power of choice' by the Bavarian automotive powerhouse.
Rejecting the notion that combustion engines will cease being available for sale in a decade's time, as some bullish European governments have hypothesised, BMW electromobility spokesman and expert Wieland Bruch told Chasing Cars that "the internal combustion engine, for many years to come, will still contribute a substantial share of overall sales" for the luxury brand.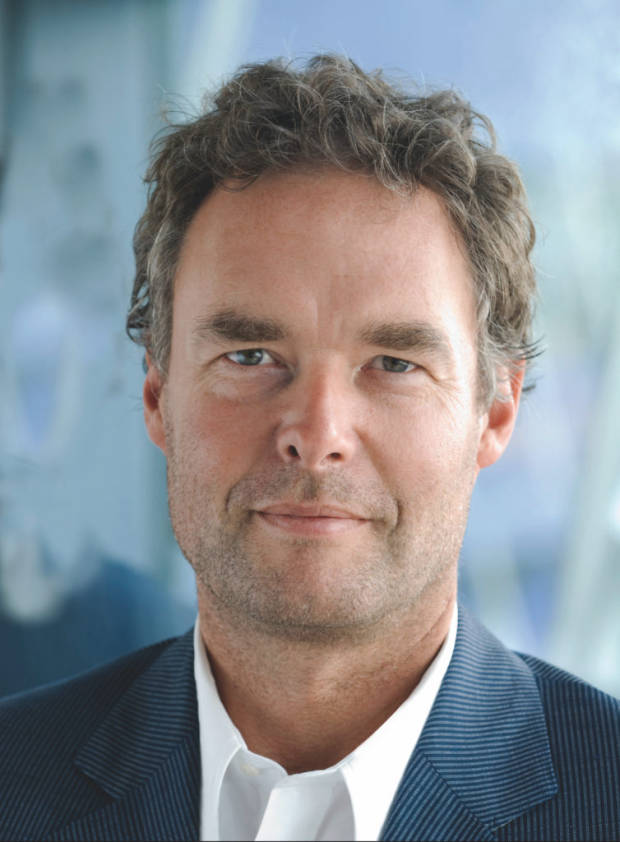 That being said, BMW has also reiterated its suggestion that by next year, the brand expects one quarter of its global sales to be electrified – meaning either full battery-electric (BEV) with no combustion support, or a plug-in hybrid electric (PHEV) combination powertrains, which couple an urban-range battery and electric motor to a traditional engine for long-range flexibility.
The strategy, which sees BMW hedge its bets on future vehicular energy sources more conservatively than other mainstream premium brands like Volvo, who have committed to their current generation of combustion engines being the company's last before full electrification.
BMW's approach is, naturally, also a counterpoint to the advent of electric-only marques, most prominently Tesla – and is a bet founded on the notion that while battery technology is becoming more sophisticated and cheaper, private buyers will continue to preference the combustion engine over the next ten years at least.
Reaffirming 'power of choice' comes as BMW prepares to launch their first fully-electric SUV into the market. Encapsulating what this strategy is all about, the new iX3 is a BEV variant of the brand's highest-selling model, the X3 midsize SUV. The arrival of the electric iX3 will mean the crossover will be available in petrol, diesel, plug-in hybrid electric and fully-electric forms.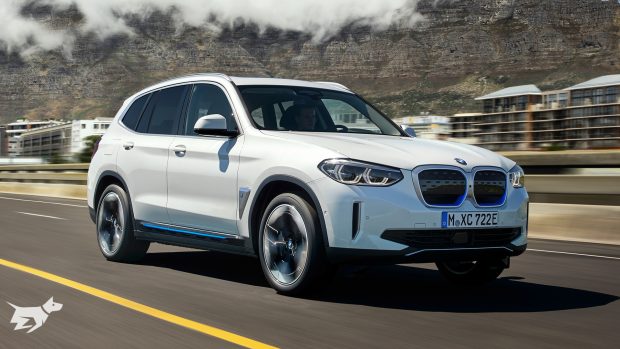 Bruch said the X3 midsizer, which competes with the Audi Q5 and Mercedes-Benz GLC, was chosen as the first vehicle to implement 'power of choice' due to its status as the brand's most popular vehicle.
"The BMW X3 is our best-selling SUV all around the world, so there is a massive volume, and therefore also a massive possible contribution in terms of lowering CO2 emissions, and the X3 was [also] suitable in its lifecycle to introduce the Generation 5 EV drivetrain," he said. That powertrain refers to the iX3's 210kW/400Nm motor, paired to a 74kWh usable battery providing this rear-drive SUV with 459km of range on the WLTP testing cycle.
Mr Bruch says that the approach taken with the X3 lineup will be mirrored across the brand's other model lines in future – we should expect to see petrol, diesel, PHEV and BEV versions of other BMWs soon. That said, there is still the possibility that local lineups for Australia will be tweaked to match customer demand. The iX3 has been confirmed for arrival here in mid-2021.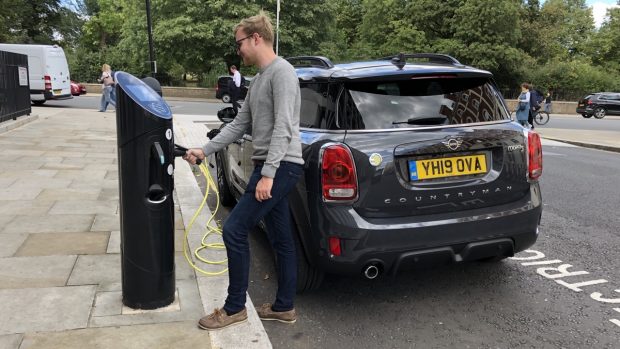 "There is a wide choice of technologies we would like to continue offering to customers. What we are showing now with the BMW X3, as the first model line to be available with all the different drivetrains, is the path we are continuing for all the model lines in the future."
The philosophy represents a departure from BMW's previous approach of developing lightweight electric-only platforms like the 'Carbon Core' chassis that sits under the brand's i3 all-electric hatch. The high cost of such an approach was ditched in favour of making the Munich brand's 'Cluster Architecture' platform electric-ready from the beginning. CLAR, as the chassis is known internally, underpins every BMW larger than, and including, the 3 Series sedan and wagon and X3 SUV.
All of that being said, the 'power of choice' mantra will still see outdated combustion engine technologies phased out in order to meet rigorous European Union emissions standards. Mr Bruch said all combustion BMW engines will feature 48-volt mild hybrid (MHEV) tech in future in a bid to lower fuel consumption.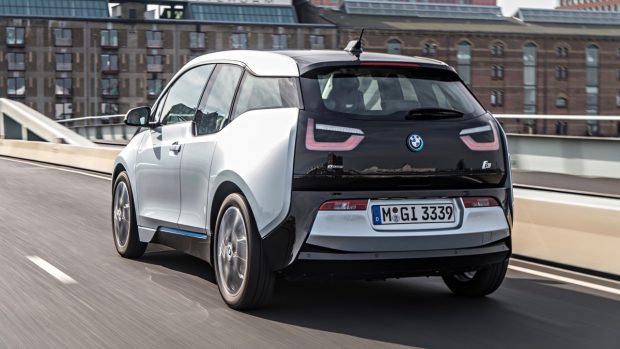 By the end of 2021, two-thirds of BMW's vehicles fitted with petrol or diesel engines will have 48-volt MHEV technology incorporated as standard – but Mr Bruch was at pains to note that unlike some other manufacturers, BMW does not lump MHEV in with their definition of electrified vehicles – they prefer to see MHEV as a natural extension of the combustion engine.
Bruch also says that 'power of choice' will assist BMW in dealing with the increasingly complex web of emissions regulations and targets in various markets. A variety of European countries have announced that they will pursue full or partial bans on internal combustion vehicles in 2030, while Norway plans to enact an even more bullish target of 2025.
"It is a complex game to keep track of all the different markets with all the ever-changing incentivisation schemes," Mr Bruch said. "We carefully monitor all the markets with their announcements about when they are to ban internal combustion engines, and when they announce new inventive schemes for PHEVs, or the end of incentivisation schemes. All that, we feel, confirms our approach that flexibility for the next many years is key"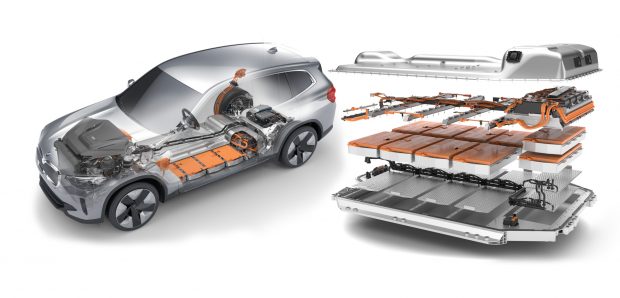 The strategy will also allow BMW to be more competitive if these quite radical plans to ban combustion engines are relaxed, Bruch claimed. "We are only at the beginning of all these complex observations, and we are now in a natural phase where sometimes announcements might have been a bit overexaggerated, and then it [may] be adjusted in future again. If the world decided climate protection is not that important, we would be prepared for that one, too."
BMW is right so suggest that targets are easy to announce while firm bans are harder to follow through with politically – but Mr Bruch also pointed out that the Munich manufacturer's view was that the COVID-19 pandemic should not be an excuse to slow down progress in reducing vehicle emissions.
"There is a debate to what extent the COVID-19 crisis should affect future CO2 targets, and there are some players out there who are suggesting diluting or reducing the next [European Union] CO2 targets, in favour of the crisis recovery for economics, and so on. We at BMW are not part of that group. We feel COVID-19 should not lead to any dilution or lowering of CO2 targets. We will make our contributions, and we are sticking to those targets that have been set already."