Audi has announced it will phase out internal combustion engines (ICE) in every global market except China by 2033 as it continues an ambitious push towards electrification.
Company CEO Markus Duesmann announced the move at the Climate Neutrality Foundation conference in Berlin and stated Audi would release its last newly-developed car using an internal combustion engine in 2025.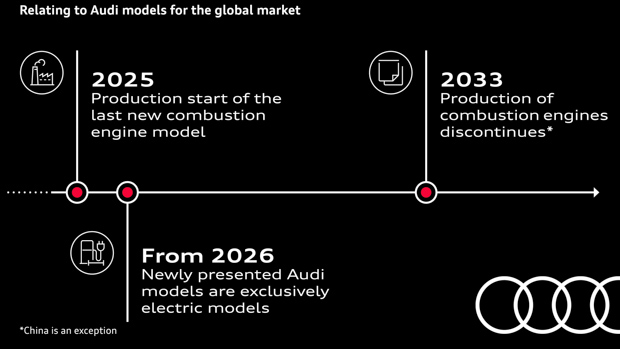 By this point Audi hopes to have 20 EV models in its range and from 2026 it will only release new fully electric cars as the company attempts to reach its net-zero emissions target by 2050 at the latest.
China appears to be the only exception to the rule, with Audi suggesting it will continue to sell several vehicles in the country fitted with locally-made ICE engines.
Audi noted the exact timing of when ICE engines are discontinued will depend on customers and legislation – with markets such as the U.K. push to stop the sale of petrol and diesel engines by as early as 2030.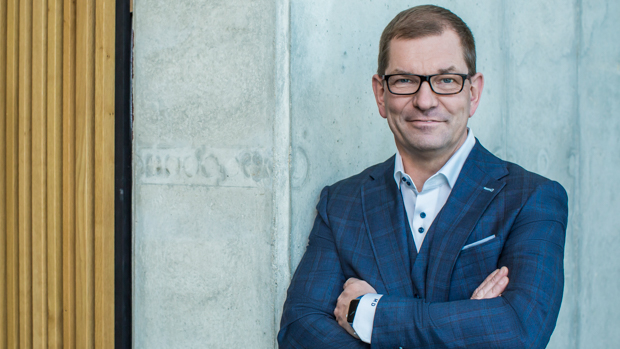 Duesmann said up until the last day of production Audi would be pushing investment into its combustion engines to help them be more efficient.
"Audi's last internal combustion engine will be the best we've ever built," he said.
However as reported previously, Audi will not be designing new engines but instead continuing to refine the current lineup as it focuses on electrification.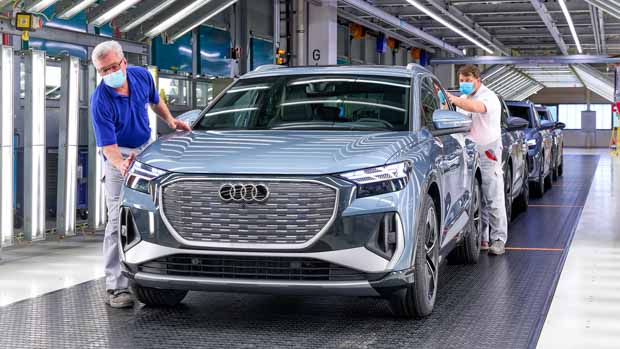 Audi has a substantial lineup of electric vehicles, with the e-tron large SUV already here while the e-tron GT super-sedan is coming to Australia and the Q4 e-tron midsize SUV is yet to be confirmed for our shores.
"With this roadmap, we are creating the clarity necessary to make a decisive and powerful transition to the electric age. We're sending the signal that Audi is ready," said Duesmann.