Lower pricing and more engine choices will tempt more buyers into a Volvo V40 this summer. The 2016 updates for the Scandinavian hatch include two new engines at lower price points, plus modest equipment updates for the faster models that carry over.
Both a smaller diesel and a smaller petrol join the range, currently priced at $33,888 drive-away as an introduction special. Both new engines are available only in entry-level Kinetic trim.
The D2 is the new basic turbodiesel option. That's a badge we have seen before on the V40, and it returns with a new, detuned two-litre engine producing 88kW of power and 280Nm of torque. It's not fast, though it's an improvement on the old 1.6-litre, getting to 100 in 10.5 seconds. The D2's highlight is its combined fuel economy score of 4.1L/100km achieved with a six-speed torque converter automatic. Normally, the D2 will be priced at $36,990.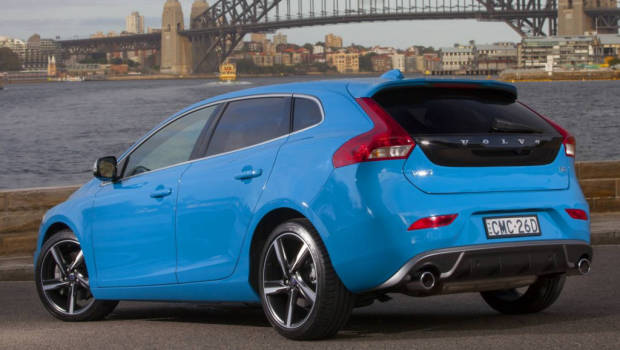 Those that prefer petrol can opt for the T3, a 1.5-litre turbo making 112kW and 250Nm, returning 8.3 second sprints to 100—not bad, while drinking 5.6L/100km. After the drive-away special ends the T3 will return to $37,990.
Three familiar two-litres carry over from last year: the T4, a 132kW turbo petrol; the D4, a 140kW turbodiesel; and the beastly 180kW T5 that we tested in our 2015 Volvo V40 review.
While the D2 and T3 make do with a smallish five-inch screen inside, the T4, D4 and T5 receive an upgraded seven-inch unit with navigation and internet connectivity. Those models also review new kit in the form of an electrically-adjustable passenger seat and active bi-xenon headlights as standard.
2016 Volvo V40: Australian price
V40 D2 Kinetic: $36,990
V40 T3 Kinetic: $37,990
V40 T4 Luxury: $45,990
V40 D4 Luxury: $46,990
V40 T5 R-Design: $50,990