Those interested in buying a new Ineos Grenadier can rejoice as the off-road specialist's order books are now open in Australia for its indie Defender successor.
The hotly anticipated off-roader go on-sale in Australia later this year from $84,500 before on-road costs.
Three variants will be available at launch: the standard Grenadier, Trialmaster edition and Fieldmaster edition.
After the new tech-heavy Defender's release in August 2020, those after a back-to-basic 4WD were left with limited options, one being the 70 Series Land Cruiser range, but with the Grenadier hitting Aussie roads soon there will be another option.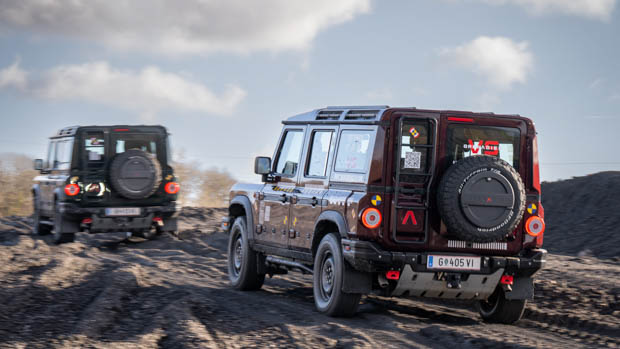 Saying back-to-basics is a little reductive though, as unlike a 70 Series the Grenadier gets modern standard features such as LED headlights, climate control, Apple CarPlay, Android Auto and a large 12.3-inch central touchscreen.
Available powertrains will include two six-cylinder BMW-sourced engines – one petrol and one diesel – both paired to an eight-speed automatic transmission.
The petrol engine is a B58 3.0-litre turbocharged straight-six engine that will produce total outputs of 210kW/450Nm – somewhat detuned from other B58 iterations available in other BMW models.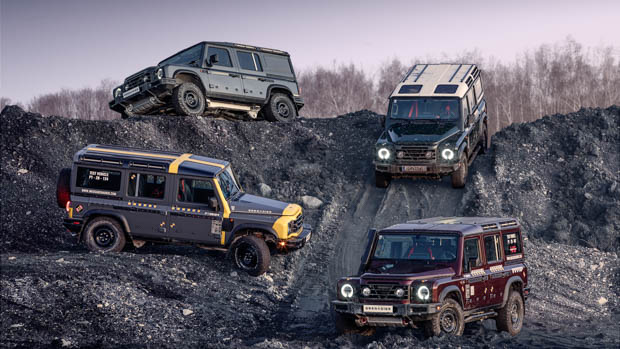 The turbo-diesel engine is the 3.0-litre B57 straight-six engine that produces 183kW/550Nm. Both engines will be mated to a permanent four-wheel drive system.
What is the Ineos Grenadier, I haven't heard of it before?
The Ineos Grenadier is a rugged utility vehicle manufactured by Ineos Automotive, a company founded by Sir Jim Ratcliffe, a billionaire who runs the multinational chemical company called Ineos.
The Grenadier has been designed as somewhat of a replacement for the Land Rover Defender and is named after Ratcliffe's favourite pub in London where the idea was first discussed, The Grenadier.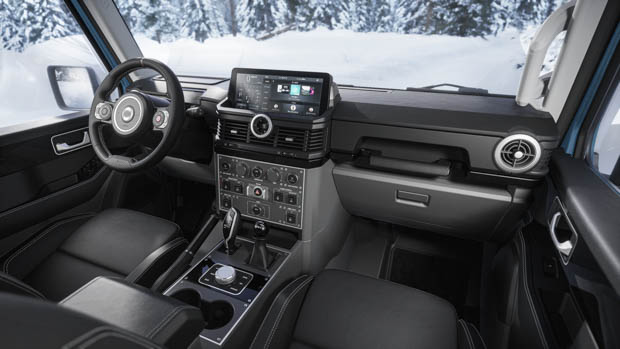 While it was originally slated to be produced in Wales, the Grenadier will be manufactured in France.
A hydrogen fuel-cell version of the Grenadier has been created as a prototype but will not be released alongside the petrol vehicles.
The Ineos Grenadier will be available through 28 showrooms across Australia with non-negotiable fixed prices.
Ineos Grenadier 2022: prices in Australia
All prices listed are before on-road costs.
Grenadier utility wagon two-seater: $84,500
Grenadier station wagon five-seater: $85,500
Grenadier utility wagon Trialmaster Edition two-seater: $95,495
Grenadier station wagon Trialmaster Edition five-seater: $96,495
Grenadier utility wagon Fieldmaster Edition two-seater: $95,495
Grenadier station wagon Fieldmaster Edition five-seater: $96,495