Sir Jim Ratcliffe, the founder of Ineos Automotive, believes there will be future demand for hydrogen-powered vehicles – so the Ineos Grenadier is set to get a hydrogen powertrain option.
In November 2020, his company signed a deal with Hyundai to co-develop hydrogen fuel cell technologies.
So it makes sense that the new Ineos Grenadier will be going hybrid, in some shape or form, by the end of 2022.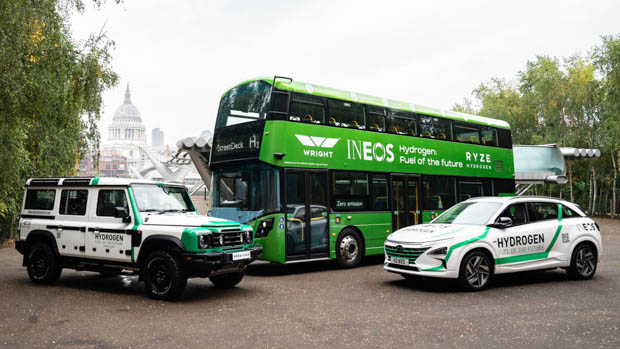 Whilst that is likely to be just a prototype, the project certainly looks promising.
The Grenadier could use hydrogen technology already developed by Hyundai, but the Korean carmaker is already jumping ahead with new tech from its Vision FK concept car – plus the hydrogen-powered Hyundai Nexo is already on the road in Australia.
Ineos will invest £1.7 billion (AUD$3.13 billion) into green hydrogen technologies as part of a new hydrogen advocacy campaign.
Green hydrogen is created by using renewable sources such as wind, solar or hydro as opposed to those made with fossil fuels.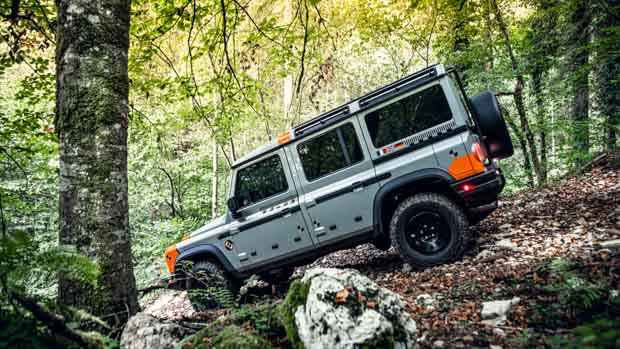 If the hydrogen model does come to fruition, it will join a petrol and diesel lineup in the Grenadier product range.
"Electric cars are ideal for city centres and short journeys. But hydrogen is much better for longer journeys and heavier loads and that requires immediate investment in hydrogen distribution and hydrogen filling stations," said Ineos chairman Sir Jim Ratcliffe.
What is the Ineos Grenadier?
The story goes that Sir Jim Ratcliffe wanted a vehicle to replace his aging Land Rover Defender, but didn't particularly like the new version – so he decided to build one himself.
Four years later and the Ineos Grenadier is scheduled for production to start in 2022.
For many, the design will look very similar to the Defender, but mechanically this SUV couldn't be further from the Land Rover.
Ineos Automotive will take legendary powertrains from one of the best in the business – BMW – to power the Grenadier.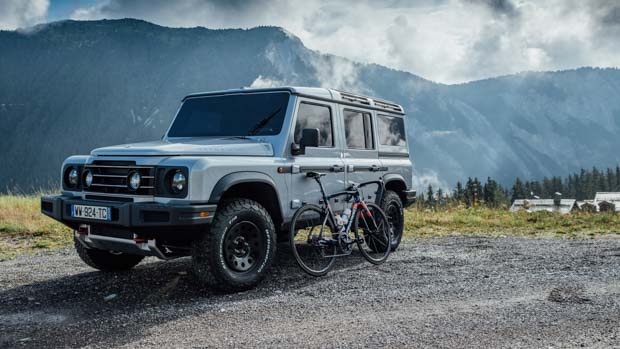 Two 3.0-litre straight six engines will be available for buyers, one petrol and one diesel, ahead of the launch of the now-announced hydrogen-powered Grenadier.
The turbocharged petrol motor, the now well known 'B58', will make around 212kW of power and 450Nm of torque.
The diesel B57 unit will produce 185kW of torque and 550Nm of torque and is likely to be the more popular powertrain in Australia, at least at first.
With information from Hyundai's 2023 Nexo model, we can speculate that the hydrogen powered Grenadier could produce up to 200kW of power based off Hyundai's third generation technology.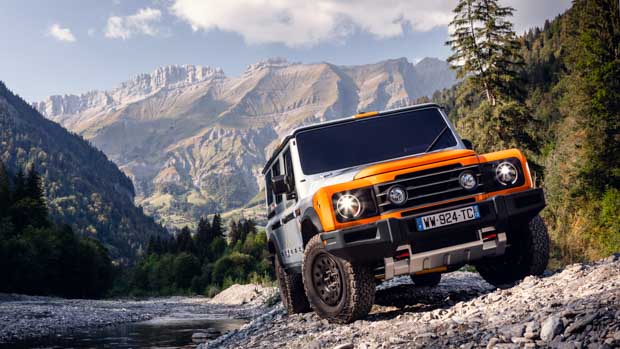 What about the off road ability?
The Grenadier sits on a ladder frame chassis which is a great place to start for any four-wheel drive vehicle.
The SUV also has permanent 4WD along with three locking differentials, one at the front, centre and rear of the car.
Standard 17-inch wheels will be covered in a set of Bridgestone all-terrain tyres for ultimate grip off the beaten track.
Creature comforts
The Ineos Grenadier won't sacrifice comfort and technology like old Land Cruisers and Land Rovers of the past.
A 12.3-inch touchscreen will feature front and centre along with comfortable Recaro seats to make long distance trips a breeze.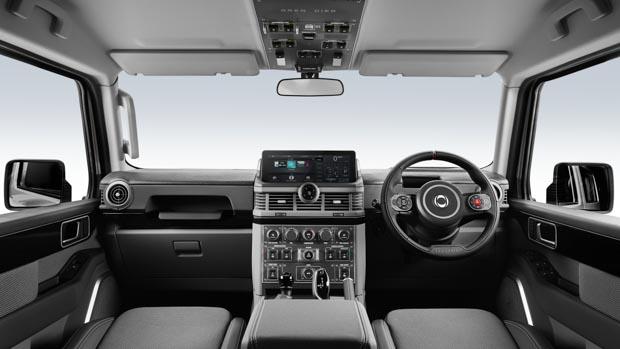 If you want more wind in your hair, the Grenadier will feature removable roof panels – like a Jeep Wrangler – which can be stowed in the back.
If you happen to travel through deep water or get the car extra filthy inside, rubber floor mats and removable drain plugs will be your friend.
What will the Grenadier cost in Australia?
Order books have opened for the Grenadier here in Australia, with customers able to place an $800 deposit for the 4WD.
The base price for the Ineos Grenadier will be $84,500.
Pricing on higher-end versions of the Grenadier is yet to be announced for the Australian market.