Ahead of a late 2018 Australian debut, the long-rumoured 2019 Hyundai Kona Electric has been unveiled before its world premiere at the 2018 Geneva Motor Show. The Kona Electric is Hyundai's second all-electric offering after the incoming Ioniq small car, and will sit in the market as one of the only electric SUVs.
Also featuring a slightly different exterior and interior to the regular Kona, the Kona Electric is recognisable to trainspotters as the zero tailpipe emission version by its wheels and covered grille. The Kona Electric forms part of Hyundai's plan to launch 38 alternatively-powered cars by 2025, and has been confirmed for Australian sales by the end of 2018.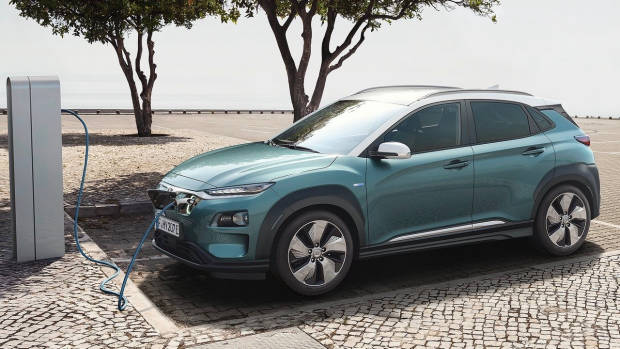 "By launching our All-New Kona Electric, we are pushing our ambitious eco car strategy forward. It's a car of no compromise – combining an SUV body type with electric-mobility. It represents Hyundai's progressive character," said Hyundai Europe's marketing vice president, Andreas-Christoph Hofmann.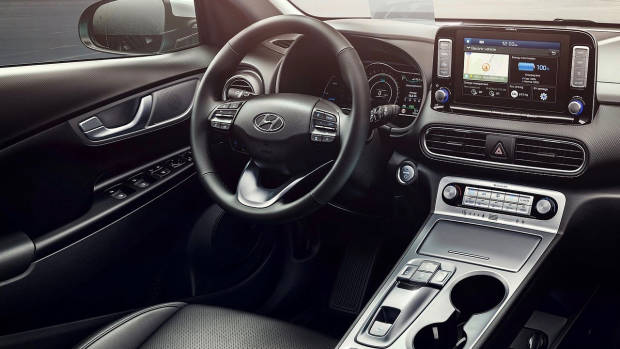 Two different drivetrains will be available with the electric powered Kona. The first of which is a low power and shorter range version offering a 39.2kWh battery pack, 99kW peak power and a maximum range of 300km on a charge. The high power and longer range version offers a 64kWh battery pack with 150kW of power and can travel up to 470km on a single charge. The higher power model offers 395Nm of torque, and can sprint to 100km/h in 7.6 seconds – on par with the current 1.6-litre turbo petrol Kona AWD – whilst the lower power model is still capable of a 9.3-second sprint.
Hyundai claims that both battery forms can be charged to 80 percent in 54 minutes when using DC power – on more conventional AC power, the 39.2kWh battery takes just over six hours, whilst the 64kWh battery takes almost ten hours. Unlike the petrol Kona, the electric model is only available with front-wheel drive.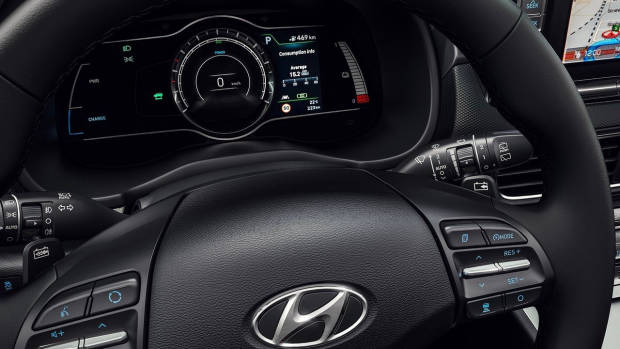 The 2019 Hyundai Kona Electric also features a light refresh compared with its petrol-powered siblings. The exterior features a new grille that's closed in – this also features the car's charging port – whilst there are less holes and scoops around the car for superior drag co-efficiency as is necessary in electric cars to save every part of charge. New 17-inch alloy wheels also feature with aero-friendly blades, and new colours are available for buyers to choose from, including the option of a new white roof to further differentiate the electric Kona from its petrol-powered siblings. The Kona Electric's boot is on par with the petrol model, with 332-litres on offer compared with 361-litres of the petrol.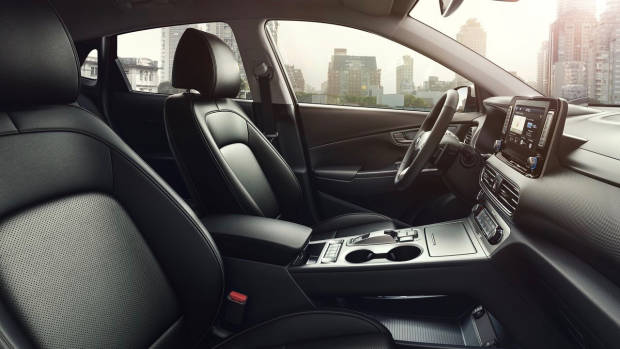 The interior of the 2019 Hyundai Kona Electric is also slightly different to the regular model, with a new centre console tunnel with an open tray below it now sitting proudly in the cabin. A new electric transmission selector is also on offer as there's no actual gearbox in the Kona Electric – whilst a new digital dials system dubbed 'supercluster' combines all the available information into a single screen ahead of the driver. A new 8.0-inch touchscreen infotainment system also sits atop the dashboard of the Kona Electric, and combines smartphone mirroring technology and integrated satellite navigation with electric car driving information and charging port navigation as well.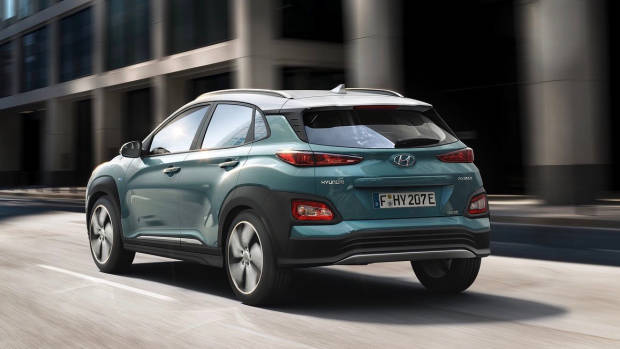 The 2019 Hyundai Kona Electric will go on sale in Australia in late 2018 or early 2019. Stay tuned to Chasing Cars for all news and reviews regarding the Hyundai range, and read and watch our review of the petrol-powered Kona here.