The luxury arm of Peugeot and Citroen owner PSA revealed a new flagship this month, with the 'DS 9' sedan slotting in as the group's flagship offering.
Starting at about $77,000 (47,700 euros), the new high-end DS Automobiles saloon marks the French carmaker's first entry back into the luxury sedan segment since the Citroen C6.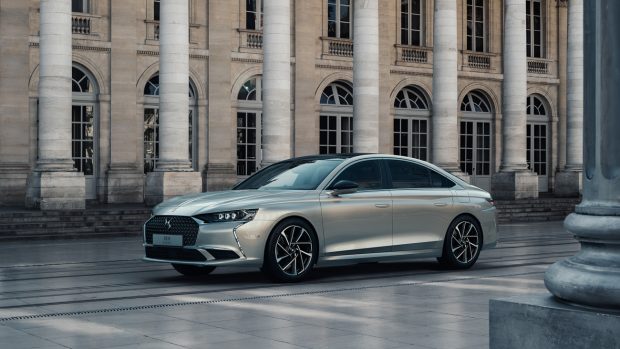 The DS 9 is based on the same EMP2 platform as the Peugeot 508 sold here in Australia, cutting a striking figure with its reshaped body lines and striking LED daytime running lights which create a more sophisticated appearance.
A choice of three powertrains will be offered: starting with the PureTech 225 Automatic variant that is powered by a 1.6-litre turbocharged four-cylinder engine that makes 168kW, and is coupled to an eight-speed torque-converter automatic. 
The E-Tense 4×4 360 stands as the company's performance version in the range and draws power from three motors: the 1.6-litre turbo four-banger, now rated at 150kW, and two electric motors making 82kW and 84 kW respectively. 
For those who are good at numbers, you will have calculated this all adds up to an impressive maximum of 316kW, however, DS has only rated peak power at 268kW and 520Nm. This has likely been done to preserve drivetrain hardware – and also remember that as a plug-in hybrid the DS 9 will just be operating on its EV parts alone for most of its life.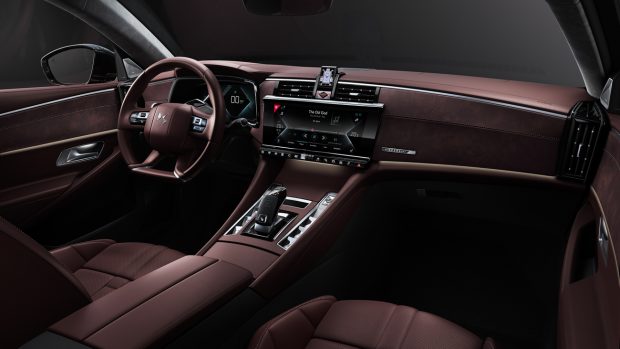 The efficiency-focused E-TENSE 225 is capable of burning through just 1.5 litres/100km of fuel in hybrid mode thanks to the 11.9kWh battery. An electric-only mode is also available that can see the sedan cruise in near-silence for 48km before it needs recharging.
If the DS 9 was brought to Australia it would be pitted against the likes of the Mercedes-Benz E 300 e which costs more at $84,000 (before on-roads) and is down on power (155 kW/350 Nm) compared to the French offering but has slightly more range at 52km.
DS has packed their new luxury sedan with loads of useful tech including a suspension system that scans the road to adjust the dampening to match the surface. Level 2 autonomous driving is also included and operates similar to Tesla's autopilot in that it controls the steering, braking and acceleration but still needs a human to be paying attention to the road to work safely.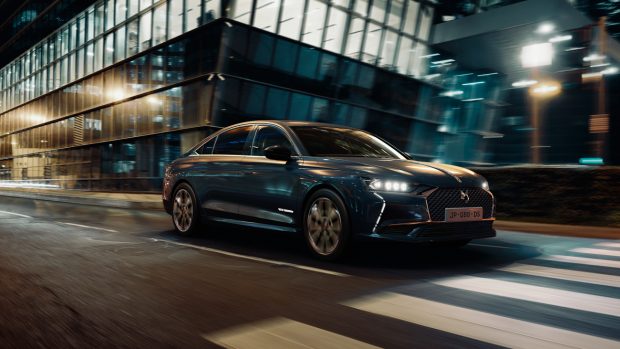 Also included is safety tech such as blind spot monitoring, night vision, driver attention monitoring and autonomous emergency braking at speeds of up to 140km/h – well beyond our highway speeds.
The French manufacturer will offer all three variants in two trim levels, the Performance Line + and the more expensive, luxury-focused Rivoli +.
Those opting for the Performance Line + will gain an all-black Alcantara interior, additional badging and 19-inch alloy wheels – while the performance-focused E-Tense 4×4 360 will receive 20-inch versions and upgraded brake calipers.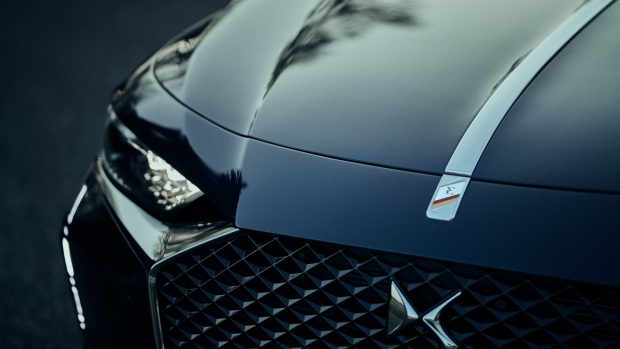 A choice of three interior options are available for those who choose the RIVOLI +, with the classic grain leather trimming coming as standard for the front and rear seats with the sole option of the stone-coloured basalt black.
Nappa leather trimmings will be made available for those who add on the optional Opera pack, with a choice of either rubis red or black. Buyers will also gain heated and cool seats with a massage function and USB ports in the armrest located between the rear seats.
All of the prices below have been directly translated into Australian dollars without adding any additional government taxes or charges.
DS 9 Performance line + PureTech 225 Automatic: $77,132 (or 47,700 Euros)
DS 9 Rivol + PureTech 225 Automatic: $83,600  (or 51,700 Euros)
DS 9 Performance line + E-Tense 225: $87,321 (or 54,000 Euros)
DS 9 Rivol + E-Tense 225: $92,009 (or 56,900 Euros)
DS 9 Performance line + E-Tense 4×4 360: $105,915 (or 65,500 Euros)
DS 9 Rivol + E-Tense 4×4 360 : $110,604 (or 68,400 Euros)