The 2023 'G70' BMW 7 Series is due to arrive on Australian shores shortly, with local deliveries to commence for customers in the fourth quarter of 2022 – meaning that we should see the new-gen S-Class rival hit the roads between October and December. 
Arriving in Australia initially with just two models, BMW has priced the new 7 Series at $268,900 before on-road costs for the 'entry-level' 740i petrol six-cylinder, while the fully-electric i7 xDrive60 flagship will cost $297,900 before on-road costs. 
BMW says that the new 7 Series "combines driving pleasure, unsurpassed long-distance comfort and an outstanding digital experience".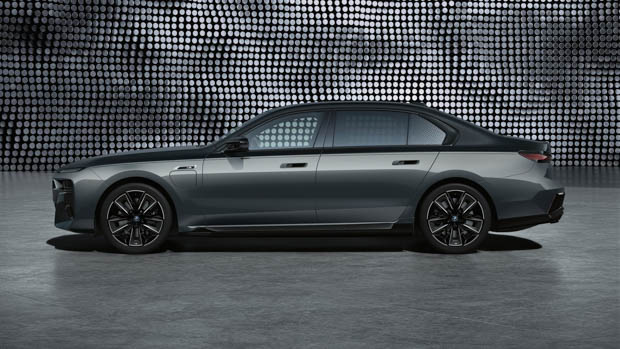 The German luxury automaker says that the 7 Series has grown in every way and now has a 5mm longer wheelbase, at 3215mm, along with being 131mm longer, 48mm wider and 65mm higher. There is no longer a delineation between short wheelbase (SWB) and long wheelbase (LWB) versions of the 7 Series – all are effectively LWB.
The BMW 7 Series competes with other large luxury limousines such as the Mercedes-Benz S-Class and the Genesis G80 in a relatively niche market. 
Key elements of the new BMW 7 Series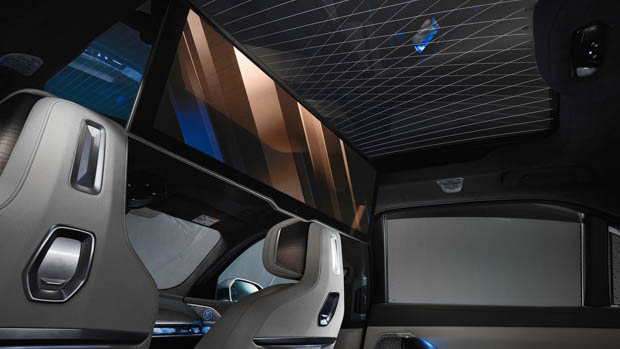 One of the most impressive elements of the new BMW 7 Series is the giant 31.3-inch Theatre screen standard on the i7 xDrive60 but an optional extra for the 740i.
The huge screen folds down from the roof of the cabin and gives the rear occupants the ability to watch movies on the go in complete comfort. Resolution for this screen is up to 8K and can display multiple different cinema formats.
A 20-speaker Bowers and Wilkins sound system is standard and will compliment the Theatre Screen to create a pretty neat movie experience for the rear occupants of the 7 Series.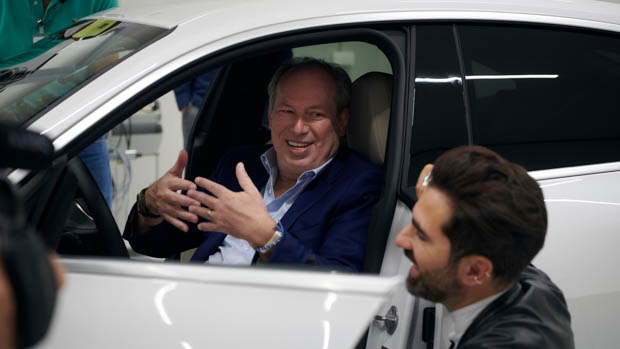 BMW Iconic Sounds is a futuristic feature of the i7 which has been curated by Hollywood composer Hans Zimmer. These sounds aim to "accentuate the driving experience with lively colours and patterns".
Powertrains and performance for the new 7 Series
Two powertrains are offered for the new seventh-generation BMW 7 Series.
The 740i is powered by a 3.0-litre straight-six petrol engine that produces 280kW of power and 540Nm of torque and sends all of that grunt to the rear wheels exclusively. The 740i will be able to sprint to 100km/h in 5.4 seconds. Fuel consumption was yet to be released by BMW at the time of writing.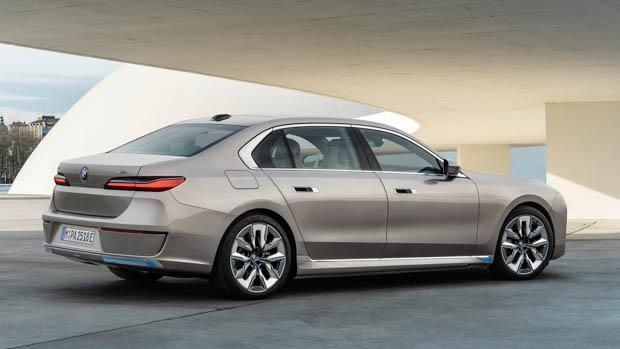 This six-cylinder engine also utilises 48-volt technology to store recuperated energy from the generator, power the electric motor and to also power the on-board electrical system via a DC/DC converter.
The flagship, all-electric i7 xDrive60 is powered by dual electric motors to produce 400kW of power and 745Nm of torque and is sent to the road via BMW's xDrive all-wheel drive system.
Onboard is a 106kWh battery pack which can give the new i7 a range of up to 625km (WLTP). The i7 will be able to achieve the 0-100km/h sprint in 4.7 seconds.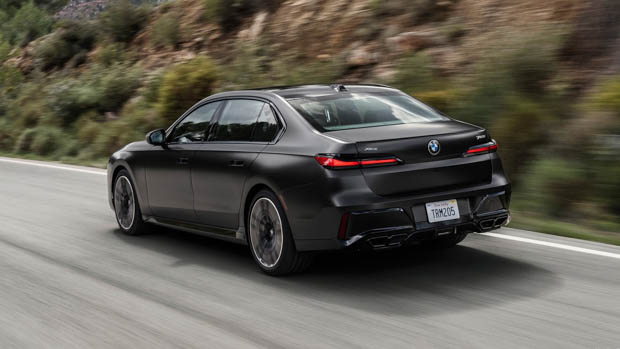 Standard specifications of the BMW 7 Series
Standard specifications of the BMW 740i include:
20-inch M alloy wheels
Active steering
Adaptive two-axle air suspension
BMW crystal headlights
Panoramic glass sunroof
Multifunctional front seats
Massaging function for front seats
Driving and parking assistant professional
Bowers and Wilkins 20-speaker sound system
Leather merino upholstery
Metallic paintwork
Five-year BMW Service inclusive package
The BMW i7 xDrive60 includes the above features plus:
31.3-inch BMW Theatre Screen
Larger 21-inch wheels
Active roll stabilisation and active roll comfort technology
Automatic doors
Multifunction rear seats
Executive lounge rear console
Acoustic protection for pedestrians
BMW Iconic Sounds curated by Hans Zimmer
BMW wallbox for home installation
Five-year chargefox subscription
Domestic and public charging cable
Six-year electric vehicle BMW Service package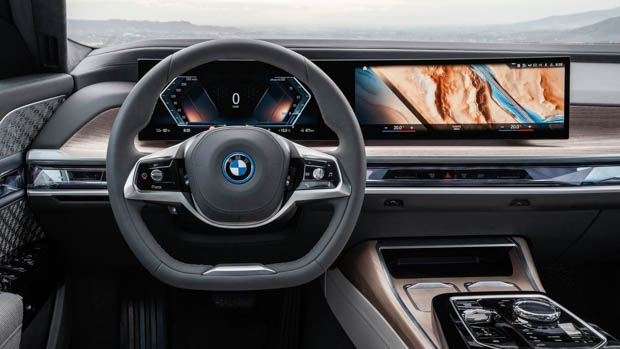 Options for the BMW 7 Series
Several options are available for the 7 Series, including:
BMW Individual Two-Tone Metallic Paintwork ($17,500)
Connoisseur Lounge including automatic doors, executive lounge seating, active seat ventilation for rear seats, massage function for rear seats, rear console, entertainment experience and Bowers and Wilkins Diamond Surround Sound with 40 speakers ($27,900 for 740i, xDrive60 $9000)
Frozen Pure Grey paintwork ($2600)
Frozen Deep Grey paintwork ($2600)
BMW Merino/cashmere leather upholstery ($15,800 option for 740i)
BMW 7 Series 2022: prices in Australia
All prices listed are before on-road costs.
740i: $268,900
I7 xDrive60: $297,900