When a car is incredibly popular, updates and specification changes are often frequent – and so it is for the Toyota RAV4 midsize SUV, which in 2022 was again Australia's best-selling crossover.
Although deliveries have only just commenced for the facelifted 2022 RAV4 – with tens of thousands of Australian buyers facing long waits for delivery – plans are already on foot for a further running change to the RAV4 expected to be released in 2023.
While the exterior of the car will be largely unchanged, the most notable improvement will be to the interior technology which is set to score a downsized version of the infotainment system found in the new Lexus NX, as well as the US-market Toyota Tundra ute and Sequoia 4WD.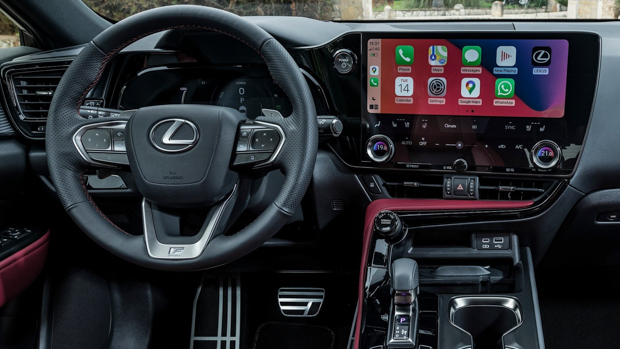 According to Japanese website Creative311, the updated RAV4 will see the size of the digital driver's display increased.
The screen size for the driver is said to increase from a maximum of 7.0-inches on today's RAV4 Cruiser and Edge variants in size to a large 12.3-inch display spanning the entire width of the instrument binnacle – deleting the remaining analogue dials.
For the entry level GX, the driver display is likely to expand from 4.2-inches to the 7.0-inch unit currently seen on other RAV4 grades.
As for the central touchscreen that runs the RAV4's navigation and multimedia functions – this will be upgraded as well.
The current touchscreen in the 2022 RAV4 sits at 8.0-inches – pretty small for today's midsize SUV segment – but the updated screen is expected to hit 10.5-inches in diameter while running a comprehensively updated and modernised infotainment system very similar to that in the Lexus NX.
This could include new connected car functionality linked to a smartphone app allowing remote unlocking and locking of the vehicle.
Toyota RAV4 2022: prices in Australia
All prices listed are before on-road costs.
GX 2WD petrol: $34,300
GX 2WD hybrid: $36,800
GX AWD hybrid: $39,800
GXL 2WD petrol: $37,825
GXL 2WD hybrid: $40,325
GXL AWD hybrid: $43,325
XSE 2WD hybrid: $42,825 (new variant)
XSE AWD hybrid: $45,825 (new variant)
Cruiser 2WD petrol: $42,500
Cruiser 2WD hybrid: $45,000
Cruiser AWD hybrid: $48,000
Edge AWD petrol: $49,820
Edge AWD hybrid: $52,320 (new variant)