SsangYong has teased its next-generation SUV codenamed the "KR10" with official sketches hinting at a rather serious off roader, which could come to Australia.
Designed around the marque's new "Powered by Toughness" mantra the KR10 looks to emulate the success of the Jeep Wrangler and Ford Bronco in the more serious 4×4 space.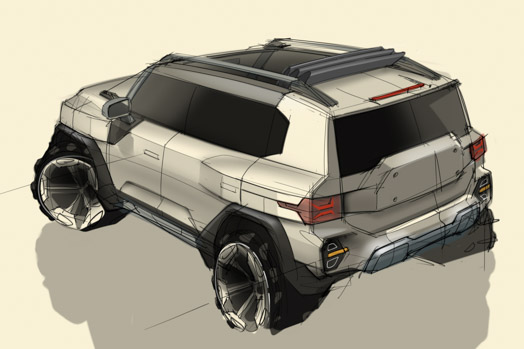 While SsangYong has not explicitly stated it move away from internal combustion engines, the manufacturer says that going forward its vehicles will use "eco-friendly powertrains", possibly hinting at either a fully electric or hybrid setup for the KR10.
The latest sketches follow the announcement of the J100 midsize SUV back in June, which will utilise a fully electric powertrain and enter production in 2022. SsangYong says a ute derivative will be also spawned at a later date.
SsangYong's first EV known as the Korando e-Motion was unveiled earlier this year, with the midsize SUV set to go on sale in Europe in October 2021, though no plans have been laid out for Australia at this point.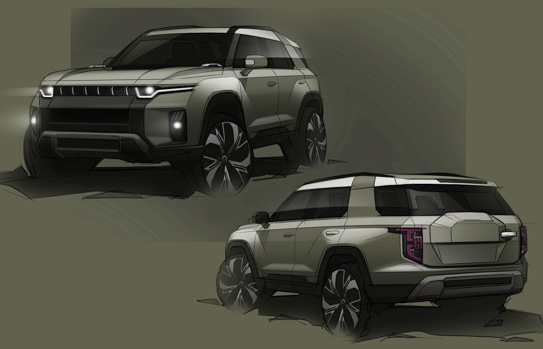 The design of the KR10 appears very utilitarian in function with a similar design to the Toyota FJ Cruiser with its square body and rounded headlights.
Unlike that SUV, however, it features a set of traditional rear doors with a fabric roof that can be pulled back to let in the sunshine.
Housed at each corner are the huge wheels and tyres with bungling wheel arches and a silver bumper leading to what could be an underbody bash plate to show it means business.
At the rear the design has an octagon like shape, possibly included to place a spare tyre on if desired, with matched silver bumper and bash plate at the rear.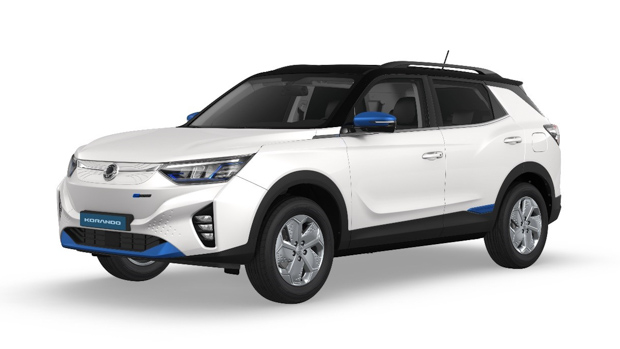 While success is never guaranteed, Australians have shown a clear appetite for more dedicated off road SUVs such as the Ford Bronco, which has been flatly denied for our shores.
If a production version of the KR10 made it to our shores it could snap up some of this unquenched thirst for a Bronco-like vehicle, especially if it proved to be a capable off roader.
It would be a welcome success for SsangYong who currently sell the Musso ute, Rexton large SUV and Korando midsize SUV in Australia but have had limited success compared to fellow Korean brands such as Hyundai and Kia.
At the time of writing, SsangYong Australia says it was unable to confirm if any of its new products will make their way to our shores but noted that they would be evaluated for our market.