When the all-electric Skoda Enyaq midsize SUV reaches Australia in late 2022 or early 2023, it'll arrive in a similar fashion to its brand brethren: highly loaded.
While the Enyaq is sold in an extremely broad assortment of configurations in Europe – with five permutations of battery, along with the choice of rear-wheel drive or all-wheel drive, plus a forthcoming RS performance grade – the lineup will likely be simpler in Australia.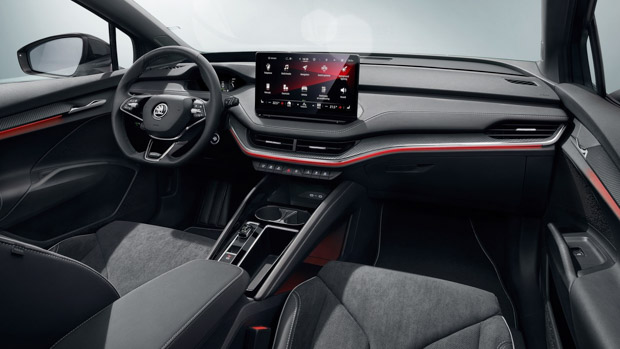 When asked whether a specification akin to the new-for-Europe Enyaq Founders Edition would be appropriate for Australia, Skoda Australia general manager of corporate communications Paul Pottinger acknowledged local buyers' high-specification preferences.
"When confirmation [of the Enyaq] is possible, we can begin to explore the available configurations, though it's reasonable to say that Skoda in this market is by no means the Group budget brand as it's positioned elsewhere," Mr Pottinger said.
"Skoda's Australian customers typically gravitate towards highly specified variants."
This tendency results in high standard specifications lists for Skoda's Australian products as well as option packages that add a further level of luxury.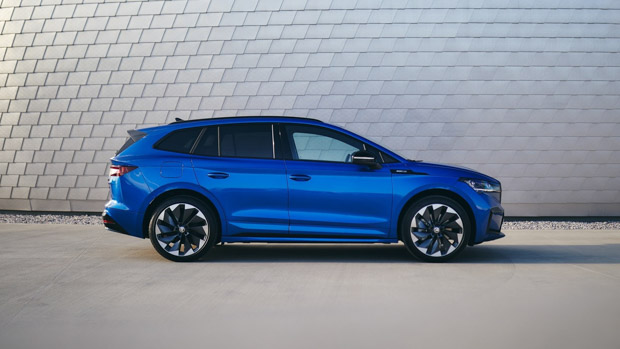 Skoda is typically positioned as a sub-Volkswagen brand in Europe with lower prices of entry and more modest equipment lists than typically seen in Australia.
Locally, Skoda has taken on a life of its own, quite distinct from the European pitch. While prices generally represent better value in Australia than the corresponding Volkswagen, Skoda models are typically very well appointed.
Earlier this month, Skoda Australia director Michael Irmer said that the brand "hope(s) to announce timing for the introduction of the Enyaq" in 2022.
The UK's right-hand-drive Enyaq range provides clues for how the Australian range may take shape.
British buyers are able to choose between two battery sizes – a 62kWh pack offering 412km of range (WLTP) or a tourer-spec 82kWh battery providing 532km range (WLTP).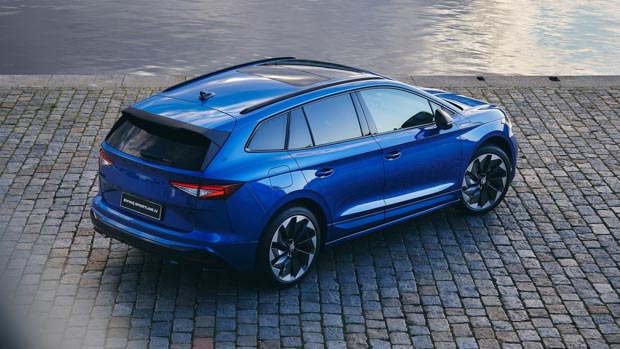 The single-spec Enyaq 60 costs GBP 32,000 ($60,000 in September 2021), inclusive of the UK government's zero-emissions grant, while the Enyaq 80 is GBP 39,000 ($74,000). A Sportline version of the 82kWh model costs GBP 43,000 ($81,000) while the top-shelf Enyaq 80x with dual motors providing AWD is priced at GBP 46,000 ($87,000).
Those prices would make a high-tier Enyaq comfortably Skoda's most expensive vehicle in Australia, though the midsize SUV promises high levels of space – running on Volkswagen's MEB electric architecture – and decent pace, with up to 195kW of power and 425Nm of (instant) torque.
Wheel sizes range all the way up to 21-inches in size, while an LED-backlit grille is available. The recently-revealed Enyaq Founders Edition sports fetching copper highlights. Inside, a 13-inch touchscreen is available along with a digital instrument cluster. Soft "EcoSuite" olive leather upholstery is available inside.
DC rapid-charging speeds of up to 125kW are possible with the Enyaq, with the electric Skoda SUV capable of delivering a charge of 10 to 80 percent in 38 minutes. Overnight recharging with a home AC wallbox takes 13 hours.