LDV has revealed the first LDV T60 fitted with an electric powertrain.
Revealed to the press last week in New Zealand, the left hand drive prototype of the electric T60 features a single electric motor mounted at the rear axle which produces 130kW of power and 310Nm of torque. As a result, this ute is rear-wheel drive (RWD) only.
This motor is paired to a large 88kWh battery pack and while range has not yet been confirmed by the company, the T60 was able to travel from Auckland to Taupo (a distance of around 270km) and still had 70 kilometres left afterwards.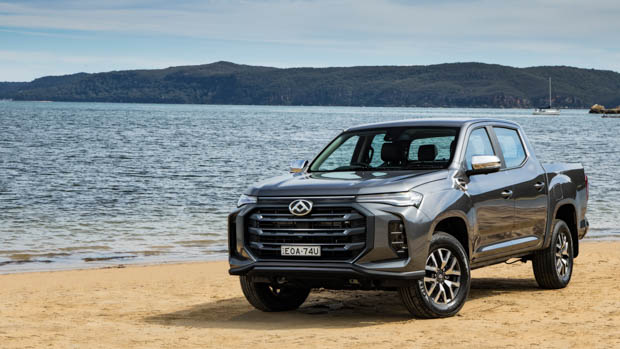 Those results imply real-world consumption of about 25kWh/100km – fairly high for an electric car, though lineball with luxury SUVs like the Audi e-tron, and way under the mooted 32kWh/100km consumption of the larger Ford F-150 Lightning ute.
The model is DC fast charge capable, according to LDV, and can tow up to 1000kg braked while hauling 900kg of payload.
Right-hand drive T60 to start production in September 2022
Production of right-hand drive LDV T60 EVs is scheduled to begin in September with deliveries likely to start in NZ early in 2023.
Pricing is yet to be announced but LDV says it is aiming to price the model below the $80,000 threshold for the NZ government's Clean Car Discount.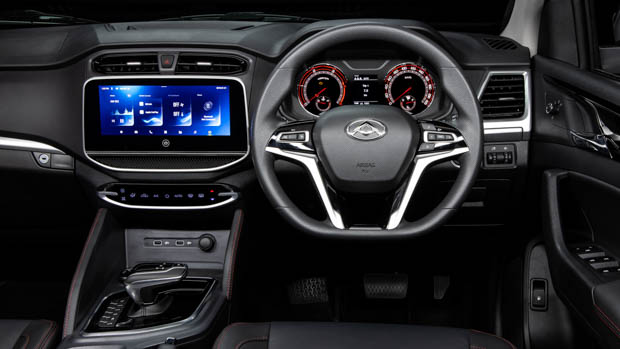 Currently, only a rear-wheel drive model has been produced, but it is likely we will see a mix of RWD and AWD variants in the future.
Dealerships in NZ are already taking $1000 deposits from keen buyers hoping to jump into a T60 EV.
So far, this LDV T60 EV ute is only available to the New Zealand market, but with the popularity for electric utes expanding by the day, it wouldn't be unreasonable to expect this LDV to hit the market in Australia.
The LDV T60 EV ute follows the reveal and upcoming release of several electric pickup trucks in the United States including the Rivian R1T, the Ford F-150 Lightning, Hummer EV and Tesla Cybertruck.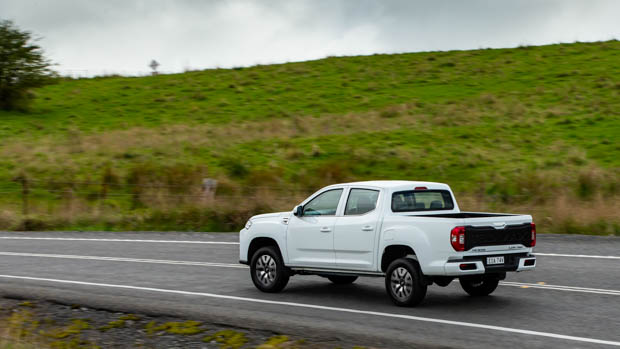 Electric utes have potential in Australia
None of the above utes have been confirmed for Australia, however it is only a matter of time before variants of these models come down under as dual cabs have proven to be a profitable segment for manufacturers.
The Toyota Hilux and Ford Ranger dual cabs remain to be the two best selling models in Australia, ahead of SUVs, sedans and hatchbacks.
Ford sold a large number of 4×4 Rangers in 2021, with 45,986 examples driving out of showrooms.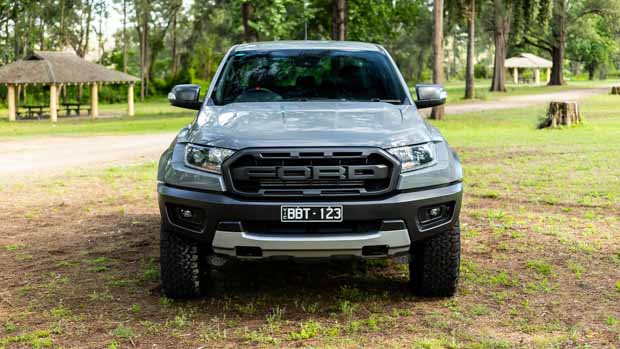 Toyota similarly had a big year with the Hilux, selling 39,587 examples of its four-wheel drive variant.
A total of 189,614 four-wheel drive utes were sold in 2021, accounting for 18.1 percent of all cars sold in 2021 in Australia.
There is clearly huge demand for this kind of vehicle in Australia due to the multi-purpose functionality of the ute.
Electric utes would not only contribute to a zero emission future but provide instant power and torque in off-road situations.
There are downsides of electric utes, however, such as the ability to travel long touring distances and lack of charging stations in remote areas. Many Australians enjoy doing long trips in the outback, so this may pose a problem until the technology is better established.
The better alternative may be a hybrid system, which we could see implemented in the Toyota Hilux at the middle of the decade.