Following a leak on social media, Haval has revealed an image of what it's calling the P04, which is reportedly an SUV that shares its body-on-frame underpinnings with the upcoming King Kong Cannon ute. 
Though Haval hasn't revealed the details surrounding this off-road SUV, local outlet Car News China has stated that it will be 5.2-metres long, 2.0-metres wide, and 1.8-metres high. 
At this size, the P04 would be a perfect rival for Toyota's America-only Sequoia full-size SUV, but would likely face competition from the likes of the Toyota Land Cruiser and the Ford Everest locally.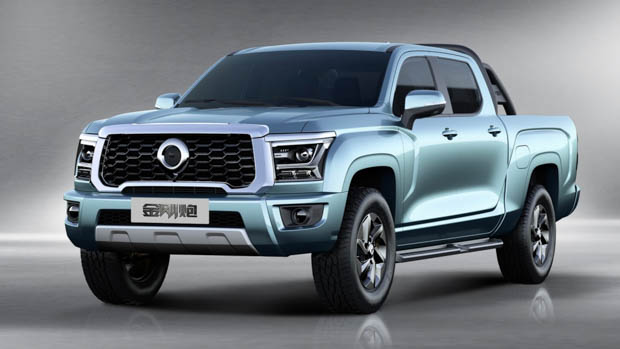 Even at this size, the P04 is slightly smaller than the King Kong Cannon, which measures up to 5.6-metres long in its biggest form.
It's too early to tell if the P04 is a shoe-in for the Australian market though a spokesperson for GWM previously refused to rule out local adoption for the related King Kong Cannon, and the Tank 500 large SUV is also said to be under evaluation for our market.
What's new for the Haval P04?
Though the P04 shares a rough design style with the King Kong Cannon, there are a few key differences across the SUV, with the main one being the new grille and headlight designs.
Along the same lines, the sculpted wheel arches look very similar to those of the King Kong Cannon's, but the P04 seems to be wearing a more modern design.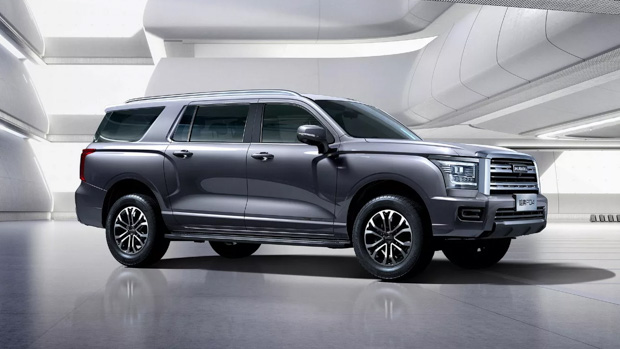 As just one exterior image was published, the interior hasn't yet been unveiled, but it's highly likely that there will be three rows of seats inside.
What will power the P04?
The P04 sits on King Kong Cannon underpinnings, which not only means that it's a ladder-frame chassis SUV, but it is also likely to get similar powertrain options
If this is the case, buyers will have the choice of a 137kW 2.0-litre turbo-petrol four-cylinder engine, or a 180kW 2.0-litre turbo-diesel engine. Both will be reportedly paired with an automatic transmission.
It remains to be seen if further drivetrain options are offered once the P04 goes on sale, with larger V6 and even hybrid options offered elsewhere in GWM's lineup that could make their way inside this massive SUV.