The next Ford Ranger Raptor super-ute will make its debut in ahead of a likely release date in Australia in late 2022, with all signs pointing to a twin-turbo V6 petrol being shoe-horned under the bonnet.
Based on the new T6.2-generation Ranger unveiled overnight, the high-performance Raptor variant is expected to provide a similar mix of bush-bashing capability as its predecessor but with substantially more grunt this time round.
Few dual-cab makers have gone to the same lengths as Ford in a pursuit of ute capability in Australia, though rivals in the updated Nissan Navara Pro-4X Warrior and Volkswagen Amarok W580X provide some healthy competition.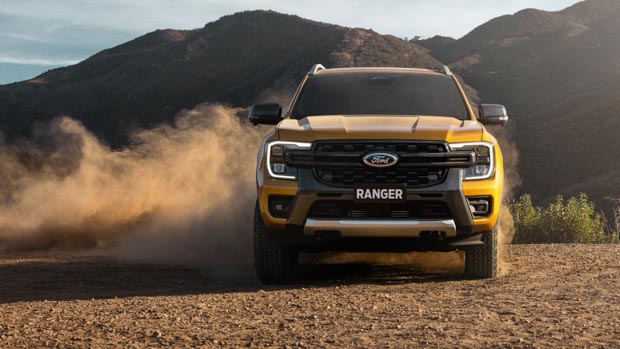 Will the Ranger Raptor get a petrol V6?
It is believed the new Ranger Raptor's V6 could be borrowed from either the American-market Ford Explorer SUV or Ford Bronco 4WD – neither of which are available to purchase in Australia.
The 3.0-litre V6 petrol unit used in the Explorer produces either 272kW of power and 515Nm of torque or 300kW/563Nm depending on the state of tune.
A smaller Ecoboost 2.7-litre V6 unit used in the Bronco develops 231kW/540Nm which is likely to be the engine of choice for the new Raptor considering the Bronco is built upon the same T6 platform as the new Ranger.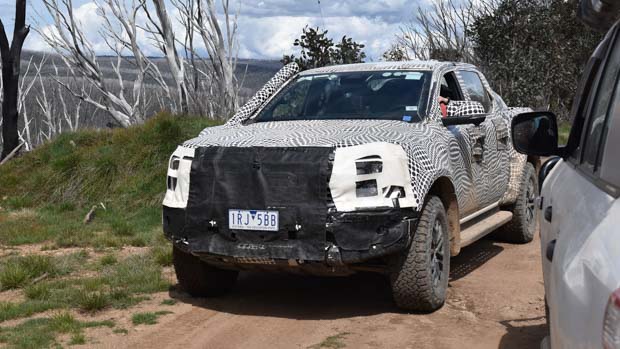 The transmission of choice is likely to be Ford's 10-speed automatic gearbox which would power all four wheels.
If any of the three outputs above found their way into the Ranger Raptor, it would mean the car would receive a generous power boost over the current 157kW/500Nm produced from the twin-turbo 2.0-litre four cylinder diesel engine.
What other upgrades will the next Raptor get?
We expect the next Ranger Raptor to pick up where the current model leaves off, with beefier off-road suspension (likely to be large Fox shocks), all-terrain tyres and flared guards all fitted as standard. 
The Raptor will gain all the new in-cabin technology from the updated 2022 Ranger lineup, such as a new design inside and out and an available 12-inch vertical touchscreen.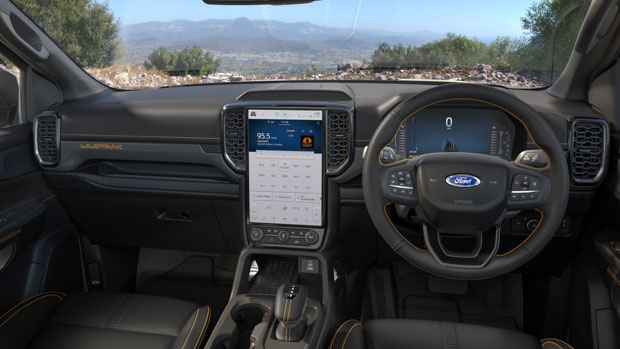 A full-time four-wheel drive system, which will include a set and forget mode, will debut, too, but it is likely to be exclusive to the higher end V6 models meaning the Raptor will likely receive this tech.
A plug-in hybrid model is set to follow in the coming years, too, however it is unlikely that the Ranger Raptor will score this powertrain straight away.
The next-generation Ranger will launch mid-way through 2022, with the Ranger Raptor likely to follow later in the year.