Our snappers spotted the Cupra Born electric car at Sydney Airport – and now eagle-eyed members of the public have seen the hot hatch charging in Sydney while undergoing 10,000km of evaluation testing.
Due to be released in Australia before the end of 2022 at a price point in the $50,000 range, the Cupra Born is undergoing evaluation in Australia that Chasing Cars understands includes suspension adjustments to help the EV suit our often-harsh road quality.
A spokesperson for Cupra Australia said that "testing is a work in progress and significant data is being analysed" and noted that there will be an Australia-specific announcement relating to the Born shortly.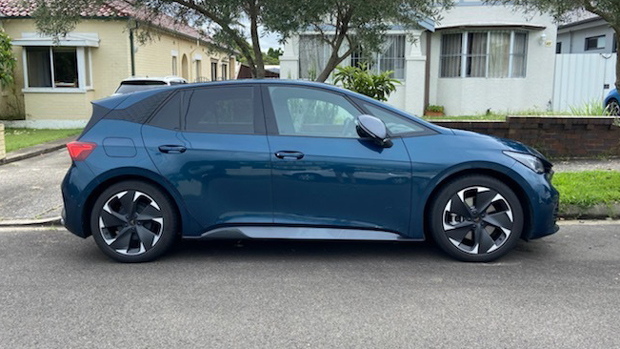 Data sourced from this testing period will be compiled and analysed by the second quarter of 2022, with initial deliveries not expected to take place until late 2022 at the very earliest.
Outside of charging environments, the Born is also being seen on Sydney roads more often as the vehicle draws closer to its Australian release. This will follow the general launch of the Cupra range – including the Leon hatch, Ateca small SUV and Formentor midsize SUV – in the middle of 2022.
Chasing Cars understands that the Cupra Born will be priced below the cheapest Tesla Model 3 ($59,900) – meaning the Born will be priced somewhere in the $50,000 range.
What is the Cupra Born? Range, battery, features
In Europe, where the Cupra brand and the Born are already available, the hatchback is powered by either a 110kW or 150kW motor mounted on the rear axle. Maximum torque available is 310Nm in the higher output motor.
Three battery sizes are available overseas that begin at 45kWh (340km WLTP), then expands to 58kWh (405-427km range) and tops out at 77kWh (540km of range).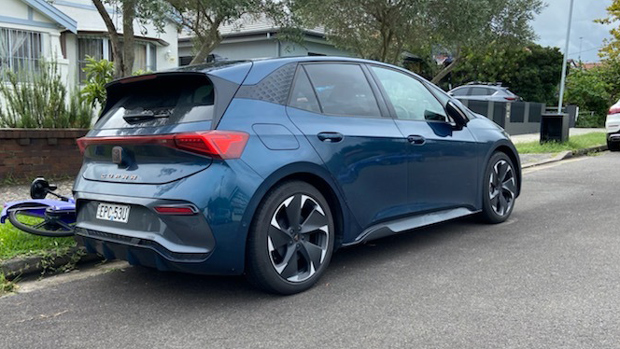 There has been no confirmation from Cupra Australia yet as to what configuration Australian Born's will have, however Chasing Cars understands that it is likely that Aussies will get the higher power, bigger battery edition due to local tastes.
The Cupra Born is based on the same MEB platform that underpins the Volkswagen ID.3 along with the Skoda Enyaq and Audi Q4 e-tron.
All Cupra Borns ride on either 19- or 20-inch alloy wheels, while inside the cabin the Born features digital displays for the infotainment and driver information systems. The digital cockpit measures in at 5.3-inches while the infotainment touchscreen is 12.0-inches in size.
The Cupra Born boasts the obvious benefits of all-electric motoring – zero emissions, lower maintenance costs and costs less to run over conventional petrol or diesel cars.