Volvo's slippery, coupe-shaped C40 Recharge has broken through the 500km range barrier for the first time thanks to a larger 82kWh battery pack.
The bigger battery is part of an incoming MY24 model update, due on sale in Australia Q3, 2023.
Like the related XC40, other changes to C40 Recharge include switching the single-motor model from front- to rear-drive, and all-new electric motors developed in-house at Volvo.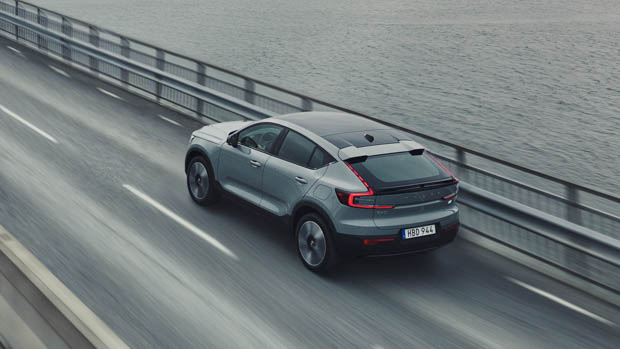 Prices have also increased between $3000 and $4500.
Range up 56km to 507km
With the all-wheel-drive Twin model now using an 82kWh battery pack – up from 78kWh – range has jumped from 451km to 507km. This is seven kilometres further than its chunkier MY24 XC40 Recharge Twin thanks to the C40's lower aerodynamic drag of 0.319Cd (versus 0.329Cd).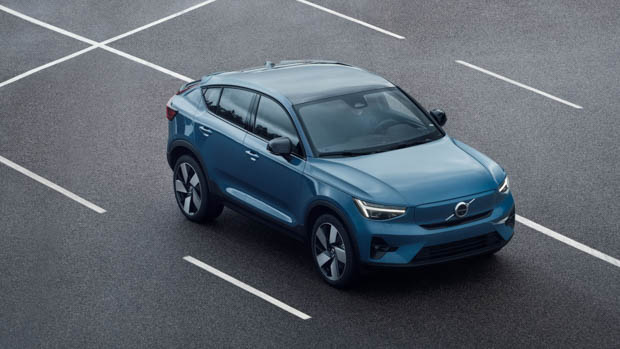 Range of the single-motor rear-drive C40 has improved from 438km to 476km (WLTP) despite using the same carry-over 69kWh battery pack, thanks to better battery cooling.
Rear-drive is back
The single-motor C40 Recharge has flipped from a 170kW front-drive motor to a beefier 175kW permanent magnet electric motor driving the rear-wheels only.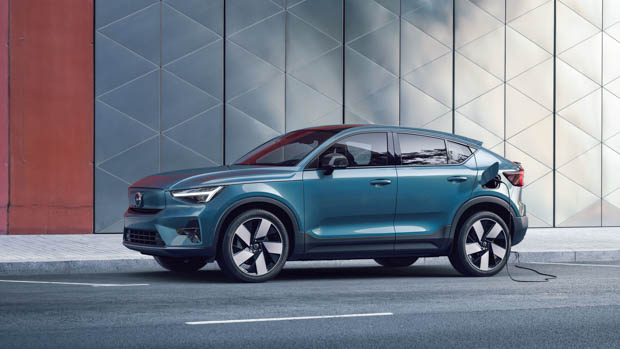 As part of its MY24 update, Volvo has fitted an all-new electric powertrain with motors developed in-house. The twin-motor C40 now utilises a 117kW front motor and 183kW rear for a combined 300kW/660Nm – same as the outgoing Twin, which used two 150kW motors front and rear.
Performance of both variants is unchanged, the rear-drive C40 hitting 100km/h from rest in 7.4 seconds versus 4.9 seconds (claimed) for the Twin.
Fast-charging drops from 37 to 28 minutes
The twin-motor C40's new 82kWh battery pack has enabled 200kW DC fast-charging, up from the MY23 model's 150kW maximum. This reduces the 10-to-80-percent recharging time from 37 minutes down to 28 minutes.
The single-motor C40 Recharge retains a maximum DC fast-charging speed of 130kW, and can go from 10-to-80-percent in 34 minutes.
Very minor styling tweaks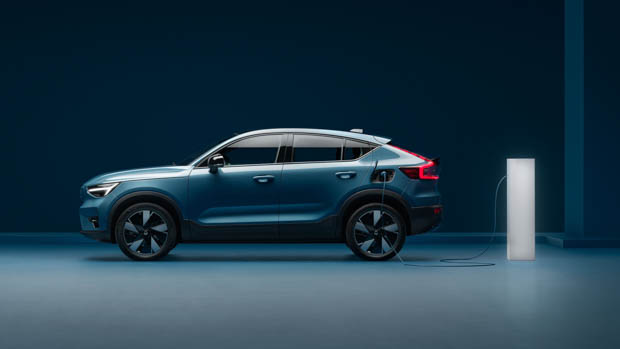 The only visual giveaway of the MY24 model compared to MY23 is new-look, restyled 19-inch wheels which Volvo said are slightly more aerodynamic compared to the previous design.
Volvo C40 Recharge 2023: prices in Australia
All prices listed are before on-road costs.
Volvo C40 Recharge Pure Electric: $78,990 (up $3000)
Volvo C40 Recharge Pure Electric Twin: $87,990 (up $4500)