Speaking with Chasing Cars from the Shanghai motor show, Polestar chief executive officer Thomas Ingenlath has declared that the brand is honing in on a sporty, premium image – and that it isn't interested in chasing Tesla sales volumes.
"We have a completely different mission with Polestar than what [Tesla CEO] Elon Musk has defined as Tesla's vision for the future, [becoming] a brand that is aiming to sell something like 10 million cars per year," Ingenlath said.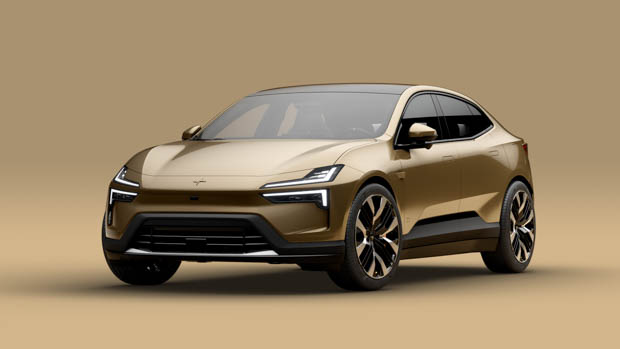 From Tesla's perspective, that volume aspiration is an understatement. The American EV specialist's recently-released master plan update indicated it hopes to sell more than 10 million compact EVs per year in future.
For context, global annual demand for vehicles hit just over 66 million units in 2022.
"Our volume ambitions are on a completely different dimension and level. We are aiming to become a highly profitable premium car brand that…is at a volume somewhere above 200,000, close to 300,000 [cars sold] per year," said Ingenlath.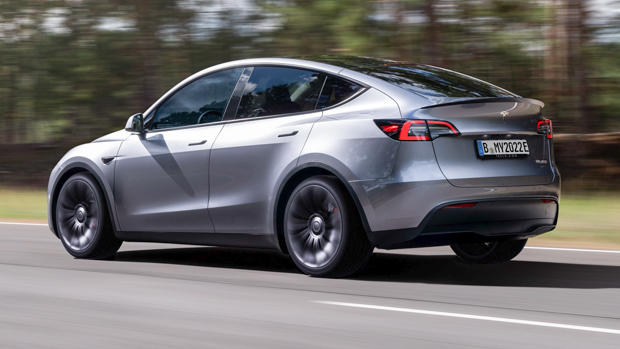 Earlier in 2023, Musk spoke of a goal that Tesla would sell 20 million cars annually by 2030 – more than the combined annual sales of the Volkswagen Group and the Toyota Motor Corporation, which are today's industry behemoths.
The feasibility of that goal is debatable, but one thing is clear: Polestar's global head doesn't share the 2022 opinion of the brand's head of sales, Mike Whittington, who told Australian media that he expected Polestar to one day outsell Tesla.
Polestar 3 and 4 better represent the future than the Polestar 2
Resetting the brand's ambitions at this week's reveal of the brand's Polestar 4 SUV-coupe model, Ingenlath was clear: neither outselling Tesla, nor delivering mass-market volume, are the goals set by Polestar owner Geely.
"You can detect that is a very different ambition to going into the millions [of annual sales] and competing with Toyota or Volkswagen."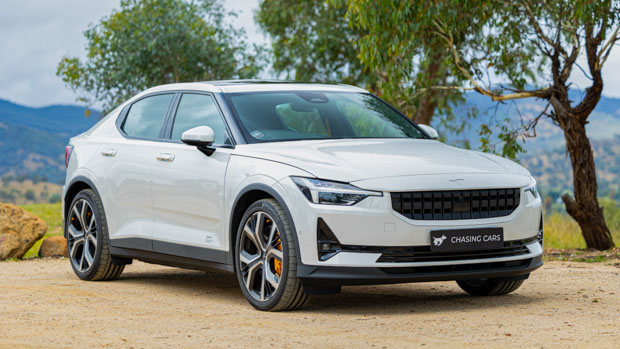 And it is a reset of sorts. We raised the fact that the Polestar 2 launched overseas and in Australia at a price point clearly designed to then undercut the popular Tesla Model 3, and Ingenlath agreed that had been the goal.
"With the launch of the Polestar 2 [in 2020], at that point in time the Tesla Model 3 was – just because of the size and category of car – very much the head-on competitor.
"But very clearly, there has been a decision of Tesla to go all mainstream and mass-market, and us being very consistent on Polestar being a brand that is orientated towards the premium somehow separated us – now more than it was a couple of years ago.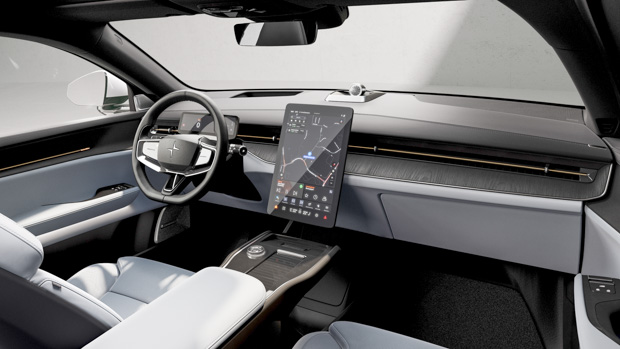 "It was always clear that Polestar 2, being what we would call the base or entry ticket, was not representative really of what the whole idea of what Polestar is about. The Polestar 3 [from $134K] very much brings this a bit more to a clear perspective, being fully there in the middle of the premium segment as an SUV that represents the brand direction much better."
Unlike most car manufacturers, Polestar does not name (or, more accurately, number) its models by reference to their size – instead, they are sorted by their release date.
The relatively attainable Polestar 2 [from $64K to $73K] became the brand's first electric-only model, following on from the bespoke plug-in hybrid Polestar 1 sports coupe that was not sold in Australia, but cost over AUD$200,000 in the United Kingdom.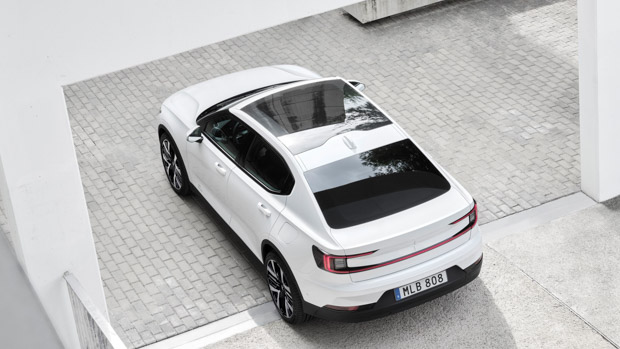 In 2022, the marque revealed its large sports SUV entrant, the Polestar 3, which squares up against petrol rivals like the Porsche Cayenne and emerging luxury EV crossovers like the BMW iX and Audi Q8 E-tron.
And this week, the brand revealed the Porsche Macan-baiting Polestar 4 – a rakishly-styled midsize luxury crossover that should cost somewhere between $80,000 and $110,000 in Australia – a segment that delivers about 40,000 sales per year locally.
Volvo and Polestar share premium status within the Geely group structure
The Polestar 4 becomes the brand's first model to be released on Geely's new Sustainable Experience Architecture (SEA) electric vehicle platform.
In doing so, Polestar beats its more familiar sibling brand Volvo to the punch. But while Ingenlath is achieving Polestar's aspiration to shift away from its historical associations with Volvo, the brands will occupy a somewhat similar space within Geely's group hierarchy.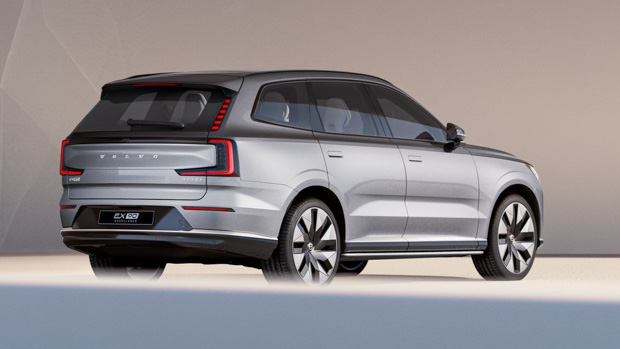 Based in Hangzhou, China, Geely Holding operates more than 10 automotive brands, including familiar names like Lotus and Smart – as well as the London Electric Vehicle Company that supplies many of the black cabs on the streets of the UK capital.
Geely acquired Volvo from Ford in 2010. With Geely's cash aboard, subsidiary Volvo bought out performance-tuner Polestar in 2015 and the brand was given mostly independent status from 2018 onward before it was floated on the New York Stock Exchange in June 2022.
Within the Geely structure, it's likely that Volvo, Polestar and Lotus will share different corners of the premium and luxury segment in a manner akin to Audi and Porsche within the Volkswagen Group.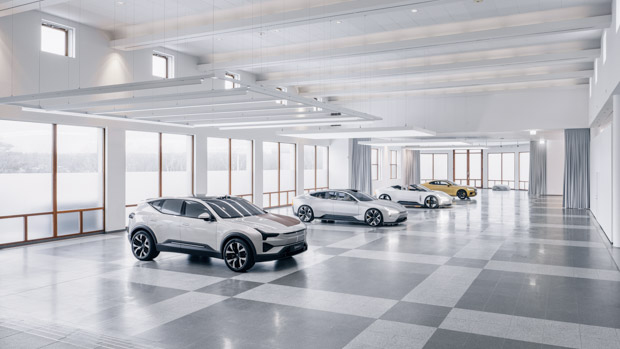 "Premium is where Polestar is positioned," Ingenlath says. "It's not necessarily – from the segment [perspective] – so different to Volvo, but we always knew what the brand Volvo does for the premium segment.
"There is this air left [over] for a more sporty, more expressive, more edgy, fully-electric brand. That's where, like in the Volkswagen Group, there is more than one premium brand in their group – and [for us], Volvo and Polestar cover this nicely."
Polestar and Volvo remain in close collaboration
Institutionally, Polestar remains located within the Volvo Car Group function within Geely, and the brand makes no apology for co-operating with its well-known parent on safety technology, platforms and shared mechanical systems.
The Polestar 2 shares its Compact Modular Architecture (CMA) platform and electric motors with the Volvo XC40 and C40 electric SUVs, while the Polestar 3 finds commonality with the forthcoming Volvo EX90's Scalable Product Architecture II (SPA2) chassis.
It's likely that Volvo will deploy a range of models on the new SEA platform that underpins the Polestar 4 model – including an anticipated electric replacement for the Volvo XC60 midsize SUV.
However, Polestar is developing its own bonded aluminium platform to support its forthcoming Polestar 5 super-sedan and Polestar 6 convertible models, due in 2024 and 2025 respectively.