Swedish electric-car brand Polestar never intended to put its Precept concept car into production, but this stunning suicide-doored "fastback limousine" created such a buzz when it appeared back in February 2020 that even a global pandemic couldn't dull the enthusiasm.
In September '20, Polestar announced it would make the Precept concept – a vehicle described by many as 'the coolest electric car so far' – a production reality.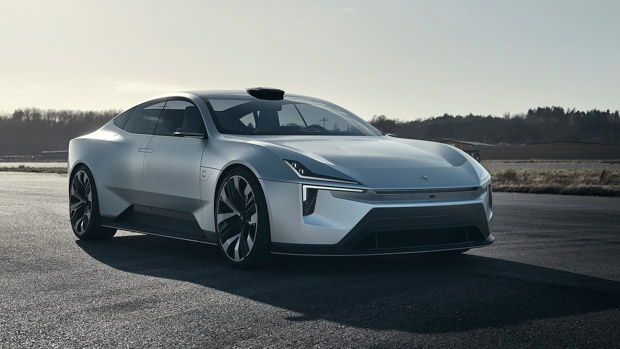 Now after speaking directly to CEO Thomas Ingelnath (a car designer himself, formerly the SVP of Design at Volvo) at the Australian Polestar brand and Polestar 2 media launch, we know a little more about what to expect from this intriguing EV when it goes on sale in 2024.
From 'Precept' to Polestar 5 – how many and what will it cost?
The Polestar Precept is unlikely to stray too far from its original concept as it transitions to mass production in 2024.
In line with Polestar's current naming policy, the production Precept will be called Polestar 5 – at least according to a recent Investor Relations presentation – joining the just-launched Polestar 2, the 2022 Polestar 3 (a large electric SUV) and the 2023 Polestar 4 (a smaller electric coupe-SUV).
Combined, these four models are expected to expand Polestar sales volumes from around 29,000 units in 2021 to more than 290,000 annual sales in 2025.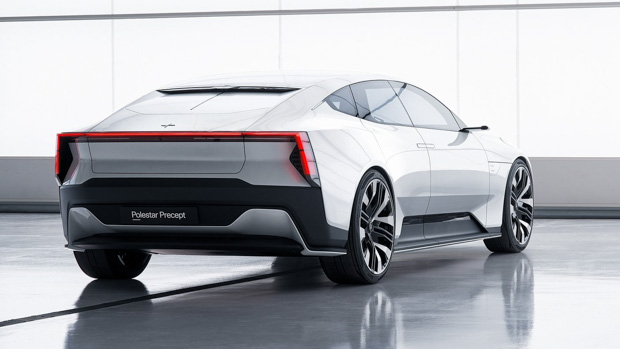 Of that fairly ambitious (but entirely achievable) volume total, the premium-priced Polestar 5 is expected to contribute around 30,000 units per year.
Polestar's Investor Relations presentation suggests the Polestar 5 will have price parity with Porsche's Panamera ($250-425K for E-Hybrid models in Australia, though starting at $203,500), with the '22 Polestar 3 around Porsche Cayenne money ($147-296K for E-Hybrids) and the '23 Polestar 4 relative to a Porsche Macan ($85-130K).
In the future, with four plants in China (Luqiao, Chengdu, Hangzhou Bay and Chongqing) and the Charleston plant in the USA – all part of the greater Volvo and Geely family – Polestar is anticipating global production capacity of around 750,000 units annually, which is (not coincidentally) very close to Tesla's current annual production.
What will make Polestar 5 stand out from its high-design EV rivals?
Developed as a rolling showcase for Polestar's future design, technology and sustainability direction, the production version of the Precept needs to make good the promises of the highly praised concept
Among its centrepieces of sustainable-material innovation – all of which will be put into production – are seat upholstery made from recycled PET bottles in a single strand of yarn; seat bolsters, headrests and armrests made from a recycled cork vinyl; reclaimed fishing nets in the carpets; and ​​interior and exterior panels made from a natural fibre composite rather than virgin plastic.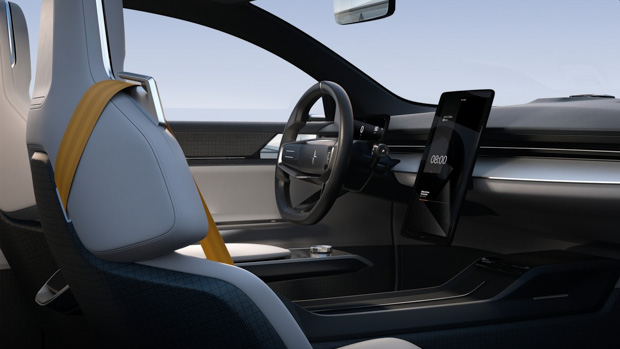 Speaking to Australian motoring media via web link, Polestar CEO Thomas Ingelnath described the three brand pillars that will be exemplified by the 2024 Polestar 5 – design, technology and sustainability.
"[The Precept was about] telling the story of how our brand finds its design language – what the future holds [in terms of] look and feel," said Mr Ingelnath.
"[It shows] how materials that are truly [working towards] climate neutrality will become a big topic in the interior design and exterior design, and how traditional materials like leather and wood are basically not the expression of luxury anymore.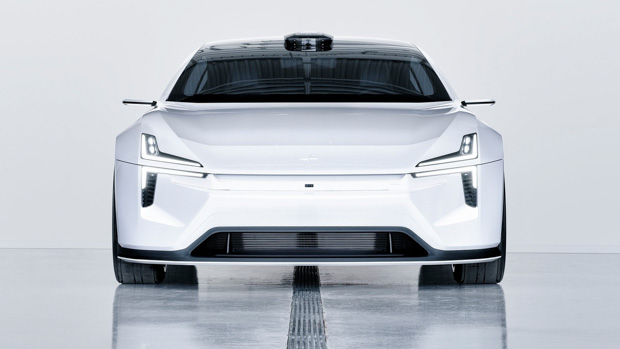 "[It's] how you implement innovative materials that have natural grown fibres or recycled materials [that will] become the expression and the new style of production interiors. Bringing these materials with great quality to a production interior will be a proof point of our capability," he said.
"There's also the innovation that we bring, and connected to that as well is the topic of autonomous driving – how the 'Highway Pilot' will be the first step into real autonomy.
"So delivering on these technical features and delivering on these material promises will be the other element of making [the Polestar 5] outstanding and the brand, of course, really, truthfully, the leader of the Scandinavian design story," he said.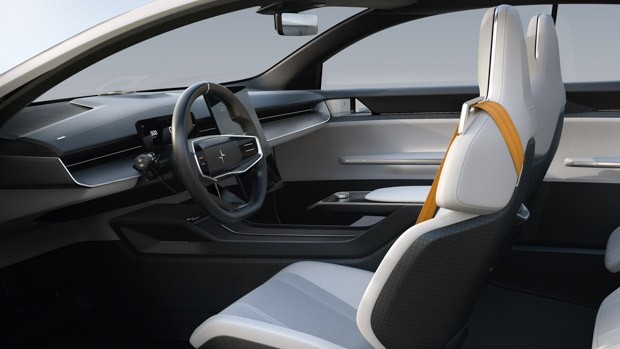 Mr Ingelnath agreed that EVs in the Polestar 5 arena (think Porsche Taycan, Audi E-Tron GT) already offered outstanding performance and handling, great connectivity, great range and best-practice charging capability, but not the Polestar's level of sustainability.
"If you really want to distil what is specific about Polestar then I think clearly the design question, and the question about circularity, and what materials we use and how we monitor our path towards zero-emission mobility.
"That is really what sets Polestar apart from the competition who, somehow, are not really on this highly, highly relevant topic for the consumer today," he said.
What range and performance will Polestar 5 deliver?
To be built in an all-new, climate-neutral factory in Chongqing, China, the Polestar 5 will shares its SPA2 platform with the Polestar 3 large SUV (and its third-gen Volvo XC90 sister) and reportedly feature a rear-mounted 'P10' electric motor with 450kW – fulfilling Polestar's promise of 'best-in-class' motors.
High-power AWD variants will combine that with a front electric motor for a total output of 650kW, and both drivetrains will use a two-speed gearbox with "dual-clutch and disconnect feature [for] energy efficiency."
Polestar is targeting an electric range in excess of 600km (like Polestar 3 and 4) via state-of-the-art battery technology – a 103kWh battery compatible with 400V/800V charging infrastructure that can reach 80-percent charge in 20 minutes and has bi-directional, vehicle-to-grid capability.