As US electric car manufacturer Tesla puts the finishing touches on Project Highland – the long-awaited facelift of the brand's core Model 3 sedan – the first photograph of the updated car has apparently leaked online.
The anticipated upgrade of the Model 3 will be the midlife update of the sedan – a common tool used by carmakers to freshen the appearance of a vehicle and upgrade its features to maintain competitiveness.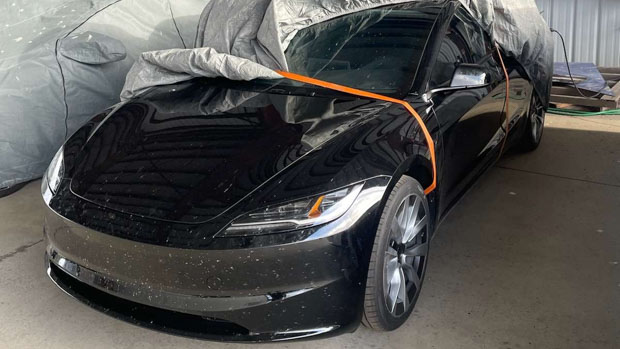 In Australia, the Model 3 is presently offered in three trim grades, with the range being priced from $60,900 in rear wheel drive form, $73,900 as a Long Range AWD and $86,900 as a Performance model, all before on-road costs.
Mechanical changes aren't yet known for the updated 2024 Model 3, but it's expected that the sedan will pick up an upgraded battery provided by Chinese manufacturer CATL that could provide a driving range of up to 700 km.
Additionally, the Model 3 is almost certain to score additional camera hardware enabling its upgrade to Tesla's Hardware 4 suite that has already rolled out on the US-specification Model S sports sedan and Model X large SUV.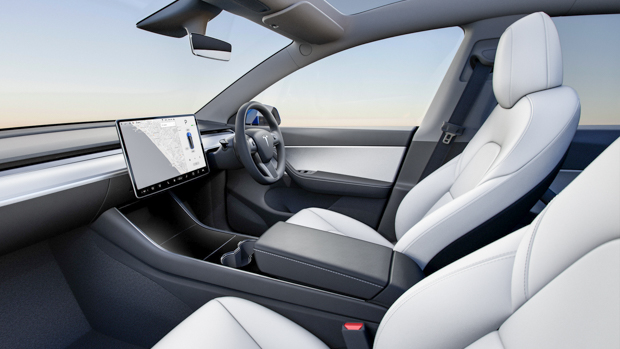 If the photograph released today via Reddit is legitimate, it shows that the Model 3 will score a radically-redesigned front end that could ditch the sedan's large headlight assembly for thinner Model S-style blades.
The image appears to show a facelifted Model 3 painted in black and wearing what could be 19-inch or 20-inch wheels, indicating it is either a Long Range or Performance trim.
While those wheels are two-tone grey and black, the remainder of the exterior showcases blacked-out trim demonstrating that Tesla won't be returning to external chrome as a part of the facelift. Ultrasonic sensors are not visible on the vehicle.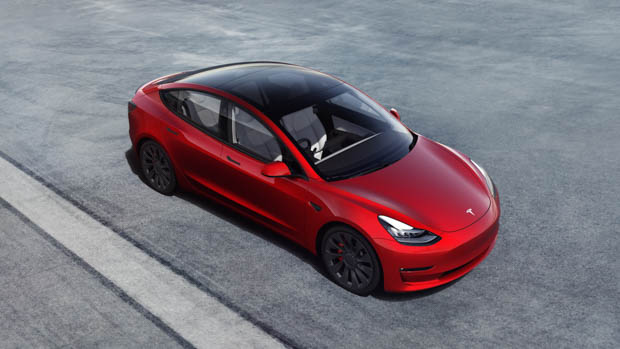 Only a hint of the interior can be seen from the purportedly leaked photograph, with the Model 3's 15-inch screen visible from behind. A shroud or reflection is obscuring the steering wheel and cluster area, making it hard to say whether the Model 3 facelift will pick up a small driver's display akin to that used in the Model S.
The production version of the facelifted Model 3 is expected to be revealed in spring 2023 for a release date of late 2023 or early 2024.