Alongside commitments to dropping emissions, the French tyre tycoon will draw on their 130 years of business and manufacturing experience to expand into hydrogen mobility, starting with a humble Peugeot Van.
Vans may not be as glamorous as Michelin's performance car associations – supplying rubber for cars like the Porsche 911 GT3, Ford Fiesta ST and now the FIA Formula E racing series.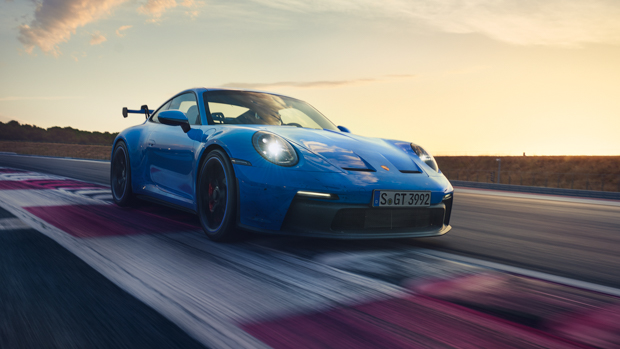 Michelin has committed to dropping their overall carbon emissions by 50 per cent before 2030 (compared to 2010), going onto neutrality by 2050. This is mirrored by transitioning to 100 per cent sustainable materials in production over the same period.
To do this, the tyre maker will also need to innovate production processes to reduce their reliance on water and solvents; their target is 10 per cent by the end of this decade.
Michelin has also teamed up with OEM supplier and manufacturer, Faurecia, a company whose name you may not know but has a long history of supplying seats, dashboards and interior materials to all manner of brands, including those under the Stellantis banner.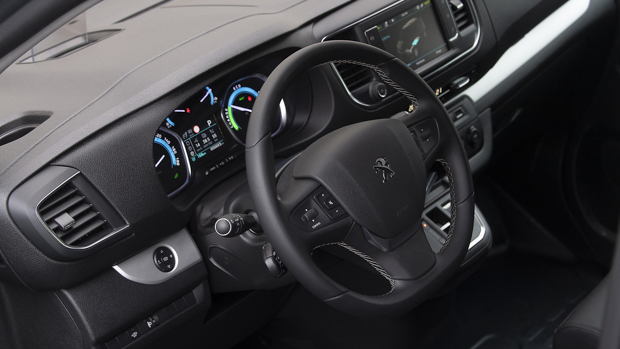 This will form part of the diversification that general manager and chief financial officer of Michelin Yves Chapot is chasing. Chapot is intent on increasing sales revenue from non-tire businesses by up to 30 per cent by 2030.
While this includes manufacturing medical equipment and metal 3D printing, it's hydrogen mobility that is of greatest interest.
Michelin and Faurecia embarked on a joint venture into hydrogen mobility in 2019; the result is Symbio. Hydrogen fuel cell vehicles are exciting as the fuel itself can, in theory, created using zero emissions and provides no tailpipe pollution. Hydrogen also allows expedient refuelling and longer range than battery electric vehicles.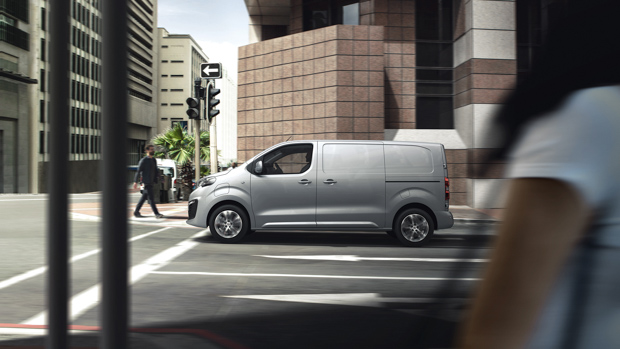 Together Michelin, Faurecia and Symbio will combine their business and manufacturing know-how to produce OEM hydrogen fuel-cell 'kits'.
This technology will debut in the Peugeot e-Expert Van this year. The electric take on this light commercial vehicle has a 50kWh lithium-ion battery powering a 90kW electric motor in its current form.
That equates to a range of 330km in the WLTP cycle and a charge time of over an hour.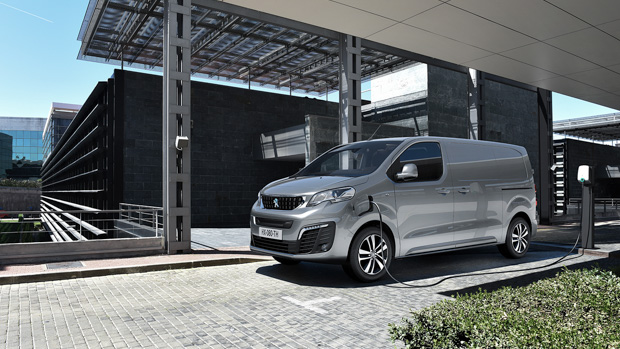 The hydrogen-powered Expert Van replaces that battery pack with a 120-litre hydrogen fuel tank, enough for a 400km range and circa 30 minutes refuel time. 
Like a plug-in hybrid vehicle, the hydrogen Expert Van will retain a 10.1kWh capacity battery. This has several benefits; the battery can provide more power to the electric motor to give the Expert extra pep, where the hydrogen is most efficient for constant throttle inputs seen on the highway.
The electric motor and battery also recoup power with regenerative braking, so if the van runs out of hydrogen stores, it will have around 50km of electric range as a backup.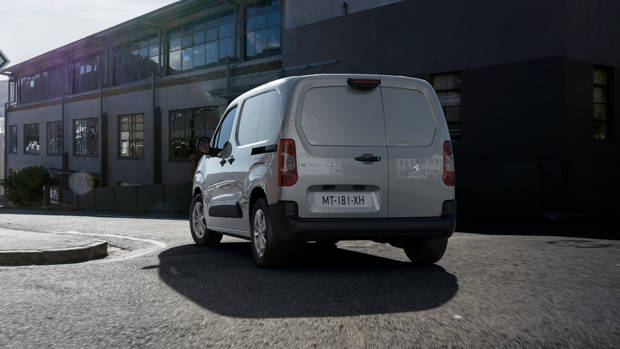 It may sound brave diversifying from rubber doughnuts into the future of mobility. Yet, Mr Chapot is confident in Michelin's success: "even as (Michelin) remains true to its DNA, by 2030 the Group's profile will have significantly changed with the ramp-up of new, high value-added businesses."
the hydrogen-fuelled Peugeot Expert is just the tip of the iceberg, with Symbio manufacturing kits for other light commercials including the smaller Peugeot Partner and Renault Kangoo ZE in the future. Whether this tech will be suitable to debut in passenger cars like Hyundai has done with the Nexo remains to be seen.