Mercedes-Benz has stolen back the outright record for the fastest production car around the Nürburgring with its ferocious AMG GT Black Series.
The revised version of the AMG GT coupe was driven by GT3 racer Maro Engel who set a record of 6:43.6 on the 20.6km circuit in difficult conditions, including wet spots in some places around the track.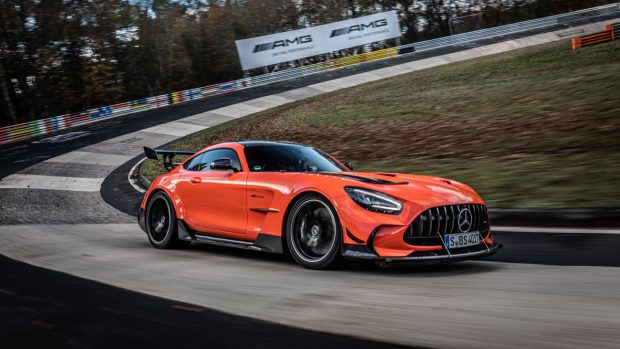 The record was set on the same day that AMG also took the top spot in the Executive Class with the 2021 version of the GT 63S four-door that set a time of 7:23.01.
The GT Black Series beat the 6:44.97 time set by the Lamborghini Aventador SVJ in 2018 by just over a second to take a win, and is second only in the Sports Class to the record set by a modified, non-production Porsche 911 GT2 RS.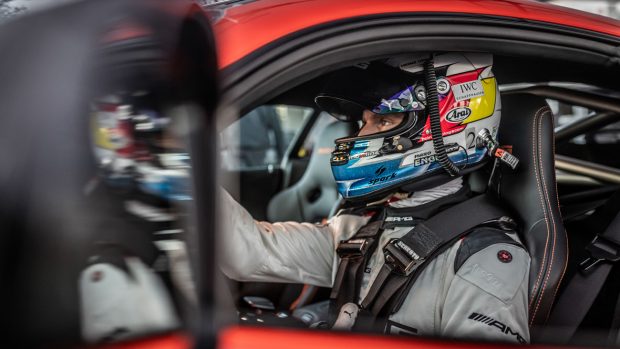 Despite spending his day job in a dedicated AMG GT3 race car with slick tyres, Engel said the Black Series was on another level.
"With speeds of up to almost 270 km/h in the Kesselchen section of the track or well over 300 km/h on the long Döttinger Höhe straight, the AMG GT Black Series is significantly faster than my GT3 race car," he said.
And we believe him. With a 537kW twin-turbo V8 fitted to the GT Black Series, aggressive aerodynamics and extensive suspension upgrades; the special edition car is a different beast to the 'common' GT R Pro that lapped the ring some 20 seconds slower in 2018.
The GT Black Series also features a carbon-fibre hood to save weight with much of the bodywork and aerodynamics designed originally for the GT3 race version.
At each corner of the GT Black Series was the Nordschleife staple: the Michelin Pilot Sport Cup 2 tyres in a R MO variant and in a softer compound than the regular tyre. The tyre comes standard with every production model sold.
With such rapid speeds at play, Mercedes-AMG did not skimp on safety with the car running ceramic brakes, a rollcage and race-spec four-point safety harness.