The BMW Group has confirmed it is on track to offer all-electric versions of virtually every BMW and Mini vehicle by 2023.
Speaking to motoring media via web link from the 2021 IAA Mobility motor show in Munich, BMW AG board member for customer, brands and sales Pieter Nota said that this ramp-up in e-mobility aligns with BMW Group plans to sell more than 10 million fully electric vehicles over the next 10 years.
By 2030, at least half of all BMW Group vehicles sold worldwide will be fully electric.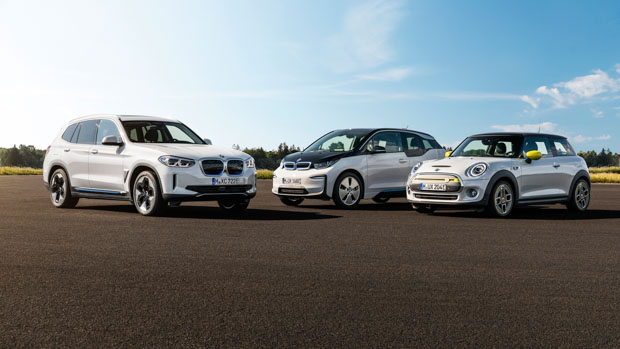 What kind of electric vehicles are we talking about?
Making their debut at the Munich show was the BMW i4 – an all-electric version of the new-generation 4 Series Gran Coupe – and the iX, a dedicated electric SUV positioned as a flagship for BMW i.
The i4 will reach Australia during the first quarter of 2022 whereas the iX will launch towards the end of this year.
Conceptually, think of the iX as an i3-inspired design showcase for these SUV-obsessed times. Naming wise, just like the e-tron large SUV is for Audi, the iX will act as a halo vehicle for future electric BMW SUV models.
These will include the iX3, scheduled to launch here this November, as well as an iX1 in the near-future, based on the next-generation X1.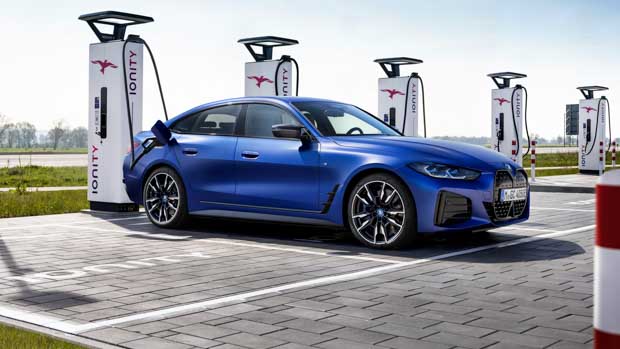 "We see fast growth in our electrified models like the iX3, the Mini Electric, for example, and of course the BMW iX and i4," said Mr Nota. "And by 2023, almost every position in our portfolio will have at least one fully electric version.
"We will add the iX1 [version] of the new X1, which is a very popular model in many markets – we'll have a fully electric version soon. Also, [same for] our new-generation 5 Series and our new 7 Series.
"The 7 Series will come to the market new in 2022, and we will have a fully electric version of that – the i7 – right from the beginning. The 5 Series will follow the year after, and we'll have a fully electric version as well – the i5 – so all those relevant segment positions will be fully electrified [by 2023]," said Mr Nota.
"We are actually driving e-mobility right at a time when demand is really increasing.
"In past years, there was still limited demand [for EVs] because infrastructure wasn't really developed broadly in many markets. Now that is changing, so with this strategy, where we are ramping up e-mobility right now, we strongly believe that [the BMW Group] will be able to win [market] share," he said.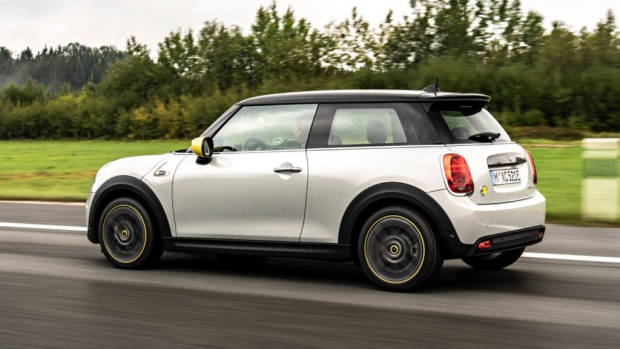 What does the future look like for BMW and Mini electric vehicles?
The transition towards e-mobility will gather pace from 2025, the year BMW plans to introduce its 'Neue Klasse' next-generation electric architecture.
"That is a very important new architecture that we will introduce to the market from 2025 onwards and will also give a further boost to e-mobility," said Mr Nota.
"It will be [rear-drive] only, it's uncompromisingly electric, it comes with entirely new IT and software architecture, and it will actually focus our investments in the future very much behind this new architecture, which will over time take the absolute majority in our portfolio.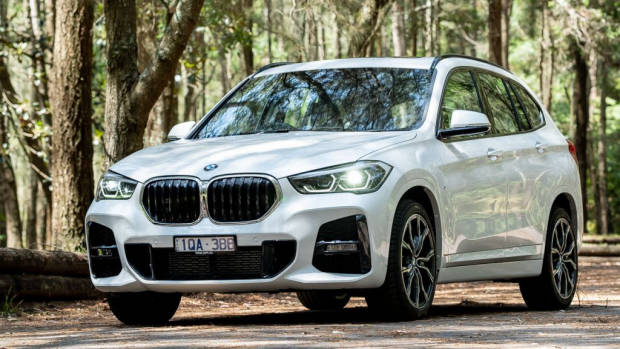 "So it's not a single car – it's a complete architecture that covers multiple segment positions that we also have today," he said.
As previously stated by BMW, the Mini brand will eventually transition to all-electric powertrains.
"Our Mini brand will be fully electric by 2030," confirmed Mr Nota.
Australian BMW/Mini roll-out
BMW iX3 – November 2021
BMW iX – Q4 2021
BMW i4 – Q1 2022
BMW iX1 – 2022 (global)
BMW i7 – 2022 (global)
BMW i5 – 2023 (global)
Mini Countryman Electric – 2023 (global)