Volkswagen has unveiled an all-new version of the Golf overnight, with a new eighth generation version set to take over the famous nameplate from 2020. To say that the Golf is an important car for Volkswagen would be an understatement. With 35 million sales of this badge since 1974, getting the new Golf wrong was not an option. However, with the simultaneous introduction of the all-electric ID.3, the Golf is no longer the lone player at this part of Volkswagen's lineup.

The new Mk8 generation will be packed with new autonomous tech, connectivity, and a plethora of hybrid options, offering more a more conventional alternative to the brand's similarly sized, but electric-only ID.3.

While the new Golf will be introduced into European markets early next year, Australian buyers have a long wait ahead with the expected arrival locally occurring in late 2020 – however, standard and GTI versions are expected to arrive in Australia at the same time.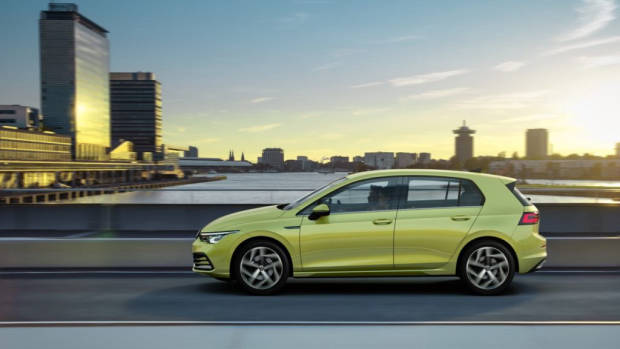 The Mk7 Golf has been with us since 2012 and continues to be a strong performer in sales and tests, the updated Mk8 will sit on an updated version of Volkswagen's MQB architecture which underpins most of the brand's products.

As such we expect the new Golf to provide excellent handling, packaging and isolation, so it should perform well against recently updated Mazda 3, Mercedes-Benz A-Class, and Ford Focus rivals.

Although engine options are not confirmed for the Australia market, the Mk 8 will be offering five hybrid drivetrain options aside the regular petrol range, a massive increase over the Mk 7. The three more traditional petrol-electric style hybrid engines will include a 110eTSI with 81kW, a 96kW 130 eTSI, and 150 eTSI packing 110kW.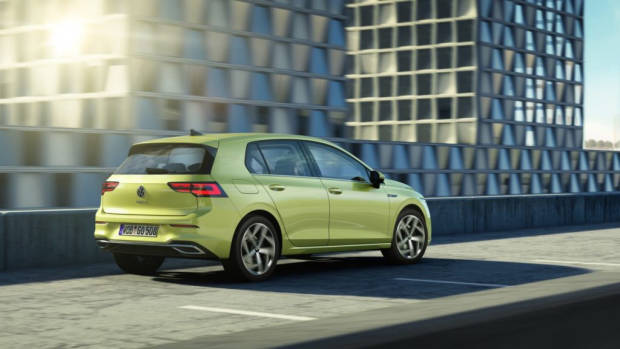 Further options include two plug-in hybrid options generating more power again, with the option of 150kW in efficiency guise, or – our pick of the bunch – a performance oriented GTE that matches the 180kW output of the Mk 7 GTI. Both plug-in hybrid variants will offer up to 60km of emissions free motoring thanks to the 13kWh battery on board.

As for regular combustion powered cars, Volkswagen will carryover the faithful 81kW 110TSI and 90TSI 66kW four-cylinder turbo petrol engines, as well as two four-cylinder diesel offerings, the 115TDI with 85kW and 150TDI with 110kW, and also add a natural gas powered 130TGI with 96kW.

Unfortunately, it's unlikely we will see such a dazzling array of engine options reach Australian shores, thanks to our sulfurous petrol not playing nice with PPFs. Expect to see the 110TSI brought back though we expect some chance of seeing some hybrid options arrive in 2021.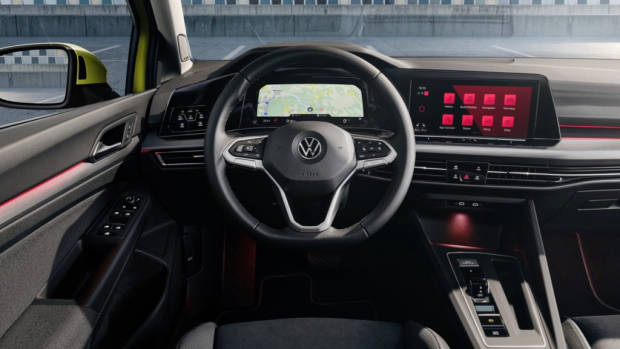 The Mk 8 is the most advanced Golf we have ever seen. Starting with connectivity features that have been all the rage in 2019, Volkswagen is introducing their "We Connect" software that will allow Golfs to communicate with the outside world, emergency services and relay information about traffic scenarios, road conditions, and incidents to other Golfs.

Volkswagen will also make it possible to pay for upgrades to the infotainment system after the purchase of the car. Say you bought your Golf without Apple CarPlay but now want the feature, well, no problem. Simply pay extra and download it to your operating system.

The interior has had significant updates too, while still remaining distinctly VW. The Mk 8 now joins contemporary competitors with a full digital instrument cluster with customisable information, a centrally mounted touch-screen, and pleasingly minimal centre-console. We love how sleek the interior looks, and expect that – like the Mk 7 – everything will feel as solid as it looks.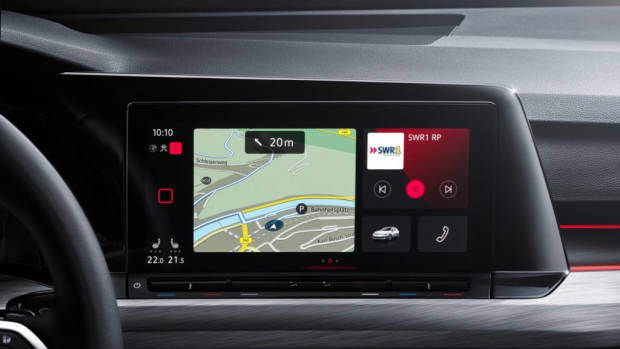 Outside, well, the Mk 8 isn't going to be mistaken for anything but a Golf, but that's a good thing, as CEO Ralf Brandstätter said "The car is completely new. But of course, a Golf always remains a Golf. The underlying concept is timeless."

Since the Mk 5, the Golf has been a very handsome car and the Mk8 is no different, VW has subtly tweaked the headlights which now flow more smoothly into the narrow front grille. The rear end has borrowed heavily from the T-Roc, giving the Mk 8 a much squarer rear end which is not a bad thing, and should mean more luggage space inside.

It's great to see restraint from Volkswagen's design team, we don't need another overstyled, overly creased hatchback on the market; the Mk8 Golf looks purposeful and modern inside and out.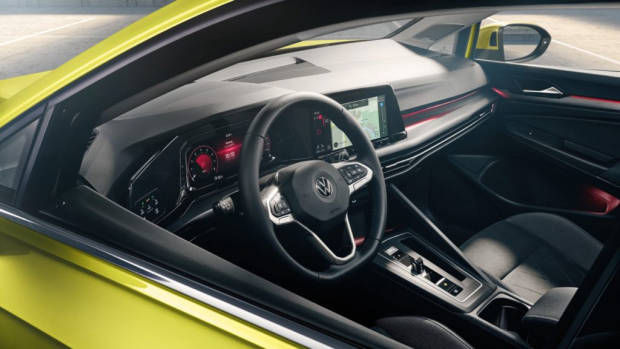 Volkswagen say the Golf will become available in European markets by late 2020. We're awaiting news on Australian arrival, but expect the Mk 8 to arrive in some guise by early 2021 with a smaller selection of engines. We can't wait to put the new car through its paces against competitors.