Volkswagen is set to reinvent the dune buggy concept with a new concept car that's to debut at the 2019 Geneva Motor Show. Called the Volkswagen Dune Buggy concept and based on the brand's new MEB electric car platform, the company is aiming to show off the versatility of their electric car platform and apply it to a number of different cars.
Some will remember the Volkswagen dune buggies that were around in the 1960s, all of which were based on the Beetle's chassis and modified by many customers – fitting that Volkswagen sees the MEB platform as a successor to the Beetle platform.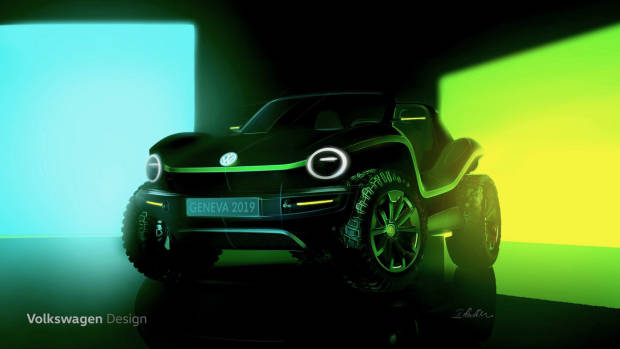 "A buggy is more than a car. It is vibrancy and energy on four wheels." said Klaus Bischoff, Head Designer at Volkswagen.
"These attributes are embodied by the new e-buggy, which demonstrates how a modern, non-retro interpretation of a classic can look and, more than anything else, the emotional bond that electric mobility can create."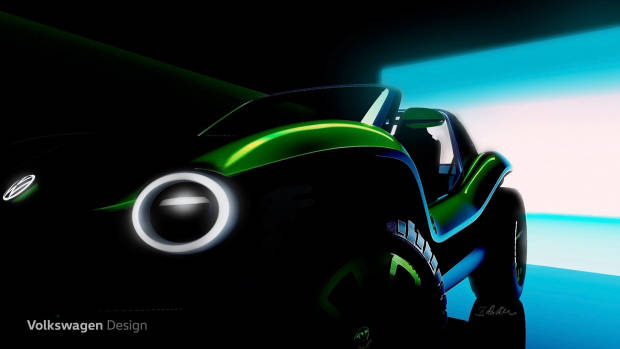 For now, not many details have been revealed by the company about the Dune Buggy concept aside from two sketches revealing overall shape and a few details. The concept car will be based on Volkswagen's upcoming MEB electric vehicle platform that's been developed to be extremely versatile and offer many different variants for the widest range of customers.
Stay tuned to Chasing Cars for more Volkswagen news and reviews.