British electric vehicle manufacturer McMurtry has broken record books at the Goodwood Festival of Speed by setting a new record as the fastest car to complete the famous hillclimb, completing the sprint in 39.08 seconds.
The small manufacturer came to Goodwood with the specific aim to win the event, and did so by beating the 39.90sec time set in 2019 by the Volkswagen ID R Pikes Peak.
What's the secret to McMurtry's success? It all comes down to downforce, the company claims – an incredible 2000kg of pressure is available from a standstill thanks to onboard fans. They basically work by sucking the car to the road to apply more grip to the four wheels.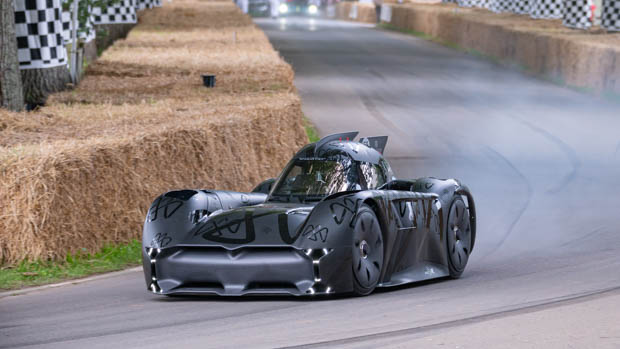 The McMurtry creation has 1000 horsepower and weighs just 1000kg, utilising dual motors and rear-wheel drive to power it down the tarmac.
The onboard fans are so intense that they create 100 decibels of noise when driving past a sound device, which is not typical for an electric vehicle. As we know, usually electric cars are nearly silent at speed, apart from the usual tyre noise.
Where did McMurty come from?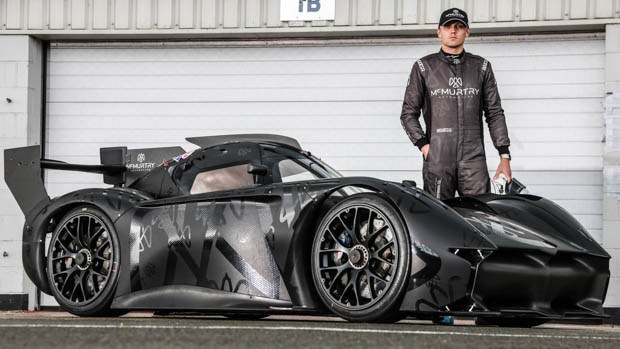 McMurtry Automotive is a relatively new company having been founded back in 2016 by Irish inventor and businessman Sir David McMurtry.
McMurtry is the billionaire co-founder of Renishaw, the United Kingdom's largest supplier of measurement equipment. He was originally an employee at Rolls Royce Motor Cars in his younger days and has since put his spare time into the McMurtry Speirling electric racing car.
What car did the McMurtry beat for the new record?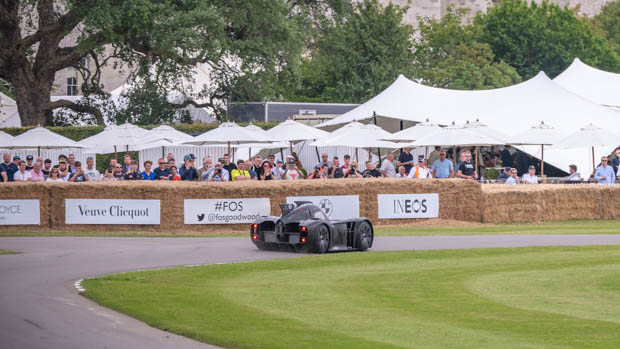 McMurtry was targeting Volkswagen's ID R vehicle when they planned to beat the record.
Before McMurtry became the fastest car on the Goodwood hill, the Volkswagen ID R held the fastest time of just 39.90 seconds but, now, that record is now one for the history books.
The ID R was the first electric racing car developed and designed by Volkswagen and features dual motors located at each axle to produce a combined 507kW/649Nm.
It was able to sprint to 100km/h in 2.25 seconds and weighed under 1100kg.