Volkswagen has announced it will build a long-wheelbase ID Buzz that will soon also be joined by a performance GTX version.
At a length of 4962mm (250mm longer than a standard ID Buzz), the longer van will be able to seat up to seven people.
The brand says that the long wheelbase will enable up to 2469 litres of storage space.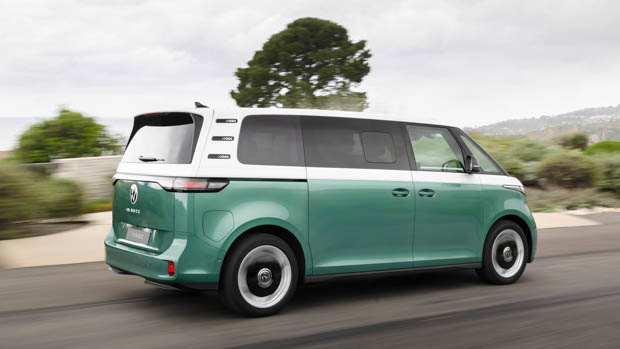 Volkswagen Australia is yet to confirm the ID Buzz long-wheelbase version for Australia.
How does this ID Buzz LW compare to the original ID Buzz?
Volkswagen has been able to boost the capacity of the onboard net battery pack slightly, from 82kWh previously to now 85kWh.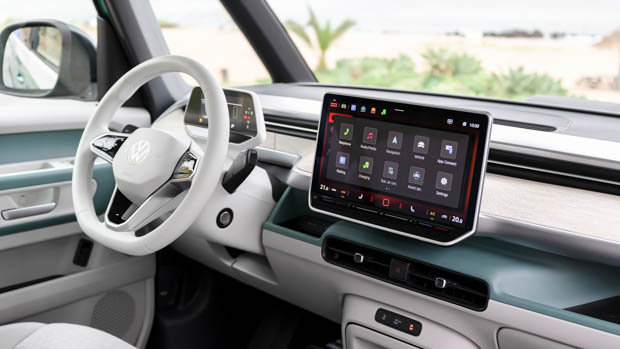 While the current ID Buzz is fitted with a 150kW/310Nm electric motor, the new longer ID Buzz will be able to be specced with a much more powerful 210kW electric motor.
Other important features to note for the larger ID Buzz are the inclusions of a head-up display, next-gen infotainment system and remote parking.
Also added will be a large panoramic glass sunroof – the largest glass roof ever built by Volkswagen – along with air-conditioned seats and an illuminated Volkswagen logo on the front of the van.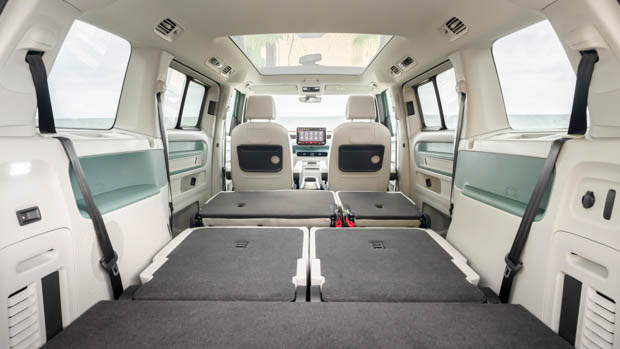 Dual-motor ID Buzz GTX version announced
Volkswagen has also announced that it will build a hot version of the ID Buzz van with dual electric motors and a total power output of 250kW.
The German automaker has said the GTX is likely to arrive in 2024. The GTX version of the electric van will have a claimed 0-100km/h sprint of 6.4 seconds.
This would put the ID Buzz GTX in rarefied space as a performance-savvy production electric van.