As part of a broad reveal of several new electric concepts, Toyota has pulled the covers off an electric sports car that could either be the new EV Supra or a return of the MR2. 
The concept badged as the 'Sports EV' is seen covered in GR badges across its sleek, futuristic body, and gives us an insight into what a future driver's car could look like in a decade's time.
As it is just a concept for now, no powertrain specifications or even interior information was announced for the Toyota sports car.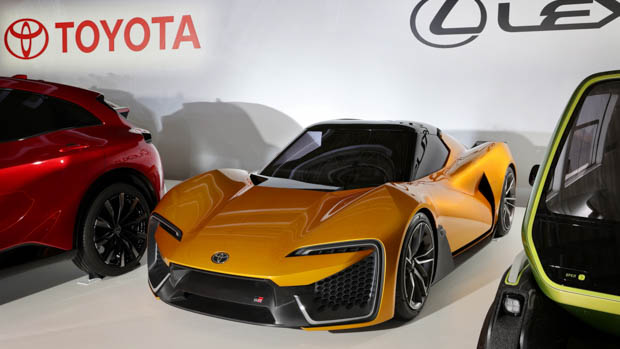 However it's not hard to see that with its streamlined body shape and instant torque from an electric motor, this car could bring serious competition to exotic supercars of the future.
With mid-engined proportions, Toyota could use a stacked battery layout which could replicate the feeling of mid-engined sports cars like the classic MR2 – a feeling not possible with the more common skateboard-like layout.
The Toyota sports car is likely to use the same powertrain as the electric Lexus supercar which was also unveiled at the same time.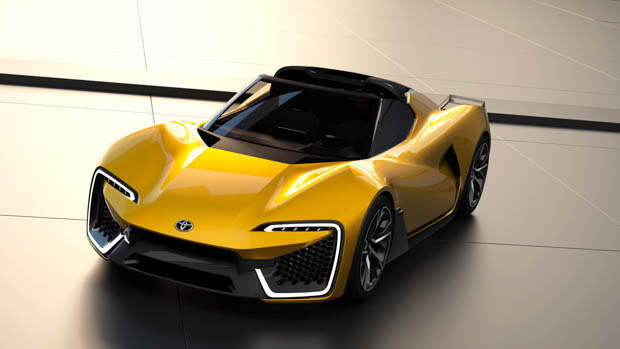 Toyota says the Lexus 'electric LFA' can sprint to 100km/h in just over two seconds and travel 700km on a single charge. The Toyota version is likely to be slightly dialled back though to lower cost and target different buyers. 
In terms of size and styling, when positioned next to the other concepts it seems this MR2/Supra will be a small car, indeed, with sizing likely to be similar to a Lotus Elise.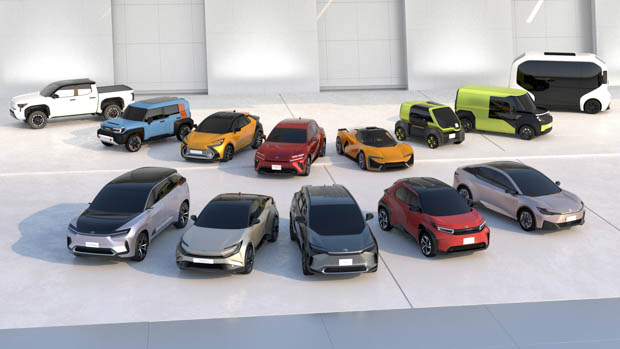 Rivals for this car could include competitors such as the upcoming all-electric Lotus and the Tesla Roadster. 
There is no word yet on when this futuristic sports car could enter production. It is likely that if it does, it will appear as a much revised edition. We might not see it until closer to the end of the decade, but it certainly could be worth the wait.