One year ago, Skoda Australia surprised the local press when it announced that just one flagship variant of its Fabia small car – the Monte Carlo – would go on sale in dealerships around the country.
Along with the new-generation model bringing a decidedly more premium experience to Fabia buyers, the single, high-spec lineup also resulted in the price of entry increasing by $10,000, making it harder to justify as a budget buy.
But things could be changing, due to factors including increased supply, popularity of the nameplate and only a certain allotment in Australia for the model.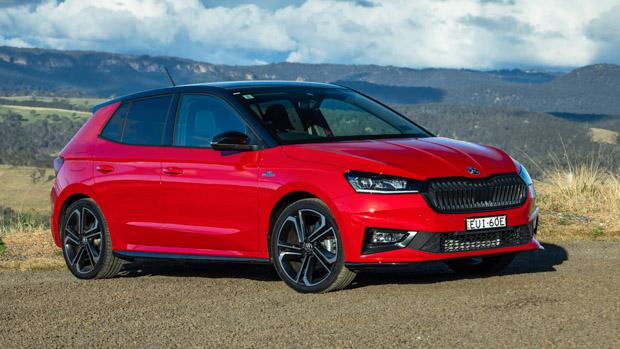 Many small cars have either become more expensive by some margin or have left Australia completely, such as the Ford Fiesta and the Kia Rio.
Skoda Australia's brand director Michael Irmer told Chasing Cars that although the Fabia Monte Carlo was "a bit controversial", it has been a success for the company.
"The bottom line is: it worked like a charm. We have 35 dealers and less than 35 new Fabias available one year post-launch. It's actually working for our customer base.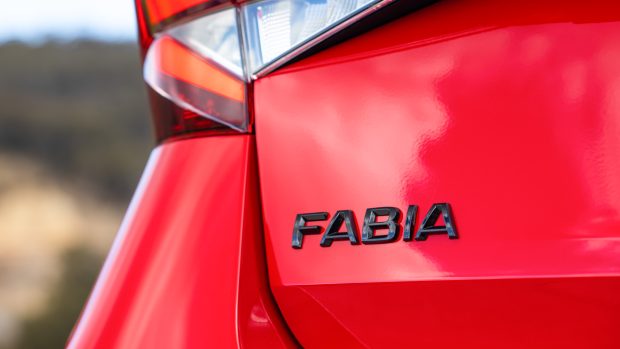 "We only get a certain allotment of Fabia, and that's why we haven't yet opened the Fabia range up for smaller variants … the tide is turning, we are looking into more variants for Fabia," Mr Irmer said.
The current Fabia Monte Carlo available in Australia is currently priced from $38,590 before on-road costs and, as Skoda Australia says, is a fully specced model. It's powered by a 1.5-litre turbocharged four-cylinder petrol engine with outputs of 110kW/250Nm.
What other Fabia variants could come to Australia in the near future?
In other right-hand drive markets, such as the United Kingdom, the Fabia also comes in variants including the SE Comfort, the Colour Edition and the SE L, as well as the same Monte Carlo we get in Australia.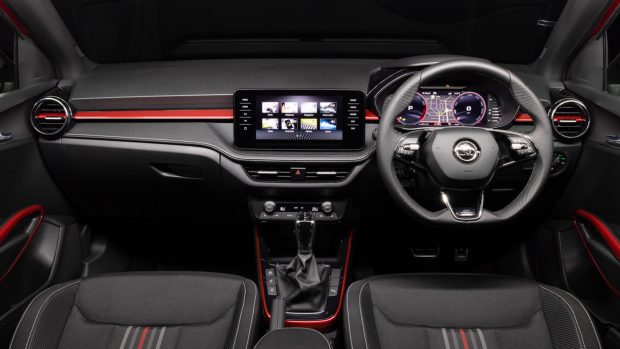 Pricing for the SE Comfort starts as low as £18,600 (equivalent of AUD$34,751), with the variant powered by a 80kW 1.0-litre three-cylinder petrol engine with a manual transmission, or a 110kW 1.0-litre turbocharged three-cylinder engine with the choice of either a manual or DSG dual-clutch transmission.
The Colour Edition could be a logical choice for Skoda Australia, or the SE L, however none of these variants have yet been confirmed for the Australian market.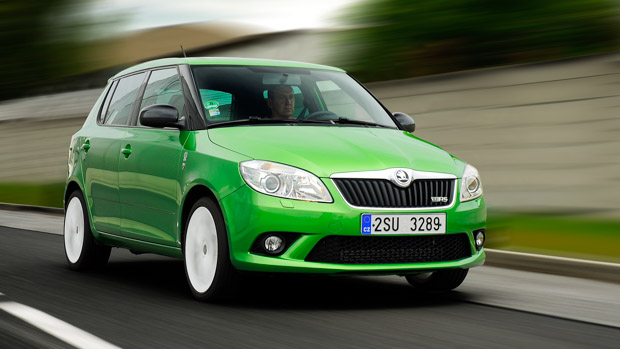 In the past, Skoda sold multiple variants of the Fabia locally, including with 71 TSI and 81 TSI engines and in multiple trim grades. A Monte Carlo edition has been a Skoda staple in Australia since as early as 2011.
Skoda Australia's Michael Irmer said this of the current Monte Carlo: "It's not for every teenager in the market, but there are plenty of people who are interested in that pack. It feels modern, it feels premium. That's exactly what we want to be".