Mercedes-Benz has unveiled the updated GLS, with a mid-cycle facelift that has added even more luxury as standard across the three variants that the GLS is offered in. 
The brand's Australian arm has confirmed that this updated GLS large SUV will be going on sale locally in the third quarter 2023.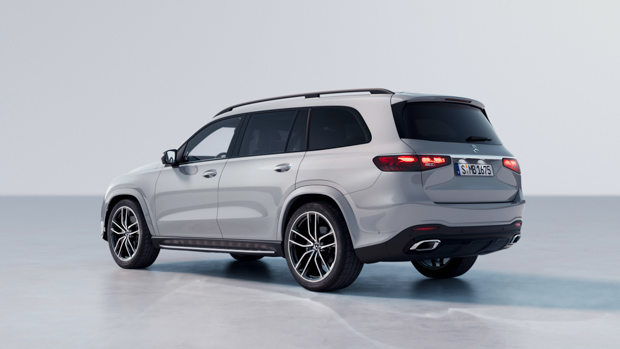 Though this new GLS seven-seat SUV does wear subtle changes to the front slatted grille and bumpers, the main changes can be found on the inside.
Like always, this updated Mercedes-Benz GLS will likely face competition from the BMW X7 and Audi Q8 when it goes on sale in Australia. 
Updated MBUX system comes to GLS
Though the GLS has retained its 12.3-inch infotainment screen in the centre of the dash, it's running a new MBUX system that comes with three new styles (classic, sporty, and discreet).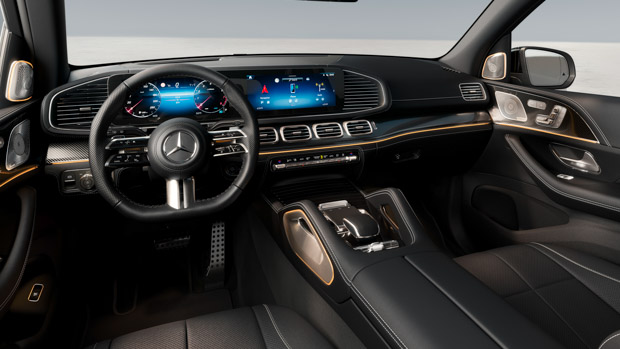 This system supports wireless Apple Carplay and Android Auto, and the voice recognition system no longer requires the driver to say "Hey Mercedes" to activate it.
Previously only offered on the range-topping Mercedes-Maybach GLS, the glossy black flowing lines piano lacquer trim can now be had as an option across the entire range.
Those looking for something more reserved can leave the standard brown wood trim, which seems to go well with both the Catalana beige and Bahia brown leather options on the table.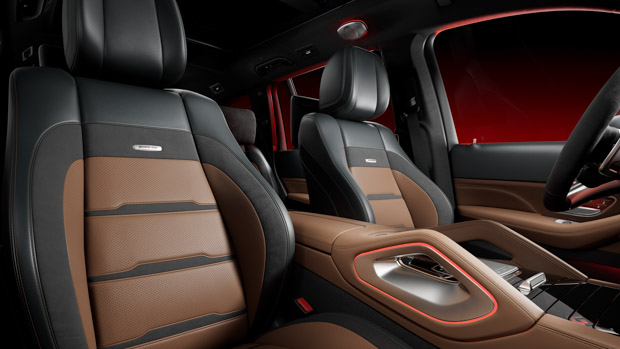 It's also worth noting that the GLS has been given Mercedes' newest multifunction steering wheel, which has done away with the square touchpads that the last generation had.
Improvements made to off-road package
While many GLS drivers don't regularly venture too far off the beaten track, Mercedes-Benz has bolstered and refined the off-road package available with the GLS with improved multi-terrain functionality.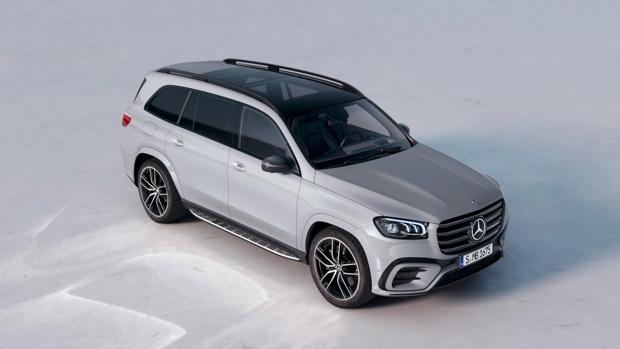 As well as getting underbody protection and a 30mm higher ride height, the standard 360-degree camera now also offers a transparent body mode, where drivers are able to see exactly where the front wheels are positioned.
With this mode activated, large potholes and big rocks are more easily avoided.
Local engine options likely to remain
Globally, Mercedes has revealed the GLS with the same engine options as the pre-facelift models, with six standard Benz options, one Maybach, and one AMG on the table.
Considering that Mercedes-Benz Australia currently sells the GLS with three engine options, they are likely to stay the same, with a slight change in the naming convention.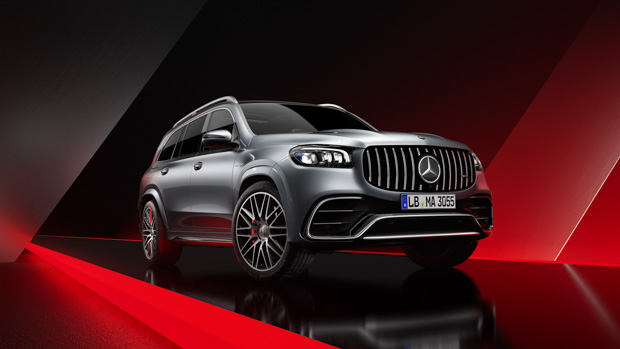 The two petrol options consist of the GLS 450 with 270/500Nm from its 3.0-litre turbo-petrol straight-six, and the GLS 63 with 450kW/850Nm from its 4.0-litre twin-turbo petrol V8.
The naming change will happen to the sole diesel-powered GLS that is sold in Australia. Previously known as the GLS 400d, this will likely be changed to the GLS 450d, bringing 270kW/750Nm from its 2.9-litre turbo diesel straight-six mill.