Last week, the big news came in from the Blue Oval that its large pickup truck, the F-150, would be coming to Australia in right-hand drive.
But unlike its home market, the Ford F-150 will only be available with a V6 engine in Australia. So what is the reason behind this?
The V6 and V8 engines offer very similar power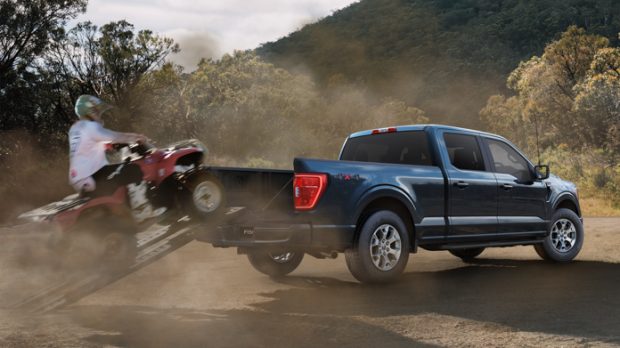 In the United States, the Ford F-150 is available with a multitude of engines including a 5.0-litre Coyote V8 that produces 298kW of power and 556Nm of torque.
That Coyote name might be familiar to some people and that is because it is also found in the GT version of the Ford Mustang sold here in Australia.
But the only engine that will be provided down under is a V6 engine. Codenamed 'Ecoboost', the 3.5-litre twin-turbocharged engine produces the same 298kW of power as the V8 but much more torque, rated at 678Nm.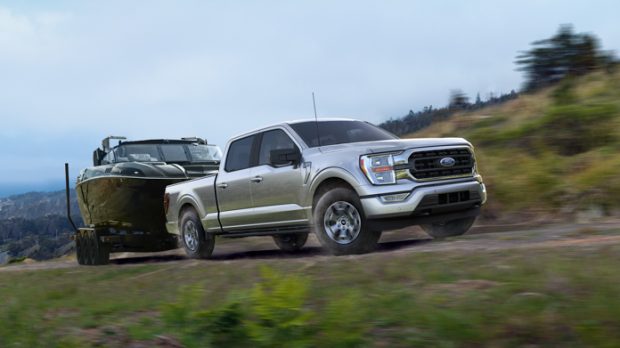 No diesel engine will be offered in Australia, either, but electric and hybrid options could follow with time.
A diesel F-150 was offered in the United States for a number of years in the current generation, but the engine has been discontinued in America, where the pick-up will continue to be built.
Ford Australia said it selected the V6 engine due to its sheer grunt and capability.
The turbo V6 engine is more fuel efficient than the V8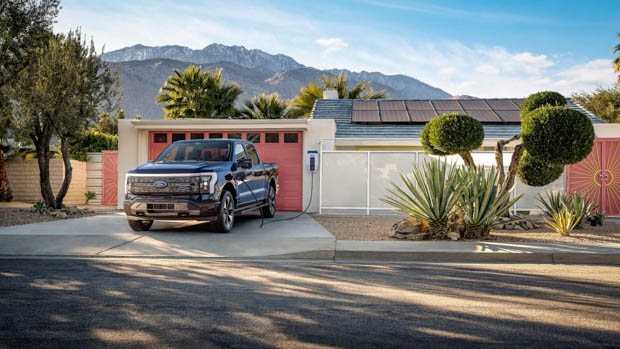 According to the United States Environmental Protection Agency (EPA), the twin-turbocharged V6 engine uses a combined fuel economy of 11.75L/100km. The 5.0-litre Coyote V8 engine, in comparison, returns a slightly higher combined fuel economy of 12.37L/100km.
For regular city driving, however, the V8 climbs to 14.7L/100km – a figure that is somewhat expected considering the engine is of large displacement and is also naturally aspirated.
V6 can pull more than the V8 can
According to official figures in the US, the 5.0-litre V8 is able to tow 4700kg, however the smaller displacement 3.5-litre twin-turbo can actually tow 4800kg which is a big bonus for the V6 engine.
Ford Australia says that the locally converted F-150s will be capable of towing 4500kg which is decent considering the Ford Ranger dual cab can 'only' tow 3500kg.
The V6 can be paired to a hybrid power plant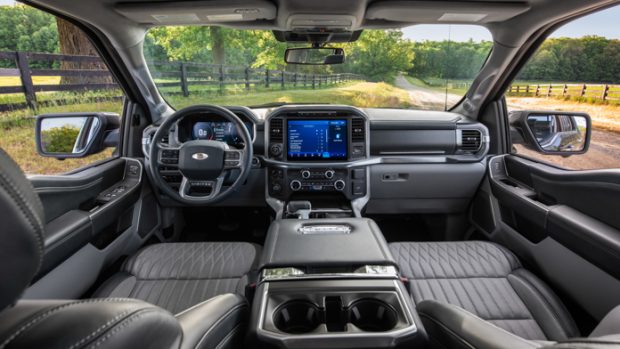 Although not confirmed just yet for Australia, Ford has said that a hybrid variant could arrive with time. In the US, the F-150 is available with a Powerboost 3.5-litre V6 that produces 321kW/773Nm and is paired to a hybrid electric assist system.
The 5.0-litre V8, on the other hand, is not likely to be hybridised and will retain its natural aspiration for the time being. The Coyote V8 first debuted in 2011.