Ferrari has announced Australian pricing for its convertible Roma Spider – a cool $520,300 before on-road costs, or $67,300 more than the Roma coupe.
For the price of 13 brand new Mazda MX-5s, you can park Maranello's all-aluminium beauty in the garage, with first Aussie deliveries expected in the second quarter of next year.
Like the Roma coupe, the Spider is powered by a 3.9-litre twin-turbocharged V8 producing 456kW and 760Nm, sending power to the rear wheels via a rear-mounted (for better weight distribution) eight-speed, dual-clutch paddleshift automatic transmission.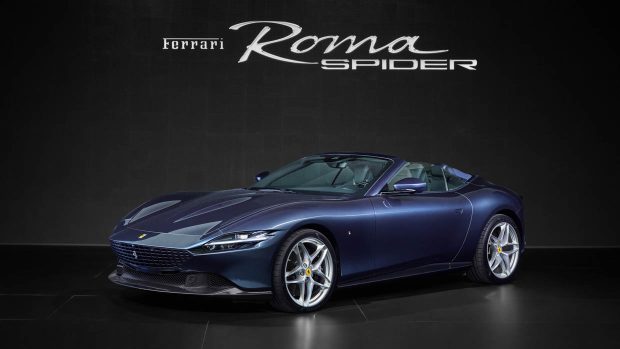 The Roma Spider utilises the same outputs as the previous Portofino M.
Ferrari has not claimed a 0-100km/h time, although with weight increasing by 84kg over the coupe, you can expect it to be slightly slower than that vehicle's claimed 3.4 seconds. The Portofino M claimed 0-100km/h in 3.45sec.
Unlike its Portofino predecessor, the Roma Spider ditches a folding metal roof for a cloth item – the first time a front-engine Ferrari convertible has used a cloth roof since the 1969 365 GTS4.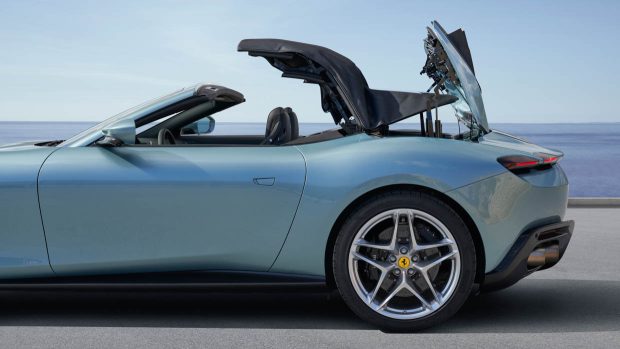 The roof can open in 13.5 seconds at speeds up to 60km/h. Ferrari said the acoustic cloth matches or bests the NVH performance of the previous folding metal roof, and is available in five different colours – red, brown, light grey, black and navy.
Ferrari has developed a new wind deflector that can be deployed from the cabin at the push of a button, significantly improving occupant comfort.
Inside, you'll find the same flying buttress dash design as the Roma coupe, a digital instrument display and an 8.4-inch central infotainment touchscreen. Being a two-plus-two, the Roma Spider has cosy rear seats.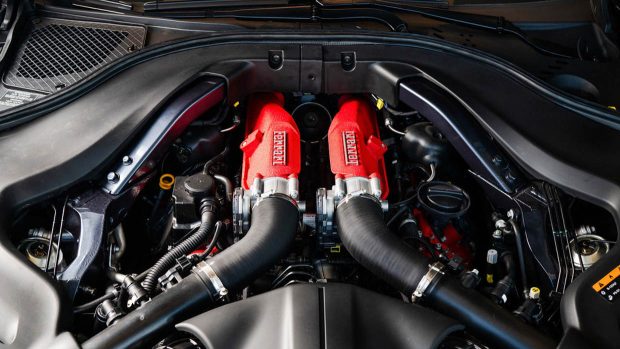 Ferrari claims a WLTP combined fuel consumption of 11.4L/100km – an increase of 0.1L/100km over the Portofino M.
Meanwhile, pricing of the Roma coupe has increased from $409,888 to $453,000 before on-road costs.
Ferrari Roma Spider 2024: prices in Australia
All prices listed are before on-road costs.
Roma coupe: $453,000
Roma Spider: $520,300