BMW is now capable of producing a vehicle that can change colour on the fly – at least in concept form.
The brand's new electrophoretic colouring technology has made its show debut on the iX large electric SUV, harnessing the same E Ink capability used on popular e-reader devices like the Amazon Kindle.
The entire surface of the BMW iX has been coated in millions of microcapsules which, when charged with electricity, force either black or white pigments to come closest to the surface to give the car a unique shade.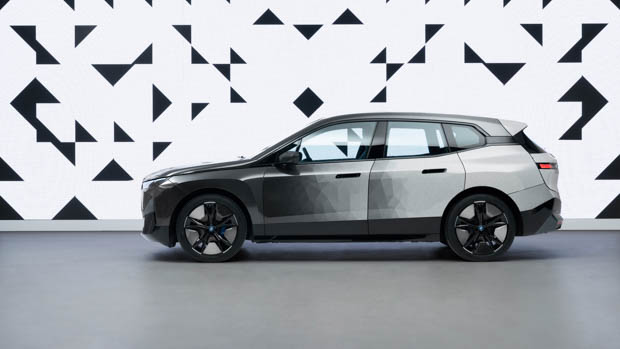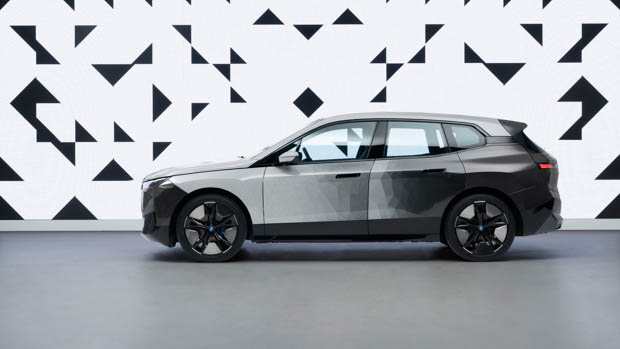 The technology is the pride and joy of Australian-born designer Stella Clarke, who is Head of Project for this unique colour changing car.
But the colour changing 'paint' isn't just a party trick. A variable colour exterior can increase efficiency in terms of heat from the sun. As most know, white is more reflective of light and therefore heat than black, which reduces extra pressure put on systems such as air conditioning.
On a hot day, why not change the colour to white to help cool down the interior a touch? It's a smart idea and one which might encourage other brands to follow.
What about the car itself?
The BMW iX is a pretty fancy looking SUV produced by BMW and it will begin to hit Australian roads and find homes in the first quarter of this year.
While the electrophoretic colouring tech isn't yet ready for the production iX, it's certainly an area to watch over the coming years.
It's been priced at $135,900 before on-road costs for the entry level xDrive40 and will run right up to $169,900 for the xDrive50 Sport model.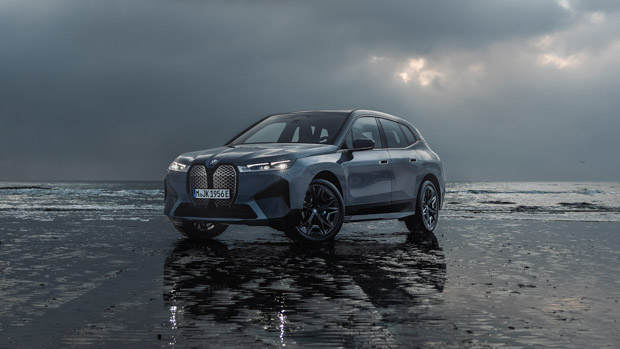 A higher spec performance variant called the M60 will have around 440kW of power which is plenty enough for the weekly shopping run.
The xDrive40 will be powered by two electric motors producing 240kW of power and 630Nm of torque. The headlining (for now) xDrive50 Sport makes 385kW of power and 765Nm of torque.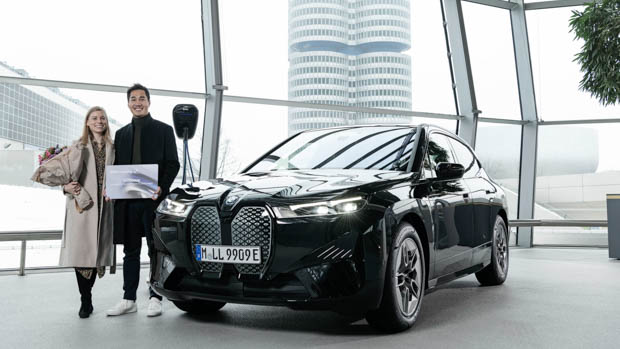 For the higher performance xDrive50 Sport variant, it is fitted with a 105.2kWh usable battery pack which gives the car a maximum range of 630km on the WLTP cycle.
The BMW iX has been designed to compete with cars such as the Mercedes-Benz EQC, Audi e-tron and Tesla Model X which are all already on sale here in Australia. 
BMW iX 2022: pricing in Australia
Prices listed are before on-road costs and options.
iX xDrive40 – $135,900
iX xDrive40 Sport – $141,900
iX xDrive50 Sport – $169,900
Comfort Package – $ 5,300
Enhancement Package (xDrive40 only) – $9,500
Indulgence Package (xDrive40 Sport/xDrive50 Sport only) – $8,500