Hot on the heels of the Australian launch of Audi's RS5 and RS4 Avant, the brand's next performance model has been revealed at the 2018 Paris Motor Show. Though the 2019 Audi SQ2 isn't an Audi Sport model – a designation reserved for RS cars – the higher-performance Q2 still makes use of a hot engine amongst a number of mechanical and aesthetic upgrades.
The SQ2 goes on sale in Europe next year, but it has not yet been confirmed for Australia due to ongoing delays in the new Worldwide Harmonised Light Vehicle emissions testing (WLTP) process in Europe.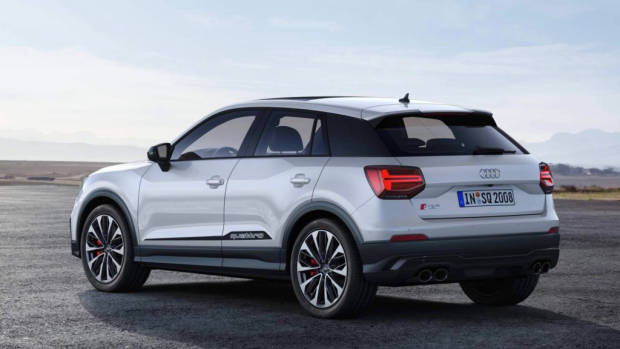 Sharing many components with its stablemate, the Audi S3, the SQ2 makes use of Audi's MQB transverse-engined platform and is motivated by a 2.0-litre turbocharged petrol engine producing 220kW of power and 400Nm of torque. That's an increase on the S3's numbers – 213kW and 380Nm – due to hot-climate restrictions in Australia, so if the SQ2 comes down under, we would expect similar limits.
Fed through a seven-speed dual-clutch automatic gearbox to a quattro all-wheel-drive system, Audi claims a 0-100km/h sprint time of 4.8 seconds for the SQ2 on the way to a top speed of 250km/h.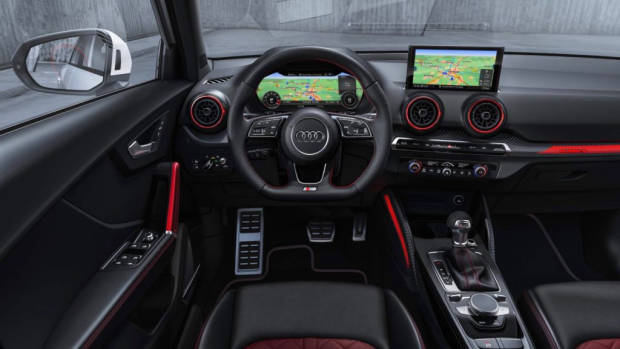 A number of subtle cues mark out the SQ2 from its more vanilla Q2 siblings. The aprons are more aggressive; the air intakes are larger for better cooling. Plus, the SQ2 sits 20mm lower than its Q2 brethren. Wheels will be up to 19 inches in diameter.
A flat-bottomed SQ2 steering wheel is fitted inside – connected to a steering rack that is 'more dynamic' – while the SQ2's sport seats can be optioned in black and red two-tone leather.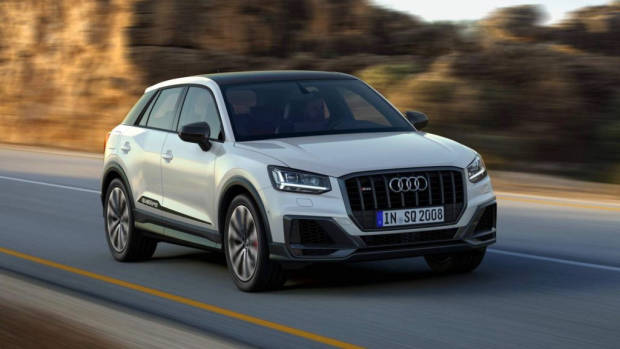 Speaking with Chasing Cars, Audi Australia corporate communications manager Shaun Cleary said the brand is "really excited about the all-new SQ2 – it has all the ingredients to make it a really exciting performance car in the compact SUV segment."
Mr Cleary indicated that though the SQ2 cannot yet be confirmed for a local arrival, citing WLTP testing issues, "our team is working hard on this and we're confident that we will be able to offer the SQ2 before the end of [2019]."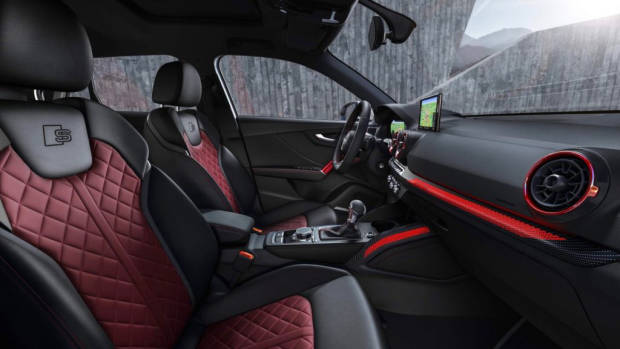 Should the SQ2 be secured for Australia, it would be positioned above the Q2 2.0 TFSI sport grade that produces 140kW/320Nm with standard quattro all-wheel-drive, priced at $48,500.
Though Mr Cleary would not be drawn on pricing for the SQ2, if it comes to Australia, the gap between the 140kW/320Nm A3 2.0 TFSI hatch, and the 213kW/380Nm S3, is instructive. The top A3 hatch is $50,000 while the S3 is $63,900 – a jump of $13,900.
Stay tuned to Chasing Cars for more Audi news and reviews. Read our review of the Audi Q2 here.