Audi has revealed a lifted version of the yet-to-arrive second generation A1 named the Citycarver. Much like Audi Allroad models, the Citycarver will sit on mildly raised suspension, and offer a 'robust off-road look' – though it will not be offered with Quattro all wheel drive. 

Although the Citycarver is not yet confirmed for Australia, if it does arrive it will sit in a niche that is so far occupied by less premium, larger hatches such as the Ford Focus Active and Subaru XV (reviewed here). On the premium landscape the Citycarver would slot in below premium small SUVs such as Audi's own Q2 (reviewed here) and the Mini Countryman (reviewed here).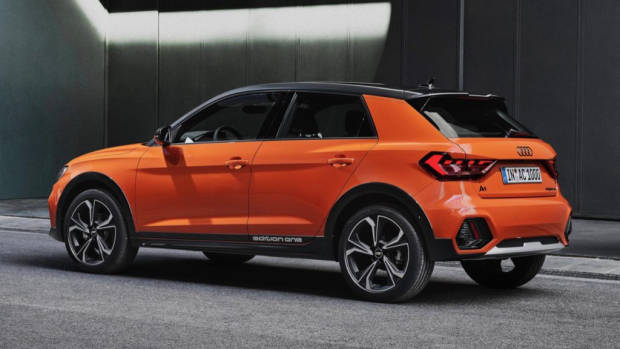 The Citycarver will be available in Europe in the fourth quarter of 2019 in three equipment levels, the base Advanced, Design Selection, and top model S-line. Audi is offering a myriad of customisation with the Citycarver range, with nine exterior colours, four choices of interior highlights (including mint and copper), the option of three contrasting roof panel colours, and three exterior highlight colours to choose from.

The interior is shared with the new A1 small car which means a digital instrument cluster, and 10.1 inch touchscreen is included as standard, with Audi's excellent MMI system optional. With more standard safety kit than the regular A1 including adaptive cruise control and park assist on all models, with lane departure warning and forward collision warning standard across all A1 variants.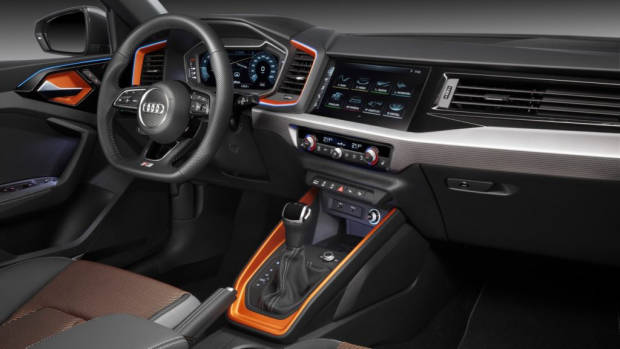 The A1 Citycarver is striking in its orange hero colour, muscular without looking overly tall like jacked up small cars have in the past. Audi has claimed of design cues coming across from Audi's Q range in the form of the large octagonal honeycomb grill and LED headlights.

Like the A1 upon which it's based, the Citycarver will be offered initially with either the 85kW/100Nm 30 TFSI triple, or more powerful 110kW/250Nm 35 TFSI four cylinder, with a 147kW 2.0 litre engine slated to arrive later on, which should make for an entertaining pocket rocket that is still exploitable on rougher roads.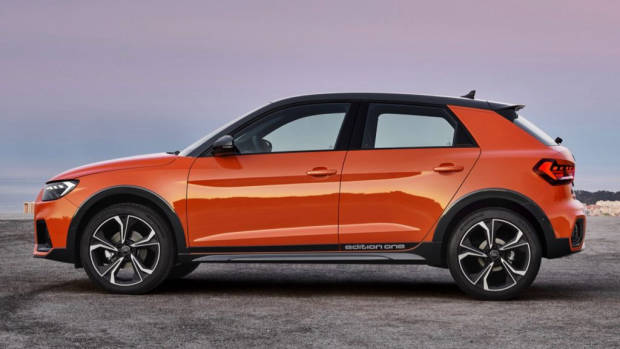 The Citycarver is set apart from the regular A1 with a 35mm lift in the suspension, and presumably the car will have a more forgiving ride than the A1 it's based on. It will depend on which wheel and tyre combination is optioned, Audi offer 16 inch or 18 inch as an option for the Citycarver. Claiming a 'self-confident road stance' for the Citycarver's suspension, Audi will offer a 'dynamic suspension tune' as an option.

The current popularity of SUVs and Audi's history of Allroad models suggest there is a niche to fill with the Citycarver. It will be interesting to see if Audi bring the Citycarver downunder alongside its A1 sibling, though sources suggest it is unlikely for the time being.