The Alpine A110 has finally been revealed at the Geneva Motor Show 2017. The A110 is a rival to cars like the Porsche Cayman, and is very similar in concept to the featherweight Alfa Romeo 4C – a lightweight, turbocharged four-cylinder European sports car. The A110 provides a possible glimpse into the future of sports cars, where they all may have to be as light and with similarly-sized engines to avoid CO2 tax penalties. Further benefit of a light weight car is that it is also more fun to drive, and does not need a larger engine to propel it down the road. It's been almost 30 years since Alpine produced a brand new car.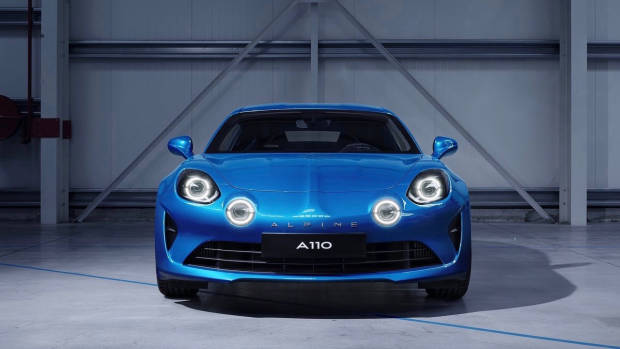 The A110 gets its power from a new 1.8-litre turbocharged four-cylinder engine from parent company Renault, as well as a seven-speed dual-clutch transmission with drive heading to the rear wheels. It produces a peak of 185kW of power and 320Nm of torque, and is capable of sprinting to 100km/h in 4.5 seconds on its way to an electronically limited top speed of 250km/h. The same engine and transmission combination will most likely end up under the bonnet of the incoming new generation Renaultsport Megane.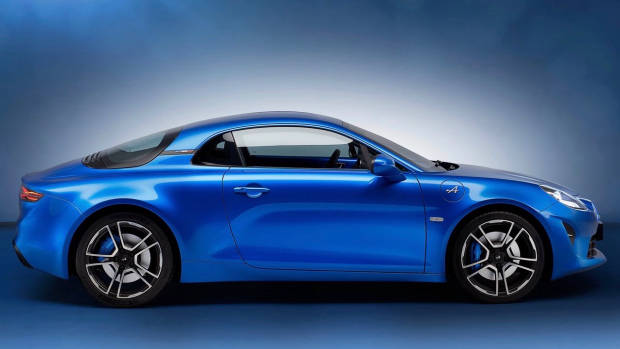 Like the Alfa Romeo 4C which it competes with, the Alpine A110 is considered to be a remarkably lightweight car – it weighs just 1,080kg because of its aluminium chassis. It also features a flat under floor and rear diffuser to better distribute air along the car and keep it stable, as well as functional front air intakes to create a significant amount of downforce. As a result, Alpine claims the lowest drag coefficient in the sports car class of just 0.32. The A110's styling pays homage to the original A110 with a sleek front, and curvy rear.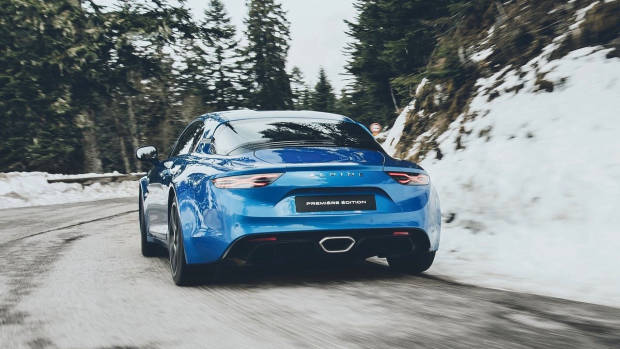 The seven-speed dual-clutch transmission in the A110 was designed specifically with the car in mind by renowned gearbox manufacturer Getrag. It's a wet clutch gearbox, and features three driving modes for drivers to play with – Normal, Sport and Track. Sport adds steering feel, sharpens the throttle response and changes the transmission mapping, whilst Track lowers the ESC threshold and quickens the transmission shifting.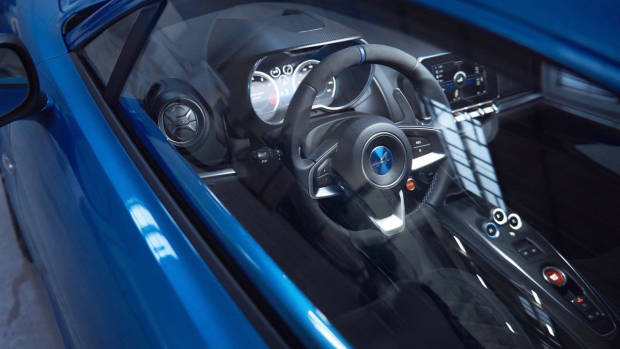 The interior of the Alpine A110 is unlike any Renault-owned product we've ever seen before. To keep the weight of the car down, the interior is minimalist with a digital instrument cluster and central infotainment screen being the most complicated parts of the interior. The transmission selector is just three buttons – Drive, Neutral and Reverse – and underneath the selector tunnel lies a large storage box with USB inputs for smartphones.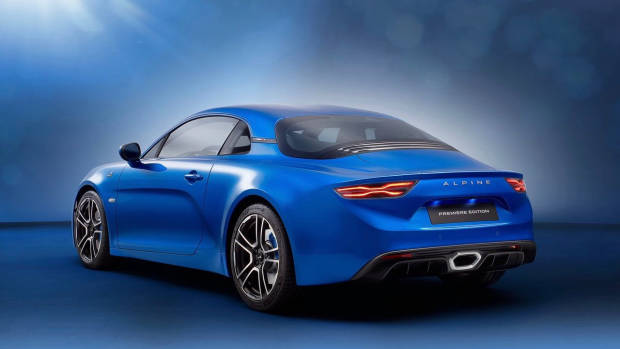 The Alpine A110 has been confirmed for Australia in early 2018, at indicated pricing north of $70,000.