Toyota has officially pulled the covers off its EPU electric ute concept and Toyota Australia is keen to add it to their lineup.
The EPU – or 'Electric Pick Up' was announced earlier this week and has now made its physical display at the Japan Mobility Show, with Toyota Australia indicating a strong appetite to add a production version of the ute to their domestic lineup.
Speaking to Chasing Cars at the launch, Toyota Australia vice president of sales and marketing Sean Hanley indicated that Australia would 'certainly put our hand up' for the vehicle and that he thinks the EV ute 'could go into production with minimal changes'.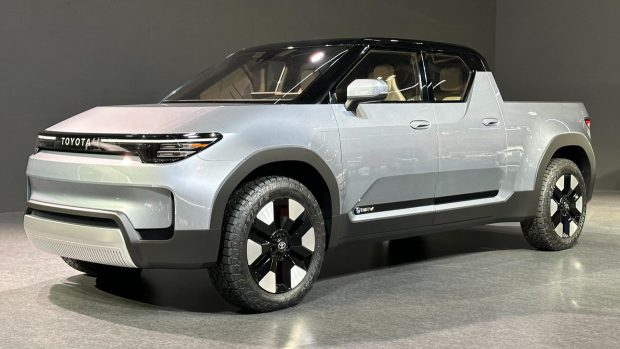 While having a longer 3350mm wheelbase, the EPU is actually 165mm shorter than the current Hilux double-cab.
The EPU is also about 500mm shorter than a Rivian R1T electric pick-up, with Hanley indicating there is a gap in the market for a smaller and possibly more affordable fully-electric ute.
Importantly, he said the vehicle would be a great 'addition' to the local line-up – not to be confused with a potential electric replacement for the HiLux, of which Toyota recently brought a prototype to Australia.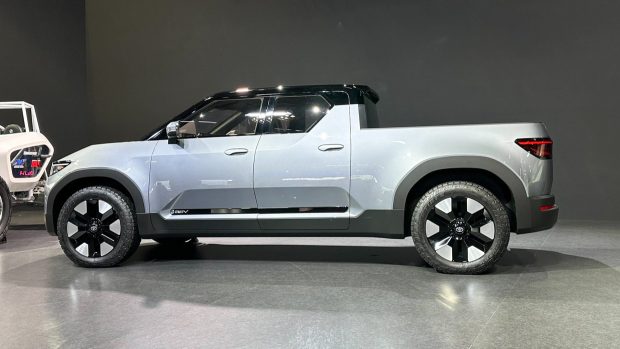 Toyota acknowledged market realities which see the majority of customers in the ute segment still leaning toward diesel powertrains to fulfill their desire for long distance range capability and high towing capacity.
The EPU's ultra-long wheelbase indicates it is ready to accept a relatively large battery, perhaps measuring around 100kWh. That battery could provide a range of about 500km unladen, or about 250km while towing.
Hanley cited the complexities in juggling those customer demands with the expense of electrification, noting the required need for big batteries and therefore substantial weight, as well as the flow-on of expense onto customers.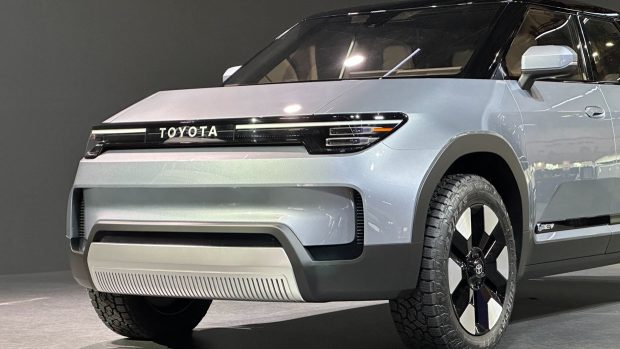 Despite this, Hanley sees a slice of the market which would be willing to jump ship to a vehicle such as the EPU.
Toyota has set an internal target of adding an 'electrified' variant to all of its models by 2030. This is expected to take the form of a stronger Hilux hybrid than the 48-volt mild-hybrid Hilux arriving locally in 2024.
It's expected the EPU would be a pragmatic electric complement to Toyota's local ute lineup which already includes the petrol or diesel powered Hilux as the entry-point.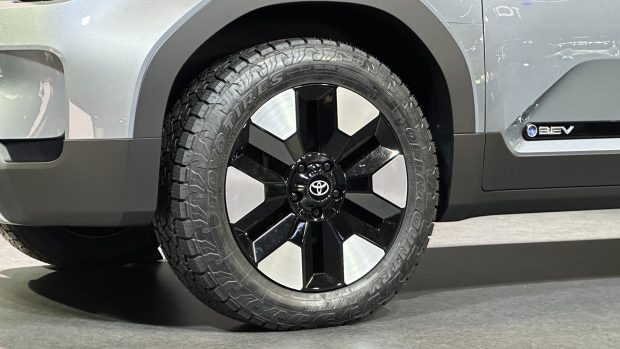 The range will also soon see the addition of the larger petrol-hybrid Tundra for customer beta-testing ahead of a final decision on a wider launch in 2025.
'We take what's suitable for our customers… it's all about being a mobility solution for all', Hanley said.
The EPU wasn't the only ute on display at the motor show, with Toyota also revealing the IMV-O single cab ute concept. However, that vehicle has been fundamentally ruled out as coming to Australia.