Renault's Zoe, one of Europe's most popular electric cars, has been awarded a shocking and concerning zero stars in Europe's Euro NCAP crash tests. 
It's only the third time in Euro NCAP's history that a car has scored a zero star rating, and comes despite the Zoe receiving a five star rating in its 2013 crash tests.
The Zoe city electric car was on sale in Australia between 2017 and 2020 before being withdrawn from our market due to slow sales.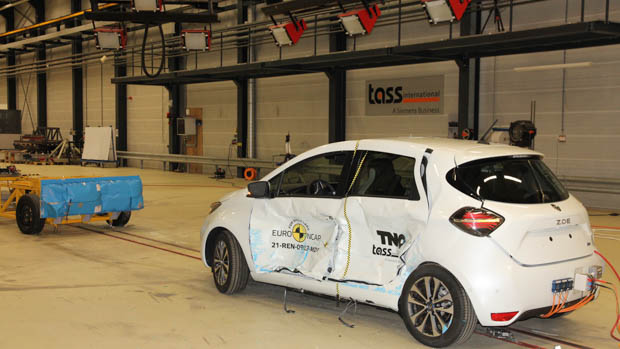 These latest crash tests are far more stringent than they were when the Zoe was crashed eight years ago, while the baby Renault's missing key safety features also contributed to the low rating.
When tested for a side pole impact, the pole struck the head of the dummy, likely due to the lack of a head airbag which protects from side impacts.
The Zoe also didn't fare well in the frontal offset crash test. Euro NCAP stated that there was poor protection for the driver's chest area.
While testing has become stricter, the Zoe scoring just 43 percent for adult occupant protection – the lowest score in the past 11 years of testing – is of serious concern.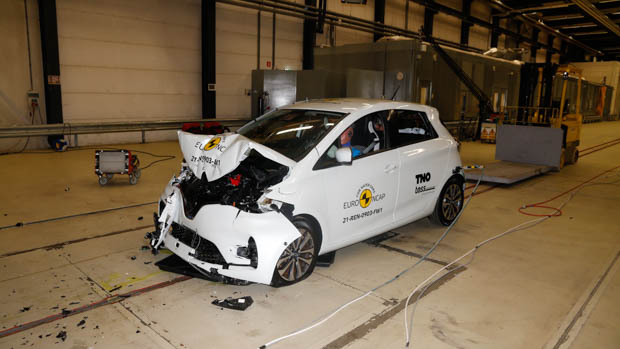 The Zoe was also marked down for an absence of increasingly commonplace active safety features. The electric Renault's lack of lane-departure warning and autonomous emergency braking (AEB) meant it scored just 14 percent for safety assist; 61 percent lower than the average tested this year by Euro NCAP.
Renault has said it will make AEB standard on all Zoes ordered from March 1 2022.
What did score well in the Euro NCAP tests?
The new BMW iX electric SUV, which has recently gone on sale here priced from $135,900, scored a maximum five stars and a very positive 91 percent adult occupant score.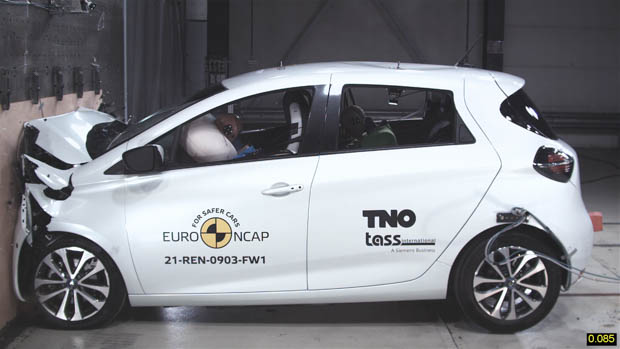 The Genesis G70 and GV70 continued a perfect record of five star crash ratings for the prestige brand.
The Mercedes EQS took out the top prize as the car with the highest adult occupant protection in 2021, scoring an excellent 96 percent.  
Australian crash testing body ANCAP is aligned with Euro NCAP. It means ANCAP can use the crash test results and rating from Euro NCAP's tests, as well as from its own independent testing on Australian soil.