Nissan and Mitsubishi have jointly unveiled Japanese market mini electric vehicles, or Kei-car EVs, to go on sale in a matter of months.
The Nissan Sakura and Mitsubishi eK X (Nissan wins the sensible naming contest) will be the brands' entry-level electric models, costing from approximately AU$26,000 (before rebates) when converted from Japanese currency.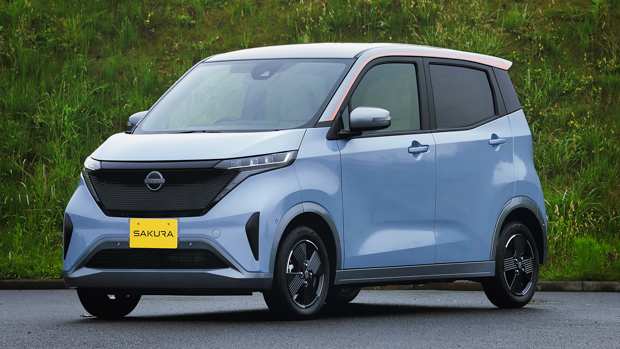 The battery-power city slickers have an all-electric range up to 180km (WLTC) from a 20kWh battery, offer 47kW and 195Nm from their electric motor and have a respectable top speed of 130km/h. The torque is almost twice that of petrol kei car equivalents.
What is a Kei car?
To qualify in the kei car class – and enjoy tax and insurance benefits – power mustn't eclipse 47kW and length mustn't exceed 3400mm. The Sakura and eK X stop the tape at 3395mm, are 1475mm wide and 1655mm tall. As the pictures show, a punched-in-the-face style helps achieve the strict length restriction.
For comparison, Australia's best-selling micro car is the Kia Picanto with 3595mm x 1595mm x 1485mm dimensions. The electric Kei cars win with cabin height and also boast a 2495mm wheelbase vs the Picanto's 2400mm, suggesting interior space may not be as horrendous as you'd fear.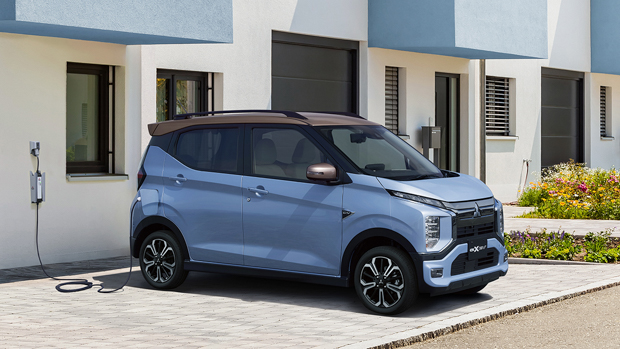 Both boxy five-door kei cars weigh in at around 1070kg, seat four and have very stingy boot room of 107-litres – less than a Mazda MX-5's. Positively, your turning circle is just 4.8m so three-point turns could be a thing of the past.
How fast can the Kei cars charge?
Charging time (from zero to full) with a household socket takes around eight hours. Fast charging gets you to 80 percent in about 40 minutes.
Nissan says its Sakura "follows the Leaf and Ariya as a mass-market EV… and will make EVs much more accessible to customers in Japan." It boasts a 'minivehicle first' with its ProPilot Park, which automatically controls steering, acceleration, braking and shifting while parking.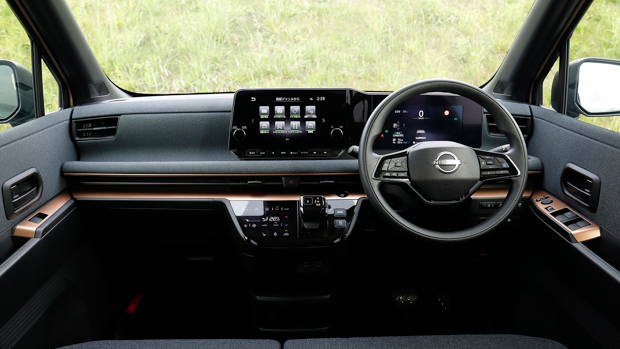 The cockpit has a 7.0-inch digital driving display plus a 9.0-inch horizontal infotainment screen running wireless Apple CarPlay and wired Android Auto. In line with its fun nature, there are 15 body colours to choose from, including two-tone options.
Nissan said the Sakura's battery can also be used as a mobile power source during emergencies and provide 'a day's worth of electricity to a home.' Very cool.
Mitsubishi said its eK X also offers self-parking, the 7.0-inch/9.0-inch screen pairing and ability to use its battery to power your home. Less fun though, with just ten colour choices.
Will the eK X and Sakura come to Australia?
Will we see this pair hit Australian shores? Highly unlikely. Australia's appetite for city cars is perplexingly near non-existent, and our electric car sales are hardly hitting it out of the park.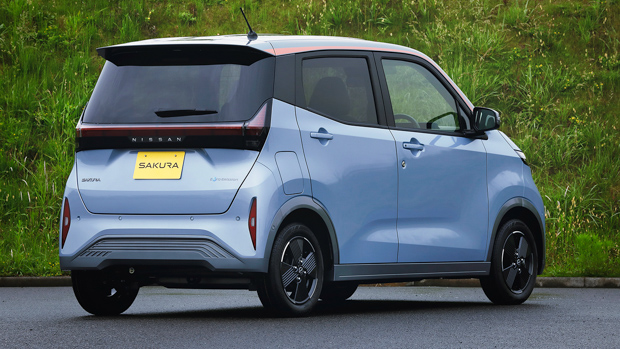 But with electric car demand now massively outstripping supply in Australia – Tesla Model 3 waiting lists and Hyundai Ioniq 5s and Kia EV6s selling out in minutes attest to that – there's clear call for more EVs on our market. Not least affordable ones.
Mitsubishi saw a business case in 2010 for bringing the over-priced and underwhelming i-MiEV electric car into Australia, and its dimensions mirrored the Sakura and eK X. Considering that, Australian electric kei car fans needn't give up all hope.