There can be no confusion about it: this week was Volkswagen Amarok week. 
The Amarok is not yet on Aussie roads, but we scored our first drive in South Africa this week, where the new ute is being built by Ford. Editor Tom Baker sat down with some key Volkswagen executives who spoke of their intentions to build an electric version of the ute – and maybe even an electric SUV variant in future.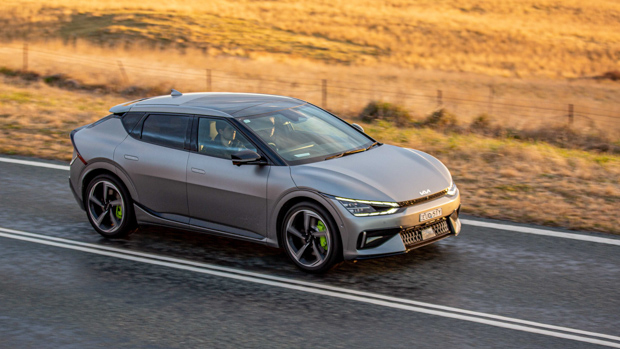 We're excited about the Amarok's launch in April next year, when it will join the Ford Ranger and Isuzu D-Max on a growing list of new utes that are refreshing what is typically a dated segment.
Later in the week we also got the chance to talk to Kia's Australian bosses, who detailed their plans to bring considerably more EV6 electric SUVs to Australia while also bolstering our usual news content with an explainer on what to expect from the inbound new-generation Mitsubishi Pajero Sport. 
Toyota's hydrogen-powered Hilux
The car industry has pretty much made up its mind that battery electric drivetrains are the way forward for passenger vehicles but the situation is not quite so straightforward for commercial vehicles, including the smaller stuff like the Toyota Hilux ute.
In the UK, Toyota's UK division has announced a project that will see a series of Hilux prototypes built using hydrogen-fuel cell technology from the Mirai sedan, enabling it to deliver cargo while producing zero tailpipe emissions.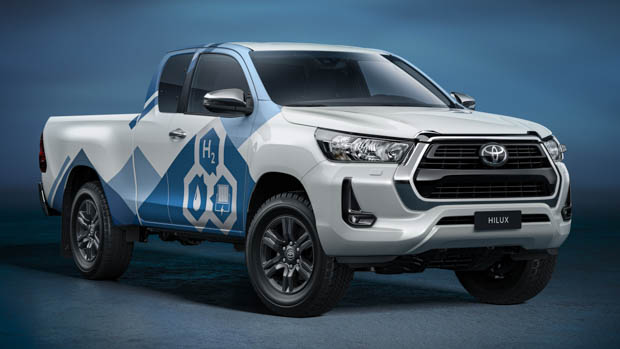 Toyota Australia has told Chasing Cars that it's watching the project with "great interest", which is unsurprising given that the Hilux is the best-selling car in the country and also one that is well-known for its high-emissions output.
A key selling point for hydrogen is that, unlike battery electric vehicles, hydrogen can be refuelled in around five minutes and often has a much longer range. As seen when the Mirai smashed records by travelling 1360km on a single tank.
Which raises the question: is Australia ready for this technology? Well, maybe not yet but maybe soon, with new hydrogen stations popping up all around the country and other brands such as Hyundai are investing in the technology locally, as we explain in our article. 
Volkswagen Amarok reviewed
Given our experience in the closely related Ford Ranger, we expected the Volkswagen Amarok to be good and in our first drive in South Africa, we can inform you that this is indeed the case.
We got behind the wheel of the Adventura, which is one of two flagship grades coming to Australia alongside the more rugged Panamericana. The pair share Ford's turbo diesel V6, while a turbo petrol and two four-cylinder diesels will also be available.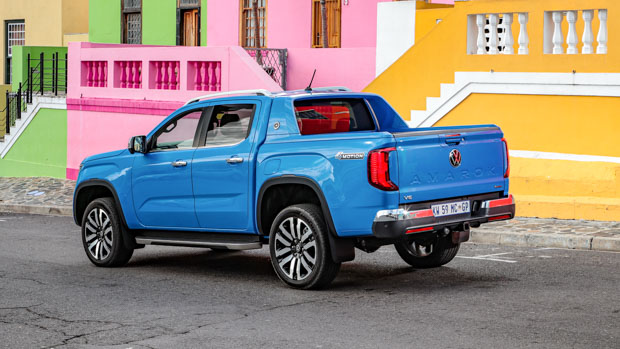 Rather than just making a re-skinned Ranger, Volkswagen has given its Amarok a different interior and unique seats which editor Tom Baker loved in his time with the car, and the step up in safety equipment is definitely appreciated.
The 2023 Amarok is expected to take a big step up in price however and the backseat space isn't optional for adults but on the whole, it was very impressive.
If you want to find out more you can read or watch our review here.
Toyota Kluger gets a new rival in the refreshed Nissan Pathfinder
Nissan is undergoing a bit of a brand transformation with a new Z coupe, X-Trail midsize and now Pathfinder large SUV arriving in Australia – with a new Qashqai due next year.
Now in its fifth generation, the Pathfinder has taken a big step forwards in terms of exterior styling, safety and cabin technology; plus it now seats up to eight people or you can go for a seven-seat option with two captain's chairs in the second row.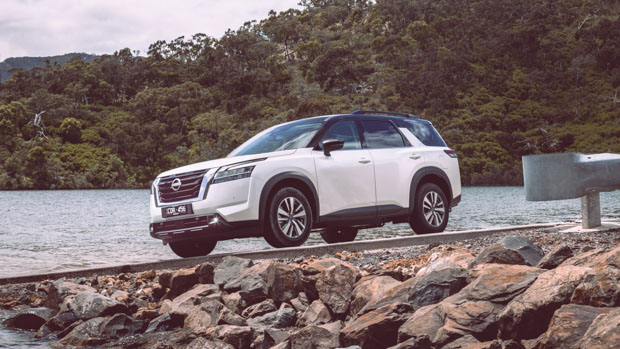 We reviewed the mid-spec Ti grade and were impressed with the comfortable ride and ample power from the V6 engine, though the six-pot is a bit old hat nowadays and you'll have to be prepared to pay for this enjoyment at the bowser.
It was also a little disappointing to see that it lacked a full-size spare when it has some great grand touring ability. You can read or watch our review here.
Car and SUV review highlights this week:
Yours truly will officially be running a Mitsubishi Outlander PHEV in Aspire guise for the next six months and 10,000km and I've got big plans for this family hauler. This month I detailed my first impressions which have been quite good on the whole.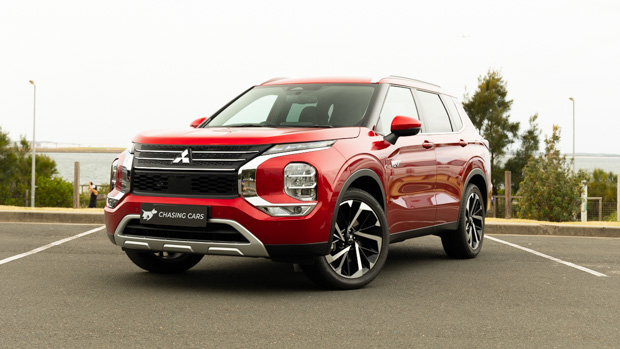 The Mazda CX-9 has many fans inside the Chasing Cars office, not just for how well-equipped it is in the higher grades but also for its terrific value within the lower grades, as we red-discovered this week when reviewing the base-model Sport.
But if you want something a touch faster, say 3.5 seconds to 100km/h faster, then the Kia EV6 GT might be more up your alley. While we haven't yet been able to drive it, we were able to get hands-on and gave our first impressions on what will likely be the brand's first $100,000 car,
Other car and SUV news we covered this week: