Long-running simulation racing series Gran Turismo will soon make a return to living rooms with developer Polyphony Digital releasing fresh 4K screenshots of its latest instalment.
Gran Turismo 7 will officially be released on March 4th, 2022, with a 25th Anniversary collector's edition and numerous pre-order bonuses up for grabs for those who get in early.
Released exclusively on Playstation 5 and PlayStation 4, Gran Turismo 7 will be the 13th instalment in the simulation racing series and has been recognised as one of the most anticipated game releases of the year.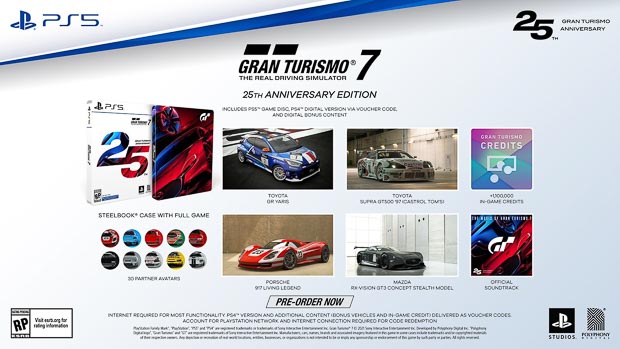 Following up to the release, Polyphony Digital revealed a 25th Anniversary Edition that brings exclusive features on top of the standard edition, including a steelbook case, 1.2 million in-game credits, 30 partner avatars, a Toyota GR Yaris in unique livery, a copy of the official soundtrack, and the 3 Car Pack pre-order bonus.
However, players can secure the three additional cars in both the 25th Anniversary Edition and standard edition if they opt to pre-order the game.
A Digital Deluxe version adds an extra 500,000 credits to spend in-game but is only available through the Playstation Store.
What extra cars are up for grabs?
The aptly named '3 Car Pack' includes the Mazda RX-Vision GT3 Concept Stealth Model, Porsche's 917 Living Legend concept car, and the much-loved 1997 Castrol Tom's Toyota Supra GT500.
On top of the 25th Anniversary Edition's announcement, Polyphony Digital also released a number of high-resolution screenshots, showcasing more of the in-game content and graphical fidelity.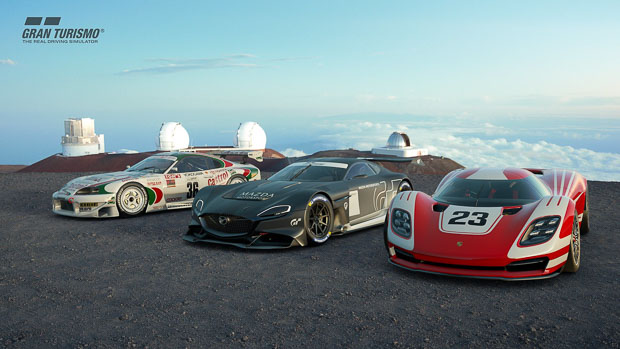 Fans can be relieved to know the screenshots have been captured from the game itself (as opposed to pre-rendered images) through a Playstation 5, suggesting that what we see here is unlikely to be concept material yet to be added to the game.
Will GT7 carry over the same content as Gran Turismo: Sport
In an interview with IGN, Gran Turismo series creator Kazunori Yamauchi commented on the carry-over of material from Gran Turismo 7 predecessor Gran Turismo: Sport, saying "Gran Turismo 7 will really contain everything that was in GT Sport; there'll be nothing lost there".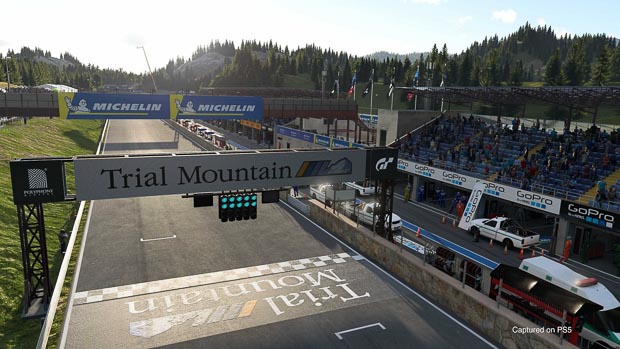 When asked if Gran Turismo 7 will feature any original circuits other than High Speed Ring and Trial Mountain (as shown in the trailer), Tamuchi responded with "It's not like we're not working on recreating some of those as well."
"But that put aside, the reason we needed High Speed Ring is because it's really a track that's suited for a beginner driver. And Trial Mountain just happens to be one of my favourites as well, so that's the reason it was selected."
Nevertheless, fans are eager for the game's release, though access may be more limited than in previous generations as global chip shortages (and online 'scalpers') continue to plague the availability of Playstation 5 consoles. And with Microsoft set to release its revamp for the competitive Forza Motorsport racing series in Q2/Q3 2022, next year is looking like the best yet for sim racers.