The manual transmission is arguably one of the most important, and one of the first key inventions in the history of the automobile.
But is it possible to have a manual transmission with an electric car?
Yes, in fact it is. There are two types: genuine manual transmissions and simulated manual transmissions.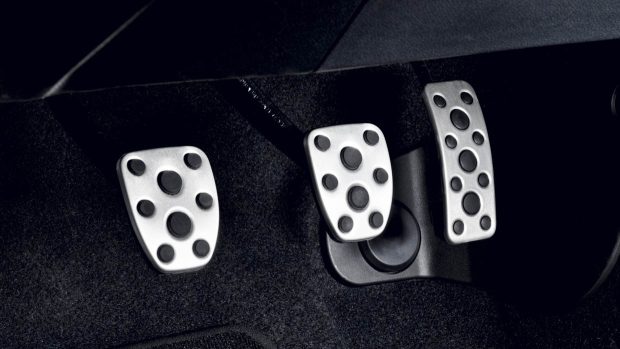 Initially, changing gears yourself was the only choice when it came to driving a motor car and adding more gears made cars not only faster but more efficient.
Even after the advent of the automatic transmission – with the 1939 General Motors Hydra-matic – the manual transmission retained its popularity with those who wanted greater driving involvement, as well as arguably greater and more pin-sharp precise control over their personal vehicle.
But with the recent boom of the electric vehicle, most notably due to overwhelming influence from early-adopter brands such as Tesla, automakers have been thinking a lot lately about what the future looks like for cars, and particularly fun cars.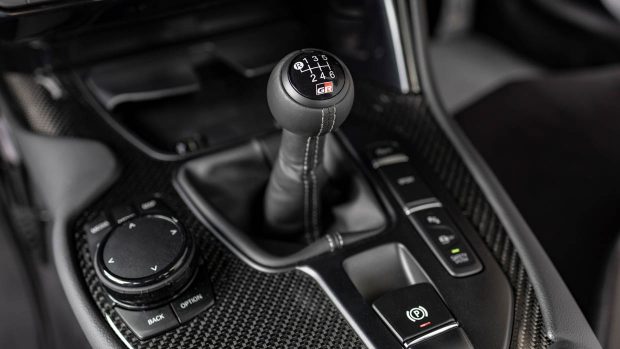 As several manufacturers are now pushing as far as installing fake engine sounds into their electric vehicles, it has opened up more discussion about what else can be done to keep the feel and driving experience of the combustion car alive.
Enter a manual transmission for an electric car.
What is it, how does it work, and will we ever see such technologies used on real-world roads?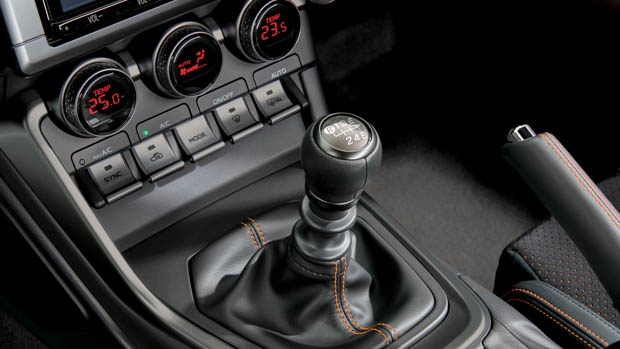 Let's do a bit of a Chasing Cars deep dive and find out.
Does an electric manual transmission actually exist?
As much as the thought of a manual transmission in an electric car sounds a little problematic, or impossible, the truth is that the technology does in fact exist.
Toyota has recently been able to develop a simulated manual transmission for EVs, and UK auto outlet Autocar recently had the opportunity to try the system in a real-world setting.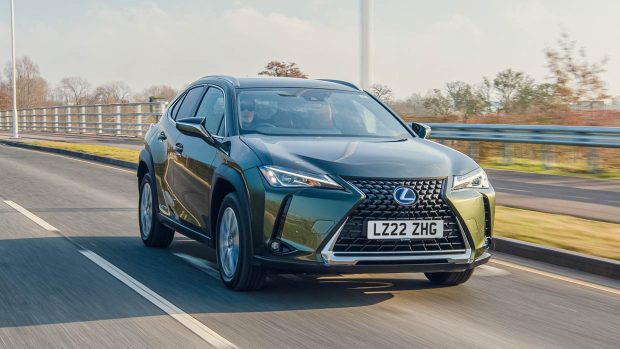 Using a fully-electric Lexus UX300e as the donor car, Toyota added a clutch pedal and H-pattern shifter from a Toyota GR86 sports car, plus some electric and software wizardry.
And although it's a very different type of manual transmission, and doesn't have a physical gear stick, the upcoming electric Hyundai Ioniq 5 N will feature shifter paddles mounted right near to the steering wheel, but why? It's all in the name of simulation.
Hyundai's N division has designed a feature called N e-shift, which essentially replicates the feeling of an eight-speed DCT transmission, and is accompanied by fake engine sounds and regenerative brake control.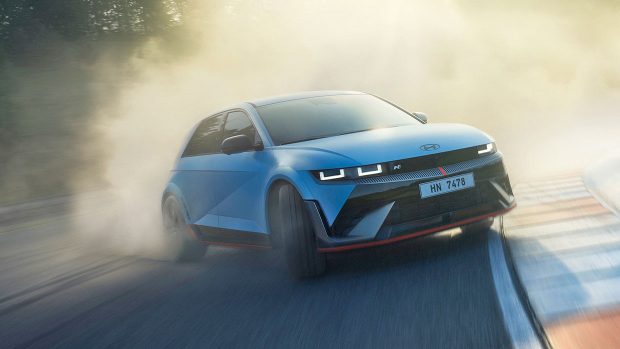 In Hyundai's words, "N e-shift replicates the sensations of a sports car with an eight-speed N DCT through motor and torque control, plus interactive virtual gear shifting".
But what makes this transmission unique? And is it anything like the manual transmission found in a combustion-powered car?
EV manual transmissions explained
Most people are familiar with what a manual transmission is and largely how it works, but this kind of transmission used in an electric car is a very different thing, indeed.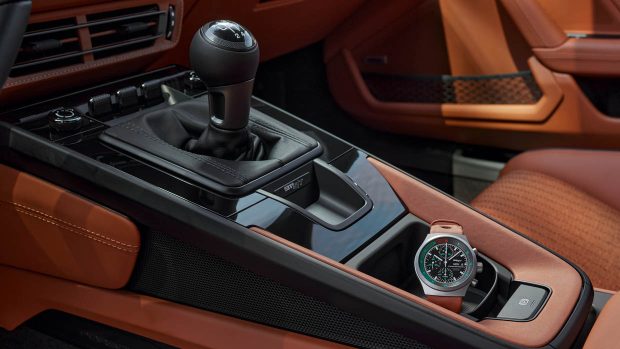 Rather than having a physical connection to the transmission, and then through to the clutch and flywheel of the engine itself, an EV manual transmission has none of that.
A manual transmission for an electric car is much more software focused, or simulated, as some people have called it in the past.
Why isn't there a physical connection from transmission to the electric motor?
It's complicated.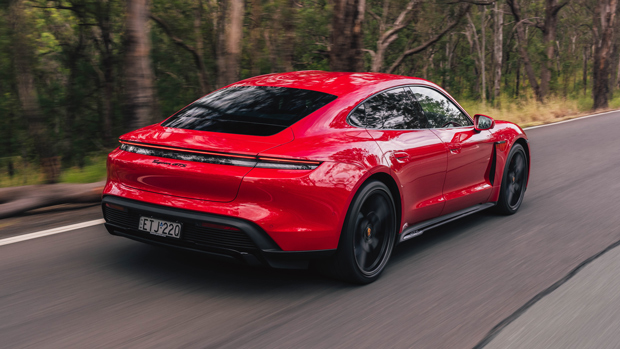 Electric motors very rarely have more than a single-speed transmission (excluding cars such as the Porsche Taycan and the Audi E-Tron GT, which use a two-speed transmission), and they also deliver power very differently.
These motors can spin much faster than combustion engines, with it being not uncommon for them to spin at speeds of around 20,000rpm. Of course, there are reduction gears at play, which increase the rotational speed of a motor, but it's not as straightforward as a traditional H-pattern combustion car.
You might think that a manual shifter in an electric car would feel entirely different, and in no way like a combustion alternative, however, according to Autocar, Toyota has managed to retain the feel of a manual transmission with their prototype,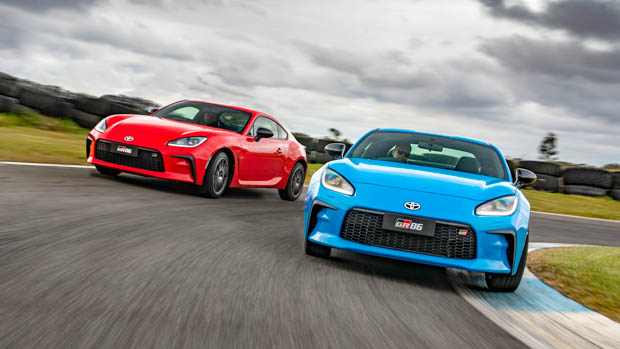 Engine braking, coasting and a lack of available torque in the highest gear are reportedly present. And, with a physical clutch pedal, you can actually stall the electric car, too.
But it isn't perfect.
Autocar reports that some work still needs to be done, with Toyota needing to tweak the balance of torque as one shifts through the gears, but it still seems like work in progress.
But is there a mechanical manual transmission for EVs, too?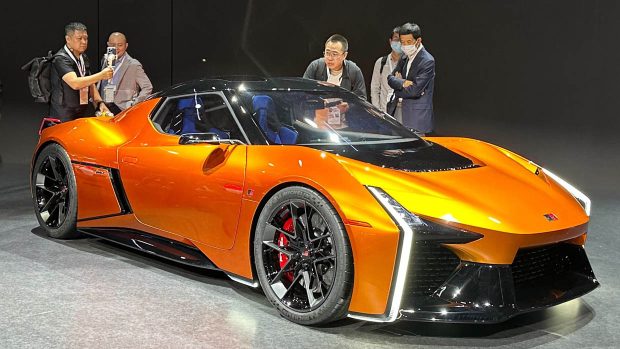 It has certainly been done, but not by a large-scale car manufacturer.
We've seen in the past some niche mechanical-working electric car manual transmissions, but in special private projects done by small companies and car companies.
Road and Track has previously covered what the industry calls a restomod – detailed restoration projects with modern enhancements – with one particular Porsche 912 from 1967.
The Porsche is fully electric, and features a five-speed manual transmission, with the US-outlet stating that "you can do silly things like pull away from a dead stop in third gear without slipping the clutch".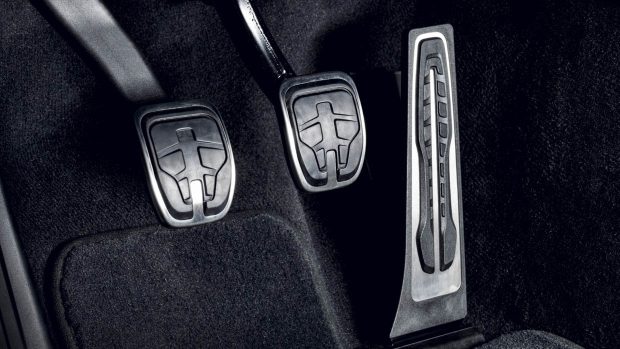 But the Porsche doesn't require you to use a clutch. "It's not possible to stall an electric motor, so you only need to shift should you want to".
Frontline Cars, based in the United Kingdom, is a restomod company that builds a modern interpretation of the MGB, with electric power only.
The MGB not only fitted with a 40kWh battery, but it has a five speed, 'Mazda-derived' transmission with a sprung ceramic paddle clutch, which then connects directly to the electric motor.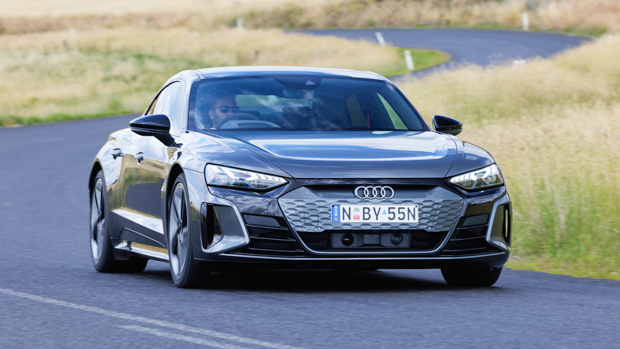 Is this tech a possibility for future electric cars?
Definitely, and Toyota is one manufacturer that appears to be leading the way.
The Japanese global automaker is one of the first car manufacturers to be working on this mechanical emulation technology in EVs, and could very possibly use such a setup in its future electric sports car.
This upcoming electric sports coupe is likely to be based off the recently unveiled FT-Se concept which officially debuted at the recent 2023 Japan Mobility Show.
It's also very possible that a future Toyota GR86 could have the same self-shifting technology when the model eventually shifts to an electric platform, but that could still be quite some time away.