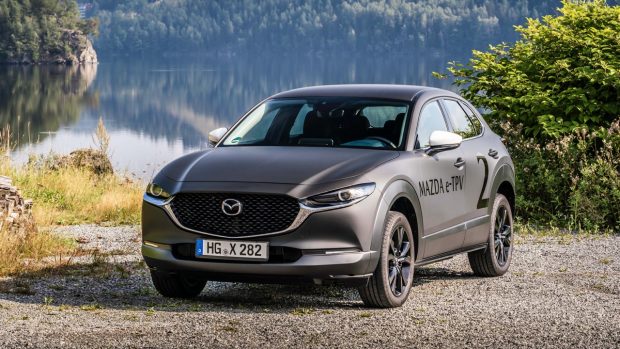 If you harbour any doubts electric cars are the near future, take a ten-minute drive around Norway's capital city of Oslo. Teslas, Nissan Leafs and Volkswagen e-Golfs dominate the roads of this Scandinavian idyll, meaning our matt black electric Mazda prototype raises few eyebrows as it near-silently breezes along.
Mazda has been relatively quiet on its electric future until now, but will reveal its first full electric vehicle effort at next month's Tokyo Motor Show. Some key details are unknown, including its name, size and what it will look like. But the pre-production version we're testing holds many clues.
Skinned in the CX-30's small SUV body you'd lay firm bets the production car will be of similar dimensions and probably of an in-vogue high-riding nature. Styling will honour Mazda's attractive Kodo design language, albeit with greater aerodynamic efficiency and distinguishing cues to highlight its eco-friendly nature.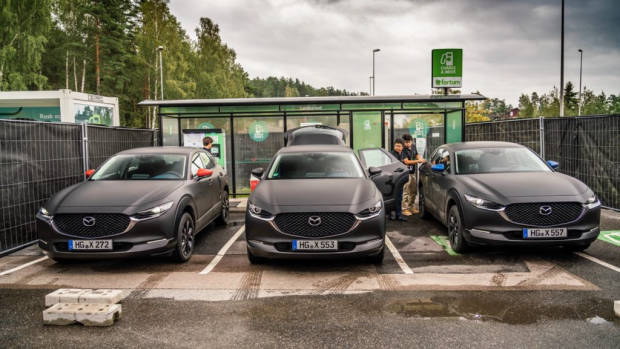 How this e-Mazda rolls is known, however. A single electric motor driving the front wheels is good for 105kW and 265Nm, with charge coming from a 35.5kWh lithium-ion battery. EV watchers will note these figures are on the low side, highlighting the Japanese brand isn't chasing huge electric range or mad Tesla-like acceleration numbers.
This makes sense. Smaller batteries mean less overall vehicle weight and less cost – financial and environmental – to produce. For a country like Norway, where average daily drive distance is just 50km and there are more than 10,000 public charging stations (Australia has under 1000), the vast majority of drivers don't need a range of, say, 460km as Tesla's Model 3 claims.
Mazda's raw figures hint at where its EV will fit in the market. The new Nissan Leaf is $49,999 and offers 110kW/320Nm from its 40kWh battery, with a range of roughly 270km. Hyundai's $44,990 Ioniq Electric has just 88kW/295Nm with 28kWh battery, and carries you 230km on a single charge. Should this as-yet unnamed Mazda EV go on sale in Australia, speculating a 250km range and price just north of $50,000 would seem fair.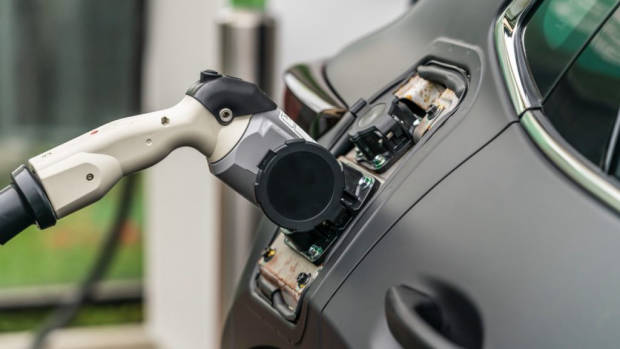 Select markets will receive the full electric Mazda in the second half on 2020, but will Australia? "If we decide to introduce a pure electric vehicle (to a country) they must have clean energy generation and stringent CO2 legislations," said Hiroyuki Matsumoto, Executive Officer in charge of Mazda vehicle development. Only about 21% of Australia's electricity is produced by renewables – compare that to Norway's 98% thanks to its reliance on hydroelectric – and it's clear our market isn't top of the hit list.
Good news is Mazda's been thinking in a progressive manner to allow for countries with less than progressive sustainability practices…such as us lot. Its multi-solution approach means this car's platform can play host to more than pure electric propulsion.
The layout accepts a hybrid and plug-in hybrid setup (with efficient conventional internal combustion engine) still under development, and also the electric motor alongside a small and lightweight rotary engine range extender. Before you start fantasising about massive power Mazda rotary lumps of the past, this unit is there only to charge batteries once they're running low on juice.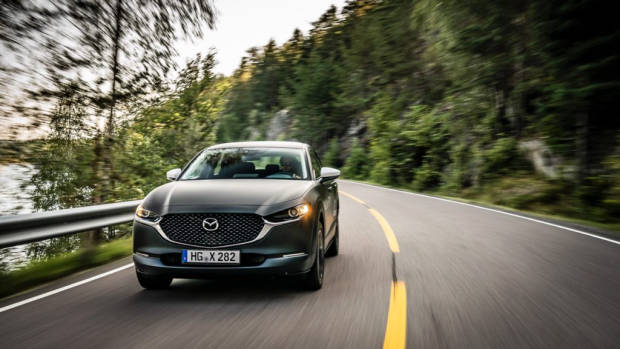 "The rotary engine range extender or plug-in hybrid is a solution for countries where customers have a requirement for long-distance driving," Matsumoto-san added. Again, that sounds very much like us with our collective range anxiety. Said rotary could be powered by fossil fuel, compressed natural gas, LPG or hydrogen (with required modifications) as technologies advance.
But while some rival brands seem to be distancing themselves from the perceived evils of fossil fuel engines as part of their electrification future, Mazda says it remains committed to "working to perfect the internal combustion engine". As part of its Sustainable Zoom-Zoom vision, it wants to deploy some kind of electrification in all its production vehicles by 2030. Interestingly for traditionalists not sold on the all-electric revolution, Mazda expects pure battery electric vehicles will account for just 5% of its sales by 2030, meaning 95% will have an internal combustion engine combined with electrification.
"Mazda is not about to change the way we make cars, just because we are dealing with battery-powered EVs," Mazda CEO Akira Marumoto has said.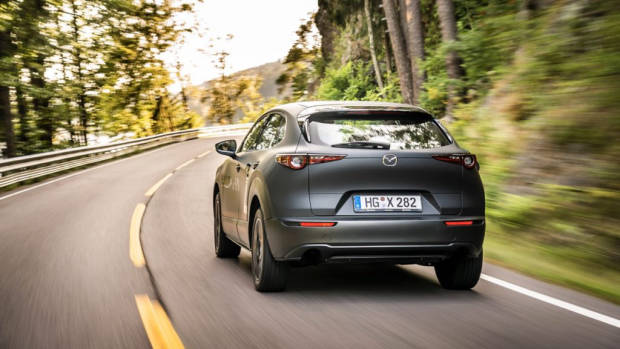 Mazda says its unique value is the pursuit of driving joy, and enthusiasts fear that could be lost with the incoming EV tsunami. First impressions of this Mazda effort suggest we have plenty to be excited about. It may be a prototype, but there was genuine joy to be had piloting this black test mule on a quick highway and rural backroad test.
Not through acceleration though. The conservative battery and power means you build speed smoothly and satisfyingly rather than at warp speed: no Tesla Ludicrous Mode or YouTube drag racing videos against Lamborghinis here. Mazda's sought the driving joy bit through different means.
With the battery pack rigidly connected to what Mazda calls "multi-directional ring structures" to make up the floor, you can pick the low centre of gravity as the car sits pleasingly flat through the turns. It doesn't feel a lightweight sporty offering during cornering, but certainly no porker either – something EVs with heftier battery packs find difficult to conceal.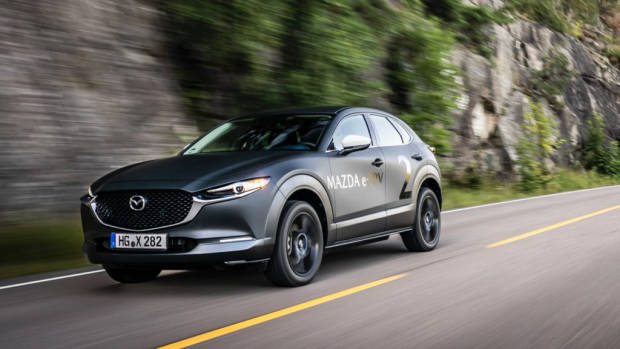 Despite its higher ride height, it didn't feel too unlike the new Mazda3, all lovely balance, relaxed driving position and easy steering with enough feel to place the car accurately in turns. It was a truly fun thing to link through a sweeping series of corners, properly confidence-inspiring and instantly unleashing torque at the squeeze of the accelerator…or Electric Motor Pedal, as they call it.
Mazda also uses the electric motor to advance its smart G-Vectoring Control setup with additional torque control. Unique to an EV, you can be off the throttle (such as downhill into a corner) and it remains activated, increasing stability. Forget about its eco underpinnings, this is a sweet handling car full stop.
Norway's roads are both smooth and well maintained, but any minor imperfections were swallowed by the EV. It cruised along in expected near-silence, with the only noticeable intrusion being tyre noise when up to highway speed – nothing unusual there for an electric car. Point of difference however is a manufactured sound – that reminded of a conventional four-cylinder engine – being channelled through the audio speakers. This overrides the usual EV whirring, making it easier to believe you're piloting a "normal" car, and blessedly, to my ears at least, is a pleasing addition rather than anything tacky.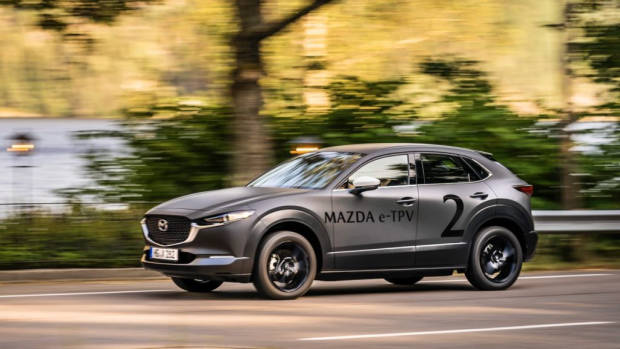 Sound developer Daisuke Umetsu said older drivers preferred this more familiar internal combustion-esque note, whereas the younger demographic in general prefer a higher frequency electric sound. The point with it being a manufactured noise, there's a possibility the user could choose exactly the aural feedback they prefer.
The noise isn't intrusive, and it's the pitch that changes rather than the volume as you stamp on the accelerator. "Subconsciously you can control the speed naturally," Umetsu-san explained. Also unusual for an EV was the lack of much regenerative braking, where power is harvested to the battery as you lift off the accelerator. Typically the regen is so strong the electric car comes to a stop without the need of the brake pedal, but Mazda's currently still developing its system, and at the moment preferring the more natural, expected driving feel of needing to use the brakes. The team is awaiting testing feedback before deciding upon a set or user-chooses regen setup.
As tested, this EV is something of a revelation in that it really doesn't feel like an electric car at all, and actually very much like a normal Mazda. Sure, it has the instant torque and seamless single-speed auto transmission so distinctive to EVs, and the near silent running (bar the pleasing fake notes through the speakers), but otherwise it's almost as-you-were. Mazda's taking the electric future and putting its own spin on it, not least with making the departure from a fossil fuel-burner to a battery-powered car feel like a very small step indeed.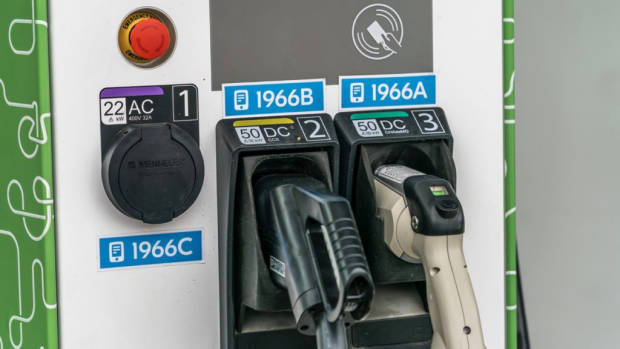 Taking its sustainability beliefs seriously, Mazda reckons using more and more heavy and expensive batteries to increase range in EVs is forgetting the bigger picture. Looking at the full life-cycle of a car – from well-to-wheel – CO2 is produced from raw materials extraction through to manufacture and ultimately disposal. It finds smaller batteries result in lower life-cycle CO2 emissions, and is focused on other ways to alleviate range anxiety than chasing the 1000km all-electric range Elon Musk has mooted for Tesla's 2020 Roadster.
So while EV-savvy Norway looks ideal for Mazda's all-electric finished product (45% of all vehicles sold there in the first half of 2019 were electric cars), solutions such as a hybrid, plug-in hybrid and rotary range extender electric examples looks more relevant for most of the world, including Australia. Unless emissions controls get even stricter before 2030 in certain countries, the company still thinks just 5% of its portfolio won't feature an internal combustion engine in some capacity.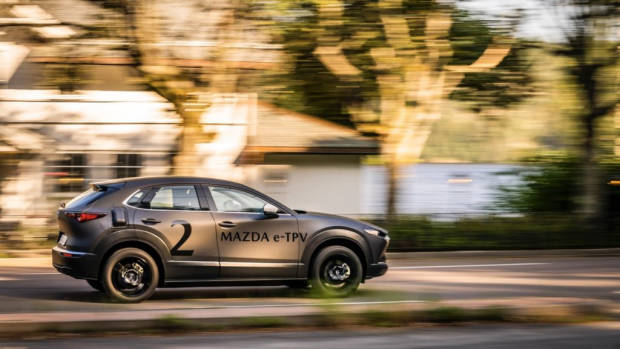 It's an exciting philosophy that eschews a dauntingly futuristic driving experience, and even though this full EV and its to-be-confirmed derivatives won't win battles for longest electric range or performance, there's a refreshing amount of common sense being shown. Staying true to Mazda's joy of driving mantra and combining it with well-considered sustainability is refreshing indeed.
This little electric prototype is a truly fun, polished and familiar drive experience, meaning all of us who care about driving should eagerly await the finished article's arrival at the Tokyo Motor Show. Then – who knows when – something on sale in Australian Mazda showrooms.