The new Toyota Land Cruiser Prado is a large body-on-frame 4WD that uses a 2.8-litre turbo diesel four-cylinder engine and promises go-anywhere ability. It's wrapped up in a smaller, narrower and more usable body than the larger Land Cruiser 300 Series – and the Prado is cheaper, too.
Chasing Cars journalist John Law has reviewed the new 2022 Toyota Land Cruiser Prado Kakadu and found that there are many reasons for this large SUV's strong reputation in Australia – while the wagon also has a few shortcomings.
If you're considering buying a new Toyota Prado, here's how you can take the next step with Chasing Cars.
Test drive the Toyota Prado
Follow this link to arrange a test drive of the Toyota Prado at a time convenient to you through your nearest Toyota dealership.
Organise a test drive of the Toyota Prado
See the Toyota Prado in every colour
You can choose between 10 colours and two interior trims for the Toyota Land Cruiser Prado in Australia. Which colour would you choose? Use our link below to build your very own Prado.
Build your own Toyota Land Cruiser Prado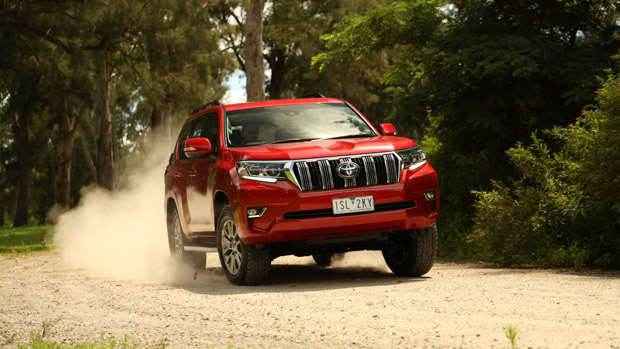 Download a Toyota Prado features brochure
Want to dive into the detail about what features the various trim levels of Prado have, and don't have? Click this link to download a Toyota Prado brochure specific to the Australian market.
Download the full Toyota Prado brochure
Watch or read our Toyota Prado review again
Dive deeper into the Chasing Cars review of the 2022 Toyota Prado. Head over to the Chasing Cars YouTube channel to re-watch our detailed Prado Kakadu video review.