Earlier this year our editor Tom Baker picked up the keys to our new 2020 Hyundai Venue long-termer in affordable Go manual specification. Although we're mainly using the new entry point to the Hyundai range as a city runabout and support car for our many shoots, I asked for the keys to take the fun little Venue for a weekend jaunt up the coast with some friends as my E36 3 Series needed a little TLC…
In fridge-white spec and running on 15-inch steelies and wheel covers, our base Venue is a little appliance-like on first impressions – though look closer and there is some interesting detailing in the bodywork of this boxy crossover. We'd just opt for a colour to show them up best. Our white Go looks… well, cheap, but at $22,490 driveaway, it is cheap – for an SUV, at least.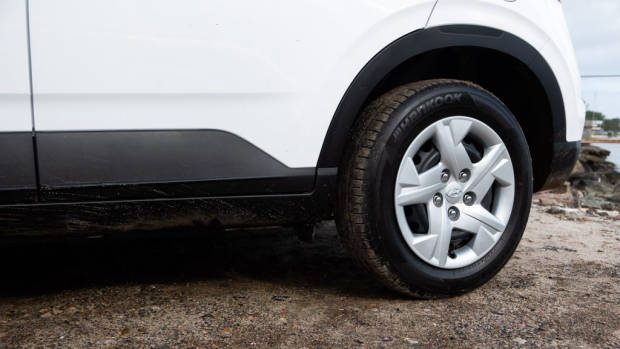 Running errands on Friday before our trip proved that Hyundai did a pretty good job with the city-car brief, too. While there's no centre armrest, and you'll find acres of scratchy plastic, the Venue's interior design is a step up from the generic Accent it replaces. Look harder and things improve, with a generous eight-inch slate touchscreen running Hyundai's user-friendly infotainment system. Plus, there's wired Apple CarPlay and Android Auto, which help given the lack of integrated mapping. And once adjusted with the manual controls, the cloth-appointed seats are quite comfortable.
In a city car, do you need more than that? However, when demands get tougher outside of the city limits, how does the Venue fair? We jumped in and headed north, where the potholed mess of Sydney tarmac and concrete roads gives way to smooth hotmix and steep rural inclines that would challenge this modest 90kW/151Nm 1.6-litre.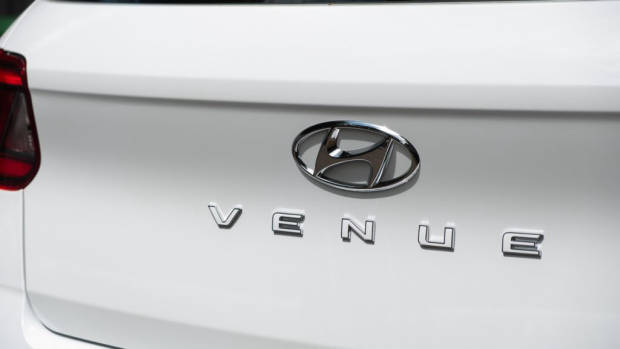 Overseas, the Venue is available with a torquier turbo triple, but Australian focus groups preferred the idea of a bigger-block unit, so to speak – so the Venue is stocked only with the naturally aspirated four-cylinder here. If you want to pay as little as possible for a Venue, you'll find that engine attached to a fairly sweet six-speed manual that helps to make the most of the outputs.
This is a pretty light vehicle at 1,200kg, but when loaded with four adults and associated luggage, some pre-planning was required on steeper gradients, – but the cruise control was adequate on the flat. These would be less of an issue with the optional CVT auto, but the manual is a relative pleasure to row about.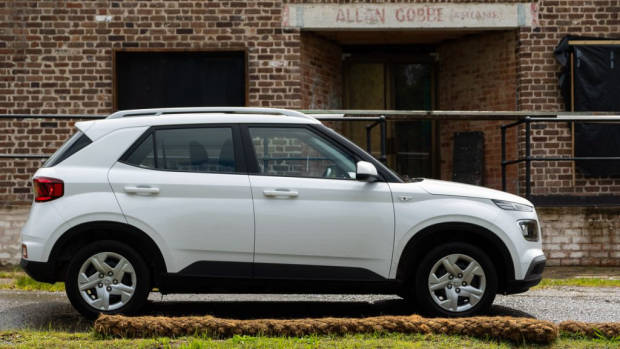 The boxy dimensions – which were a point of much discussion, mostly positive – did translate into some lateral wind buffeting, which can be a little unnerving at freeway speeds particularly when the lane-keep assist system abruptly cuts in. But despite some flaws, the Venue didn't suffer too badly on the highway while recording an impressive 6.0l/100km consumption figure.
With the raised driving position and soft, high-riding suspension, the Venue made it a breeze to navigate easy dirt trails to get to some 'select' beaches. These weren't rocky or treacherous goat tracks – just a little rougher than a well-kept dirt road, and just bad enough to where a regular hatchback might have bottomed out. This is one area where Hyundai's local tuning programme pays dividends.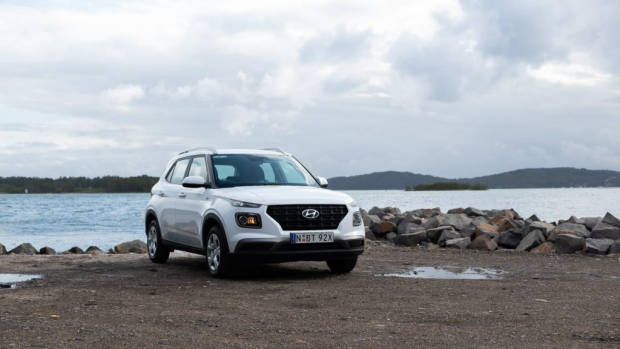 Returning to Sydney with a little more time on our hands it was decided the Old Pacific Highway via Brooklyn would be more fun. Surprisingly, the tall, narrow stance of the Venue didn't hurt it too much through the more treacherous bends, but you won't be setting any touge records. Still, the Venue adopts a pleasing neutral stance, allowing you to pile on some extra attitude with a deft lift of the throttle. Drivers will find something to smile about, while passenger experience may vary!
While the 2020 Venue certainly felt more at home returning through Sydney's suburban sprawl, the Venue deserves credit for remaining composed while outside of its comfort zone. Diligence is required when on the freeway, with a need to stir the shifter to keep the Venue on the boil, but the cloth seats were remarkably comfortable and the stereo respectable – if only there were a centre armrest for the driver.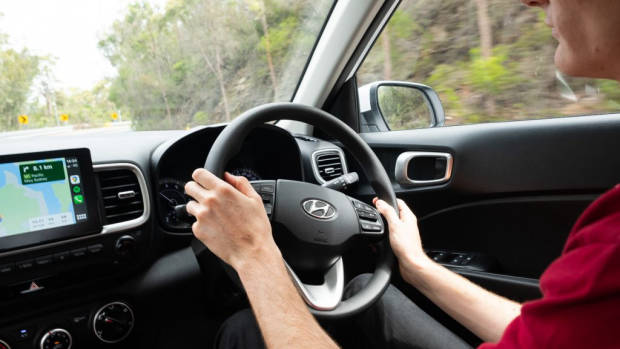 Regardless, the Venue did well on its weekend away, and I rather enjoyed that – despite some lengthy full-throttle stints – fuel consumption ended up at just 6.3L/100km, and on cheap E10 at that. The Venue is back in Tom's hands this month, but I will be harassing him for the keys again soon.