Sure, BMW has its M5 30 Jahre anniversary edition, and it's – well – not bad. But for $154,000 less, HSV have an alternative for you. Their latest special edition – this time, the Senator SV, based on the performance-luxury Senator Signature sedan – is a furiously understated rocket of a local sedan that can play with Germany's serious sports saloons. And did we mention it's $83,900?
Just 50 Senator SVs will be produced for Australia and 2 for New Zealand (so, tongue firmly in cheek, we can say it's more exclusive than the 300 M5 30 Jahres that will be built), but each SV will share the monstrous 340kW, 570Nm 6.2-litre LS3 aspirated V8 that is the centrepiece of HSV's tuned Gen-F Commodores.
A number of black or soft grey touches have been added inside and out – and the external colour palate is limited to white, silver, grey, or black, keeping the Senator SV's aesthetic restrained. Think of it as an ultimate counterpoint to the racy HSV GTS, perhaps.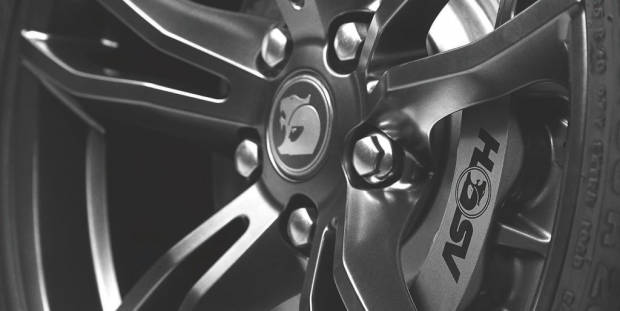 Plus, the best of the Senator Signature's performance equipment carries over – Magnetic Ride Control, adjustable drive modes, and the AP Racing four-piston forged brake calipers are all here.
The price isn't even any higher than the regular car. A six-speed manual should be your default option, but a six-speed automatic with paddle shifters is available for no cost.
Would we? I think we would. In fact, you could have three of these or the one BMW…